AUSTIN — Western Governors University, an accredited, nonprofit online university, has announced that Manuel Gonzalez, Ph.D., has been named Regional Director of WGU Texas and South region. Gonzalez has more than 10 years of higher education, policy, and advocacy experience, and has served on numerous college advisory boards and committees throughout Texas. 
Gonzalez will help grow brand awareness and enrollment through partnerships with community colleges, school districts, the healthcare industry, corporations, and organizations. He will also advocate for policies that benefit WGU students, including underserved/underrepresented communities.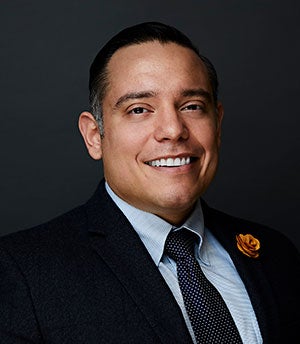 As Regional Director, Gonzalez will work in partnership with Linda Battles, Vice President, South Region and WGU Texas Chancellor, to execute initiatives that improve student success, increase alumni engagement, and develop and sustain partnerships that expand higher education access and affordability throughout the region, which includes Texas, Louisiana, Arkansas, Oklahoma, and New Mexico.
Prior to joining WGU, Gonzalez served as the Director of the Community College Association of Texas Trustees (CCATT), a membership organization representing more than 400 elected trustees and regents across the state's 50 public community college districts. He previously worked at the Trellis Company, where he led "Project Success," a federal financial aid pilot program aimed at assisting over 40 under-resourced minority-serving institutions across a 10-state region. He has worked with the Texas Legislature, the White House Domestic Policy Council, and as policy director of the national coalition, Student Advocates for Graduate Education (SAGE).
"Manny's academic, policy and advocacy experience, combined with his operational and technical expertise will allow us to advance and grow WGU's presence throughout the region as a flexible and affordable option for working adults from all backgrounds who wish to further their education," said Battles. 

Gonzalez holds a baccalaureate degree from Trinity University, an M.Ed. in College & University Personnel Administration and Ph.D. in Higher Education Leadership & Policy, both from the University of Texas at Austin. During his higher education academic career, he received several graduate fellowships to support his studies, along with various recognitions commending his scholarship. 

Designed for working adults, WGU offers an asynchronous, competency-based model that allows students to complete coursework at a time convenient for them and accelerate at their own pace. WGU offers more than 60 bachelor's and master's degrees in business, K-12 teacher education, information technology, and health professions, including nursing. Tuition is around $3,750 per six-month term for most undergraduate degree programs, and students can take as many courses as they and their assigned program mentors are comfortable with during the term.

Established in 2011, WGU Texas has granted degrees to more than 21,000 Texans and currently has more than 13,700 active students enrolled in-state. For more information about WGU Texas, visit texas.wgu.edu.