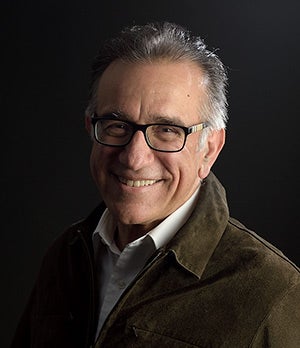 KENT – Western Governors University (WGU) announced the hiring of John Sharify as communications manager for the university's Northwest region. Sharify has nearly 40 years of experience as an award-winning journalist and leader in higher education. In his role, he will lead the external storytelling efforts—identifying and securing platforms on which to share the important impact WGU, its students, and its graduates make in communities regionwide.
"Throughout his career, John has shared life-affirming stories about people in our community," said Dr. Tonya Drake, chancellor of WGU Washington and regional vice president for WGU's Northwest region. "He'll do the same at WGU, because there are so many great stories to be told among our university's students and graduates."
Sharify will develop and execute multimedia strategies for diverse audiences across a nine-state territory, which includes Alaska, Colorado, Hawaii, Idaho, Montana, Oregon, Utah, Washington and Wyoming. His efforts will raise the profile of the online, nonprofit university and its unique value proposition—to improve lives and strengthen communities through education. 

"I deeply value WGU's mission to expand access to education," said Sharify. "In fact, education is what brought my father to this country. He immigrated from Iran to pursue higher education at Columbia University. If he were alive today, I'm convinced he would have been thrilled by this new chapter in my life. I know I am!"
"I am so excited to welcome John to our Northwest team!" said Carolyn Douglas, WGU's regional manager for communications and outreach. "Not only is he one of the best storytellers in the country, he is also deeply passionate about WGU's important mission. We are so fortunate to have him aboard."
Sharify has dedicated his career to elevating stories and mentoring journalists. He worked as a broadcast journalist in New York City at WPIX-TV and in Seattle at KOMO-TV and KING-TV.
In 2021, he earned the broadcast equivalent of the Pulitzer Prize—the Alfred I. duPont Columbia award for his King 5 documentary 'Bob's Choice'. He is also a nine-time National Edward R. Murrow Award winning journalist, recognized as the top news writer in the country in 2004, 2006, 2007 and 2020. He has been honored with 79 Emmy awards. 
From 2008 to 2020, Sharify was the general manager at Seattle Colleges Cable Television. Through his storytelling, he helped promote the programs at Seattle Colleges. He also oversaw the city of Seattle's public access television station, Seattle Community Media.
Sharify is a proud graduate of Princeton University. He has a Master of Fine Arts degree in film directing from Columbia University.