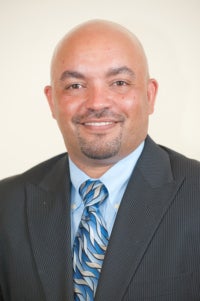 Jaime Figueroa-Romero
ORLANDO, Fla. – Western Governors University (WGU) has announced that Jaime Figueroa-Romero has been promoted to Lead Strategic Partnerships Manager in Florida.
In his new role, Figueroa-Romero will continue building on WGU's work to create more opportunities for working adults to further their education in Florida. In recent years, enrollment has grown to over 7,200 WGU students in Florida and nearly 14,800 alumni.
"Jaime's exertise and valuable network have been key to our continued success in Florida and across the entire Southeast," said Kimberly K. Estep, Vice President, Southeast Region for WGU. "He has brought an incredible dedication and perseverance to the work that will serve him well as we build and cultivate new partners for WGU. As we work toward our mission to make education more accessible, Jaime's work is crucial in helping us establish key relationships across Florida and beyond."
Figueroa-Romero has been instrumental in increasing WGU's impact across the region since joining in 2021, facilitating several partnerships with organizations throughout Florida. He has built and led a partnership with Prospanica, a nonprofit organization dedicated to empowering Hispanics. This partnership helped open doors by allowing more than 30,000 Prospanica members to pursue affordable degree programs and credentials at WGU. He was also essential in establishing a partnership with Tampa Medical College.
Before joining the WGU team, Figueroa-Romero spent five years in a strategic alliance manager role at Walden University, where he was responsible for extending university benefits to its academic partners and prospects, increasing market presence, and maximizing long-term revenue.
WGU is an accredited, online nonprofit university that offers students – particularly working adults – flexibility and affordability. WGU's competency-based curriculum enables students to take courses on their own schedule and accelerate at their own pace. WGU offers more than 80 bachelor's and master's degrees in business, K–12 teacher education, information technology, and health professions, including nursing. Tuition is around $4,000 per six-month term for most undergraduate degree programs, and students can take as many courses as they and their assigned mentors are comfortable with during the term.