"I feel like I was placed here for a reason."
That's how Ellis Choi sums up her journey to WGU. 
A registered nurse, Ellis joined WGU in 2018 as a senior Program Mentor, where she helps nursing students stay motivated and on track to complete their degrees. It's a job she describes as extremely rewarding—both personally and professionally.
"Working with students is life changing because people change you," she said. "We problem-solve and practice resilience. It teaches me to learn, be better, and grow from all my experiences."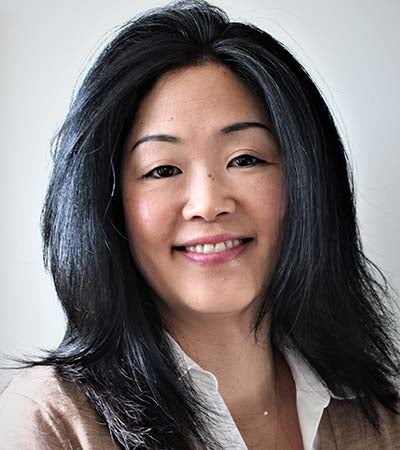 In addition to her role as senior Program Mentor, Ellis is also the founder of the Pan-Asian Owls Employee Resource Group (ERG), a group created by employees at WGU with support from the office of Diversity, Equity, and Inclusion (DE&I). WGU launched DE&I with the vision of advancing equity among students, employees, and alumni.

"Since the inception of DE&I at WGU, there was a call for ERGs to come forward. There wasn't a Pan-Asian group," she recalled. "I thought about it for a long time before deciding to act upon the call. I wanted a group for Pan-Asians to be represented and to have a safe place at WGU."
When coming up with the name, Ellis says she wanted Asian groups around the world to be represented at WGU.
"I titled our ERG 'Pan-Asian' to include all of Asia. Ninety-five percent of Pan-Asians in America come from six origin groups: Chinese, Indian, Filipino, Japanese, Korean, Vietnamese. I wanted it to be a place for any employee interested in supporting all Asians—East, West, Central, and South."
For Ellis, Pan-Asian Owls is an opportunity to share experiences, solidarity, culture, and language, and to connect with her peers on a deeper level.
"Since the group formed about two years ago, we've grown and supported each other's role at WGU. It's been a wonderful gift," she said.
Considering recent events and tragedies that have impacted the Asian community, Ellis says it's more important than ever to celebrate, support, and learn about Asian American and Pacific Islander (AAPI) cultures. She believes it is critical to have more political identity to support the Asian Pacific Islander community and non-whites.
Celebrating Asian American and Pacific Islander Heritage Month in May is an opportunity to keep the conversation going and encourage those who aren't in these communities to learn about and support AAPI cultures.  
"If we want to create a real space of diversity, equity, and inclusion, the DE&I philosophy needs to be acted upon. Ideally we could live in a world that doesn't need DE&I to represent non-white people." 
Reflecting on Asian American and Pacific Islander Heritage Month, Ellis has this piece of advice:
"Stop hating and start loving. That means loving and educating yourself first so you can share that love to the world."