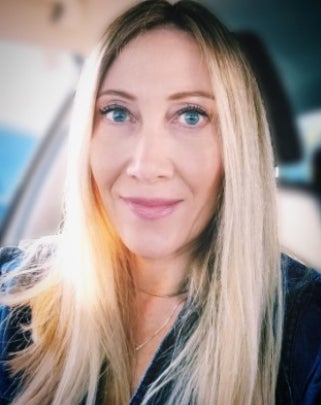 According to the National Alliance on Mental Illness (NAMI), 73% of students experience a mental health crisis during college, and of those, 45% will drop out due to changes in their mental health. 
It's clear that without adequate support, many students leave school. For WGU's Ashley Talbert, this fact was all too familiar.
"I've struggled with severe anxiety and depression throughout my life. I was at my lowest point in college when I was going to school and working full-time," she said. "My anxiety became disabling, and I eventually took a year off from school and work to focus on my mental health. Although frightening, it was the best decision I ever made."

After taking the time off that she needed, Ashley dove back into school, earning two master's degrees, an MBA certification, and a mental health first aid practitioner certification. She went on to become a teacher, eventually taking a job as a K–12 principal at a virtual learning academy.
In 2016, Ashley joined WGU. After first working in the Teachers College, she's now a vendor portfolio analyst, ensuring WGU continues to provide exceptional learning experiences for students—a role she says is extremely fulfilling. 

"I'm heavily invested in changing people's lives for the better. I truly believe that providing affordable, supportive, and transformational learning experiences for students is the greatest path for a better future for their families and future generations," she said. 
While Ashley's career has been focused on driving student success, in 2021, she saw an opportunity to expand that focus to WGU faculty and employees. Drawing on her experiences with mental health, she decided to start a mental wellness Employee Resource Group (ERG) called Open Minds for Wellness.  
"While ERGs have been around since the 1960s, they've only recently become popular within organizations due to the increased importance of diversity, equity, and inclusion," explained Ashley. "With Open Minds for Wellness, our mission is to focus on mental wellness and self-care by creating a culture of inclusion through social connection, education, and peer support."
Given the impact the COVID-19 pandemic had on mental health nationwide, Ashley says having a supportive and safe community, like Open Minds for Wellness, has been critical to creating an environment where employees feel comfortable being vulnerable with others. 
"The pandemic ripped us out of our comfort zones and woke up the world to the realization that mental health is critical to everyone's well-being. Mental health is no longer solely a discussion around mental disorders and treatment. The pandemic was a catalyst which opened the door for us to have a broader discussion about what it means to have mental wellness," she explained. 
With May being Mental Health Awareness Month, Ashley wants to lessen the stigma around talking about mental health.  
"We must come together if we hope to create a world that supports, nurtures, and is inclusive for all," she said. "I never want someone to feel ashamed or embarrassed about struggling with mental health issues. Life, in general, is a struggle to some degree. If we can learn to come together in support of one another, perhaps we can struggle less and live more."