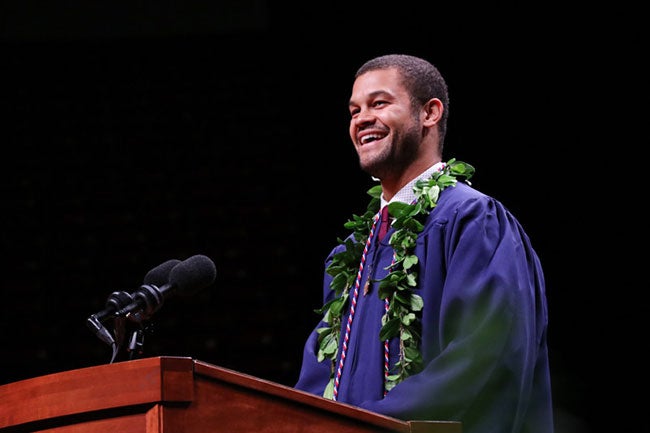 Zack Johnson is the type of person who was born to care for others. For Zack, caring is not just a job, it's his greatest passion. Even from an early age, he worked in roles that allowed him to protect others. As a teen, Zack worked as a lifeguard. In his first year of college, he joined the military as a firefighter. Then one day, he was talking to a friend who said he was going to become a nurse. From that day on, Zack knew exactly what he wanted to do with his life. 
Zack began his career as a trauma nurse with an associate degree. He also did some psychiatric nursing before he moved into a role that felt just right: geriatric nursing. "I really enjoyed that patient population because they need extra help," he explains. Zack feels that his expertise is best geared toward helping particularly vulnerable people. 
 "These are our grandparents and relatives who deserve to have extra special care and attention," he says. This innate compassion allowed Zack to move into a role as performance improvement clinical coordinator, which gave him the opportunity to make his mark on the healthcare industry. "I help processes and drive better patient care for our program," he says. "In this role, I effect greater change and make more of a difference, and that's really important to me."
For Zack, caring isn't enough, although he truly loves to help people. What's equally important to him is his privilege to drive change. "I've really enjoyed learning about the aspects of healthcare that can improve the quality and delivery of healthcare and improve the patient experience," he explains, "I enjoy utilizing health analytics and data to drive that quality metric." 
Not only is Zack living his passion, but he also loves the environment and working alongside his fellow nurses. "Being LGBT in nursing has been a good experience," he says. "I'm welcomed in a lot of areas, whereas in the military, it was tough for me." When Zack left the military to pursue his future as a nurse, he came out and adopted a whole new level of confidence. As a male and a minority in the nursing profession, he feels that he brings a different and important perspective to his team and the industry as a whole. "I've always been super positive and outgoing," he says, "and I think that really helps in my profession." 
Zack feels strongly that earning his Master of Science in Nursing from WGU has contributed greatly to where he is in life today. When Zack made the decision to advance his career through WGU, he chose to specialize in nursing education. He wanted to help alleviate the national nursing shortage. 
 "I was able to interact more with my course instructors, and I learned a lot," he says, "I learned how to formulate and make curriculum, proper testing procedures, and I'm really proud of my choice to become a nurse educator." Zack loved that WGU is 100% online, allowed him the flexibility to learn at his own pace, and provided him with helpful mentors and instructors. 
"My degree with WGU has helped me in everything in my career," he explains. "There's actually a requirement to have your bachelor's in many hospitals now." Zack's degree helped him get both his previous job and his current one, which preferred a master's degree. "It's really helped open doors," he says. "I don't think I could have had these roles without these degrees that I've received from WGU."   
Earning his degree was more to Zack than a tool for career advancement. "I never even thought I'd be at this point to say, 'I have my master's degree in nursing.'" Zack was the first of his family to earn a bachelor's or master's degree. He says, "I get to be proud of what I've achieved, and I really want to be an example to those coming up, and for young African American kids and minorities to know that no matter what you're facing, you can do it."
Zack has nothing but words of encouragement for LGBTQ members and people of color who want to become nurses: "It's a wonderful field, it's very rewarding, and it pays pretty well, too." He says, "Patients want to see nurses that look like them—you have underrepresented minorities in the field, but then the patient population of people who are sick needing the help are those minorities. To be sick in the hospital and see that your nurse looks like you, that's comforting. We need as many minorities and people of different background entering the field as we can."