At WGU, each student is assigned a personal faculty member to work with them as a mentor throughout their time at WGU. Additionally, each course has its own Course Instructors, subject-matter experts who are available to help students get through course material. Advice from your mentors and instructors is invaluable as you make your way through your online degree program. But we also want you to benefit from the wisdom of faculty not necessarily assigned to you, so occasionally, The Night Owl features advice from WGU faculty in colleges throughout the university.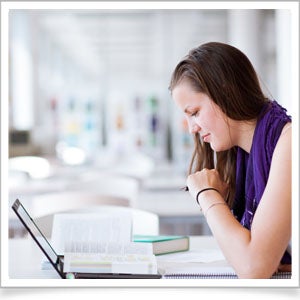 1. Establish a realistic study schedule. You know best whether you are a morning person or a night owl, so make sure you choose a time of day when you are not tired and will be able to concentrate. Permit yourself some wind-down time when you get home from work. 
Most of us have pretty busy days and we need a little time to rejuvenate before diving into studies each evening. By factoring in some wind-down time, you also assure that your family gets to spend a little quality time with you before you turn your attention to school work. 
Actually put your study time on your calendar, maybe post it on the refrigerator (just like the scheduled soccer game for your son, or dentist appointment for your daughter). That way, your family knows exactly what time Mom or Dad needs quiet time to focus on homework each day. 
Just as some of us use an alarm to wake us up to go to work, some students find it helpful to set an alarm on their watches or cell phones so that they know to stop what they are doing and start their study time. If you are fortunate enough that you can allocate time at work either before your day starts, at lunch time, or maybe find a quiet place where you can get some study time in after you are off from work but before you head home for the day, that is always helpful for making up some extra hours. 
If you are an early bird, maybe you can get in an hour or two before the kids wake and you start getting reading for work. If you are a night owl, that quiet time when everyone has retired for the evening may be your best option. Whichever, option gives you quiet concentration time, it is important to be consistent and habitual with you study time. 
2. Establish your "study space." Not everyone may have an office, but establish a specific area in your home where you may have your computer or laptop and your other study materials. Try to make this a quiet place where you can sequester yourself and concentrate. Let the family know that this is your study area and when you are there, it is important that they allow you to concentrate on homework. 
If your kids are old enough, some students like establishing study time with their kids in the traditional family study area, which could be the kitchen table or whatever works.
3. Make it a habit to work with your mentor to establish realistic and achievable goals each week. Post these goals in your study area. That way each time you sit down to work, you are reminded of the outcome that you are working toward each week. 
If you set small daily goals to get to your weekly goals, it is easier to see the progress each night and you end up making your goals each week. The interim goals could entail reading a certain number of chapters each night, writing a certain number of pages of your paper, or viewing a certain number of videos—whatever logical breakdown will get you to the final goal each week. 
You can ask your mentor to help you to establish these interim goals.


Make it a habit to attack each course in the same manner.
Print out your task and rubric and read through them thoroughly.
Go to the community and watch the Getting Started webinar (if there is one) or attend a Getting Started live webinar.
Outline your task so that you can take notes in a logical manner as you go through your reading or for study purposes for an objective exam.
Work through your learning resources/employ the help of the course mentor for further guidance and clarification of concepts.
Study for the assessment and take the exam for an objective assessment/prepare the paper or presentation for a performance assessment.
Good habits can be the source of many successes in your educational journey. I encourage you to work with your WGU family to help establish habits that are going to lead you to your goal of graduation.
---

Deidre Von Elkerson is an MBA Program Mentor in the College of Business at WGU. She earned her Master's Degree in Finance and spent several years in corporate finance working for various Fortune 500 companies. Having an interest in training, she became a corporate trainer travelling all over the country working with non-profit organizations on customized accounting packages. Most recently, Deidre's family relocated to Indianapolis, Indiana, where she began teaching Business and Accounting courses on the college level. In her free time she enjoys travelling, volunteering with organizations that serve underprivileged youth, and spending time with family and friends.