Is a cybersecurity career right for you? If you're considering entering this growing field, you're probably trying to figure out the answer to this question.
To help you decide, here are four traits that indicate that you'll likely feel at home in a cybersecurity career.
1. You're naturally curious.
Curiosity about how things work is key to information security work. Cybersecurity professionals can often be found engaging their intellectual curiosity as they strive to keep their organizations protected. The security mind-set is one that doesn't take things for granted; instead, effective cybersecurity experts question why things work the way they do because that's the only way to make things work better.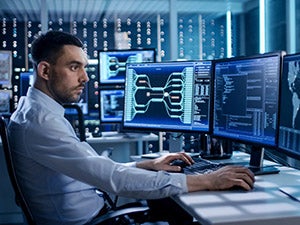 2. You like to fix things.
People who succeed in cybersecurity careers are all about making things work better. Their curiosity, knowledge, and skills help them get to the bottom of things by analyzing root causes and improving systems along the way. They also have the drive to improve a broken system or application, either by adding new features or by protecting existing features against attacks.
3. You're a strong communicator.
Contrary to what you might think, most cybersecurity professionals are not only good with technology, but they're also exceptional communicators. Cybersecurity requires careful and strategic planning when presenting a new approach or policy so it's well-received.
4. You like to be on the leading edge.
The constantly evolving nature of digital threats make cybersecurity careers demanding but rarely dull. If you want to stay sharp and engaged in your work, cybersecurity offers plenty to keep you motivated.
"You're constantly seeing new things and you're constantly having to stay on your toes, and it really takes a certain caliber of person to do that," said Randall "Fritz" Frietzsche, Chief Information Security Officer (CISO) for Denver Health and a graduate of WGU's Master of Cybersecurity Security and Information Assurance program.
Some cybersecurity careers are primarily tech-focused, while others are more business-focused. Either way, you will be positioned at the intersection of business and technology, and that's a fascinating place to be.
Cybersecurity careers aren't for everyone, of course, but the skills that make for a successful career in the field are less technical than you might think. So is cybersecurity right for you? If the characteristics above describe you, it just might be. To learn more about this exciting field, and the qualifications you'll need to get started, download this Cybersecurity Jobs Guide.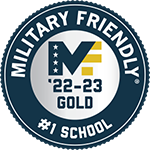 Financial aid is available.
WGU is approved for federal financial aid and U.S. veterans benefits.