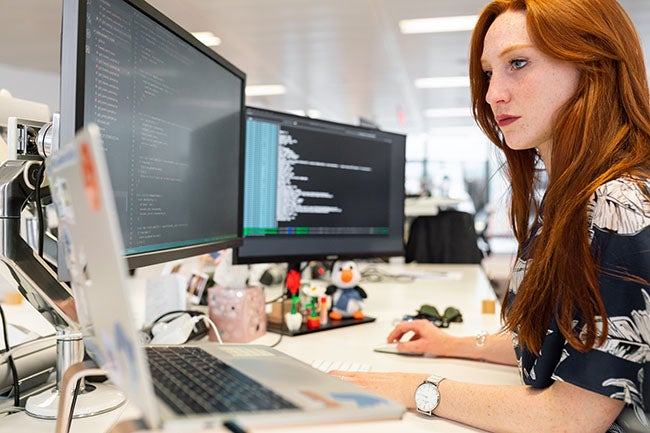 Which Industries are Most Vulnerable to Cyber Attacks?
2020 was a record-breaking year for cyberattacks. When the COVID-19 pandemic sparked a massive uptick in Internet usage, hackers took aim at industries that rely on online services and data storage. The result was a 300% increase in cybercrimes since the beginning of COVID-19, according to the U.S. FBI.
In today's increasingly digital world, all organizations are at risk of cyberattacks, but some industries are more susceptible than others. This article explores six of the most vulnerable industries and the type of cyber threats and hacking they're up against.

Many small businesses don't have the resources to put into cybersecurity, which makes them an easy target for hacking. According to the Verizon 2019 Data Breach Investigation Report, 43% of cyber attacks were directed toward small businesses, making it the largest target of all cyberattacks represented in the report.
The biggest threat small businesses face is phishing attacked targets. These happen when an attacker pretends to be a trusted contact such as a vendor or other third party and gets users to click a malicious link, download a malicious file, or share sensitive information.

Malware is the second biggest threat to small businesses. Malware attacks can cripple a company's devices and give hackers a back door to access sensitive data, putting both customers and employees at risk.

​​The number of cybersecurity attacks disrupting the healthcare sector has continued to be a growing concern. In the last three years, more than 90% of all healthcare organizations have reported at least one security breach which can manifest in denial of service, malicious code, ransomed data, and more.
The problem only worsened in 2020 when cybercriminals took advantage of increased vulnerabilities during the COVID-19 pandemic. Cyberattacks on healthcare organizations more than doubled compared to 2019—with almost one-third of those attacks being ransomware cases.

Ransomware is a type of malicious software cybercriminals use to block people or organizations from accessing their own data, or a denial of service, until a ransom is paid. These attacks are especially concerning for healthcare organizations because it can slow critical processes and put patient health and safety at risk.

With all the highly confidential and personal identifying information contained within government agency records, it's no surprise this industry is a top target for cyberattacks. Hackers use their skills to break into security networks and systems to steal data and information. This can leave state and local governments—as well as individuals—open to threats.
Those threats have proved costly.

In 2020, 79 ransomware attacks were made on United States government organizations, which added up to $18.8 billion in recovery costs and downtime. Ransomware makes up the majority of all cyberattacks on government agencies; however, only 38% of state and local employees are trained in ransomware prevention.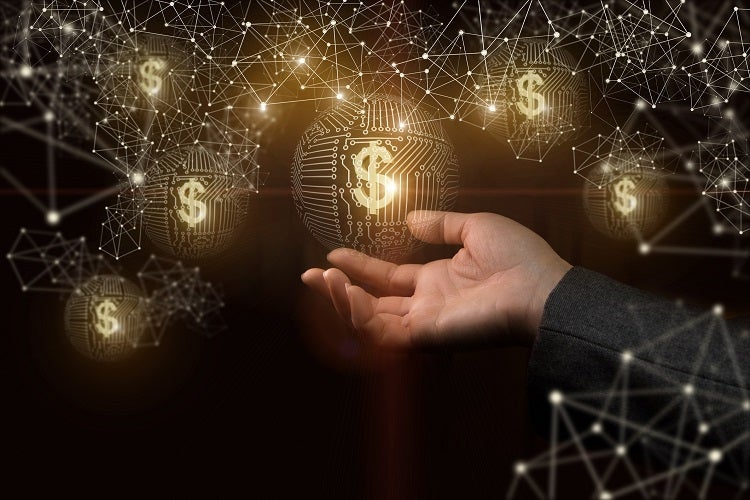 4. Financial Institutions
Server attacks and data theft are among the top concerns for today's financial institutions. According to a report by Varonis, financial services have more than 350,000 exposed sensitive files on average, making them one of the most at-risk industries for cyberattacks. When these sensitive files are left unprotected, hackers can use malicious code to infiltrate servers which contain exposed files to steal personal and financial information.
Increased mobile banking usage has also contributed to more attacks via app-based trojans and fake banking apps. A trojan creates a false version of a bank's login page and overlays it on top of the legitimate app. Once someone enters their credentials into the fake login page, the trojan steals their login information, many times without the person even knowing they've been compromised.

Because of the increased use of technology for teaching and learning, schools have also become more vulnerable to cyberattacks. Microsoft Security Intelligence reports 62% of nearly 5.8 million malware cases reported came from the education sector.
Malware is considered any program or file that's harmful to a computer system or user. Common types of malware include ransomware, trojans, spyware, and adware. In 2020, half of all attacks on the education sector were spam or adware, while 10% of attacks were ransomware. In many cases, hackers were able to shut down online education systems, affecting millions of students around the world.

6. Energy and Utility Companies
The May 2021 Colonial Pipeline outage is just one recent example of the growing number of ransomware attacks on our energy and utility companies. Hackers were able to take down the largest fuel pipeline in the U.S., which led to gas shortages across the East Coast.
While Colonial Pipeline is ranked one of the biggest ransomware attacks of 2021, it's just one of many. A recent report by FireEye warns this industry will likely continue to be a high-priority target for hackers, given its importance to national and economic security.

How Can I Protect My Company from Cyber Attacks?
As cyberattacks become more frequent, organizations across all industries must take action to protect their data and assets. Here are some tips to consider to help protect your organization:
Limit access to information.

Human error is the number-one information security threat for businesses. You can reduce your risk by giving employees access to only the systems and specific information they need for their role.
Perform a vulnerability assessment.

A vulnerability assessment can review security weaknesses inside your organization and provide recommendations on how to fix them.
Install firewalls.

Firewalls can help block potential hackers but only if they're installed and updated on every employee computer, smartphone, and networked device.
Secure your Wi-Fi.

A few things you can do to secure your Wi-Fi are to:
Use a WPA2 address.
Change the administrative password on new devices.
Set the wireless access point so that it does not broadcast its service set identifier.
Avoid using Wired-Equivalent Privacy (WEP).
Make sure your business network and your guest or customer network are separate.
Utilize artificial intelligence (AI).

AI can quickly analyze millions of data sets and track down a variety of cyberthreats to help discover and prioritize risks, direct incident response, and identify malware attacks before they come into the picture.
Train your employees.

Keeping your employees informed of cyber risks and ways they can avoid them is critical. A cybersecurity policy can provide guidelines for how employees use or share data, email, or internet sites safely.
Hire IT professionals.

In today's cyber landscape, nearly every organization needs experts to help secure their data and keep hackers at bay. However, the growing demand for these professionals has far outpaced the number of talent available.
There are currently more than half a million unfilled cybersecurity jobs in the U.S., and those numbers are expected to skyrocket by the end of 2021. Of those openings, many are lucrative positions. Data from (ISC)2 found the average annual salary for cybersecurity professionals in the U.S. is $90,000—and those who hold an IT degree and certifications can expect to earn even more.

Qualified cybersecurity candidates are needed—and fast. Online programs like those WGU offers can arm students with the skills and education they need to to fill that IT job gap quickly.