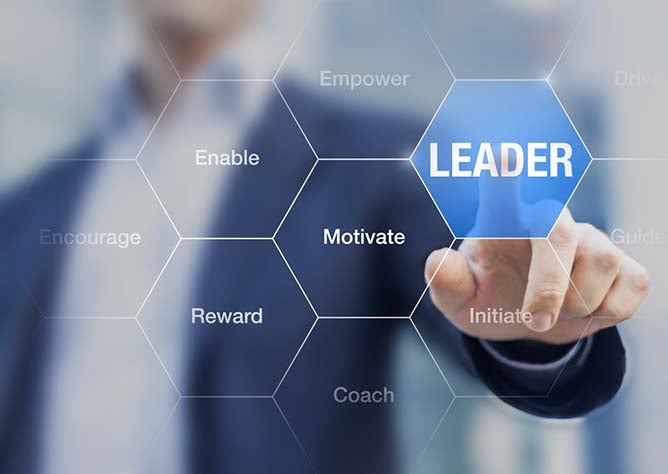 You've been grinding away as an IT underling, putting in long hours fixing computer systems, performing software updates, and doing whatever else your boss requests. It's time to take the next step and set your sights on a management position.
Depending on your skills, experience, and career interests, you could pursue any number of IT management roles that would allow you to lead teams and provide value to your organization. Here are just a few of them.
IT project manager.
IT project managers lead teams of engineers, technicians, and systems administrators, helping and motivating them to complete technology projects. IT project managers are largely responsible for project timelines and budgets, and making sure the team and the project stay on task and on track. Project managers should be well organized and have strong problem-solving and interpersonal skills, as much of their job involves managing others and resolving issues. IT project managers can be found in a variety of industries, including (but certainly not limited to) advertising, education, or healthcare.
IT security manager.
IT security manager, usually the next rung up the IT management ladder, is a more executive-level role. Where IT project managers lead specific projects, IT security managers oversee network and data security for the entire organization. They work with senior executives to plan security policies and promote security across the organization. They define appropriate security protocols, develop programs to make employees aware of security threats, and oversee efforts to keep network and data systems secure.
IT director.
IT directors lead the entire IT division of a company; they manage project managers, security managers, and all other IT employees, and they're in charge of their organizations' IT initiatives. They implement the technology policies and strategies defined by senior executives (which they sometimes have a hand in setting). IT directors also hire and supervise IT employees, and they oversee the budget and other financial aspects of their departments.
Chief technology officer.
A chief technology officer (CTO) plans, evaluates, and recommends new technology for an organization. In many organizations, the CTO reports to the chief information officer (CIO) but has more technical expertise; in smaller organizations, one person often fills both roles. Whereas the CIO focuses on IT strategy for the company, a CTO implements the technology necessary to execute that strategy.
In addition to years of IT management experience, you'll likely need an advanced IT degree to become a CTO. If you like the nuts-and-bolts aspects of technology more than planning business strategy, but you still want to advance to the top of your profession, then set your sights on becoming a CTO.
Chief information officer.
Where CTOs handle the technological elements of IT, chief information officers (CIO) think big-picture, developing, overseeing, and communicating technology strategy for an organization. They are the primary decision-makers when it comes to technology, and they typically report directly to the CEO. As a member of an organization's corporate suite, the CIO has executive-level control over the initiatives and strategic development of the IT department.
Much the same as with a CTO, you'll need years of experience to attain this position—and you'll probably hold a few different IT management roles before you're ready to become a CIO.
The path to success.
Like entry- and mid-level IT roles, management-level careers follow a progression. No matter what IT management role you aspire to, having an advanced degree in IT management can help get you there. WGU's MBA in IT management degree includes management skills and business competencies such as marketing, economics, and accounting, while a master's in IT management will help you hone your technical skills and develop the interpersonal, communication, and managerial skills you need if your goal is to become a CIO.
While you're working your way up the ladder, let your supervisor know that you're interested in a management career. They might give you more responsibility and might help you learn on-the-job skills that will boost your career development. The journey starts with just one step.