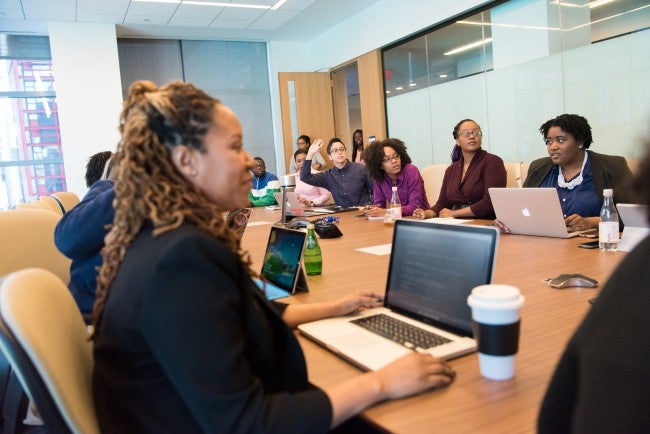 What is continuing education?
Continuing education generally refers to any post-secondary learning or programs that adults pursue after formal education. This can vary from seminars or one-time classes to online courses and entire degree programs.
Some professions require continuing education in a variety of ways. Some of these requirements come in the form of yearly classes or tests to keep you up on changes in your industry.
Other professions require continuing education in the form of advanced degrees, which prepare you for new responsibilities and opportunities.
Still other professions require attendance at conferences or lectures to help employees learn from other experts in their field.
Successful business men and women, from Warren Buffett to Oprah, are huge advocates of continuing education. Barack Obama has spoken often about reading for his own learning for at least an hour a day during his time in the White House.
But can continuing education actually benefit you? Find out why it's a good idea for you to pursue continuing education and how you can get started.
Why is continuing education important?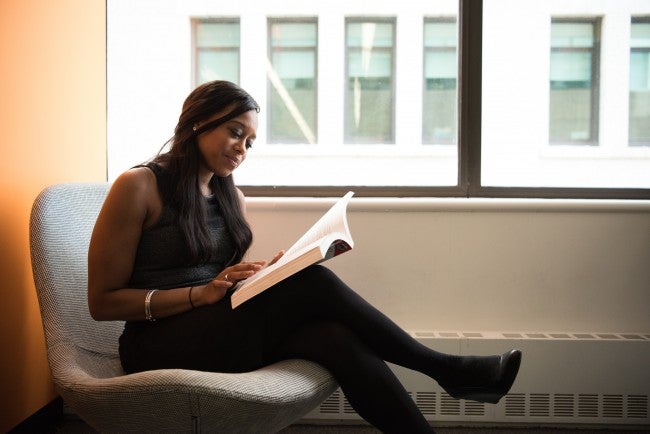 1. Increases your chances for promotion.
Many times, employers find your pursuit of continuing education a great reason to give you a promotion. They recognize you've invested time and sometimes money into improving yourself and want to reward that. Your new education also makes you more qualified for advanced work and an ideal candidate for promotions.
Employers also sometimes have positions within a company that have an advanced degree as a basic requirement. Getting that advanced degree could be the factor in being picked for a promotion.
Similarly, when placed side-by-side with another candidate for a promotion, you will stand out to and impress a hiring manager if you have more education. Education qualifies you to handle more tasks and responsibilities and may have even given you specific knowledge in how to do a job better.
If you're hoping to get a promotion, an advanced degree or other continuing education pathway could be the key to help you get there. From giving you skills and abilities, to showing your employer how dedicated you are to improving yourself, there are many reasons why your continuing education plan can help you get a promotion.
2. Increases your salary.
Continuing education often leads to a raise or a higher starting salary at a new position. Whether you will be offered a raise or promotion in your current job or will qualify for a new job that has a better salary, continuing education will have a major benefit for your income.
On average, a college degree holder will earn twice as much as someone who doesn't have a degree. This form of continuing education often requires you to invest in yourself, but the payout at the end is usually well worth it.
WGU students are no exception. On average, WGU graduates increase their pre-enrollment income by $12,600 within two years of graduation and by $18,400 within four years. This is far higher than the national average of $12,400 after four years.
Associate's, bachelor's, master's, and doctoral degrees can bring these income benefits to employees.
According to the Bureau of Labor Statistics, advanced education of every kind increases your income by thousands of dollars a year.
If you're hoping to get a raise or move to a career with better pay, continuing education may be the way to go.
3. Increases your ability to make a career transition.
If you're ready to move into a new career field, often the first step will be gaining education that qualifies you for that new path.
From nurses to teachers to accountants, many professions have strict requirements for licensure or degrees in order to qualify. Obtaining this education will make you prepared to move into a new career.
Many professions require continuing education because they have specific training that is crucial to your success. Without this education, there's no way for you to qualify for or succeed in a position.
Learning new skills through continuing education is key to being prepared for a career transition.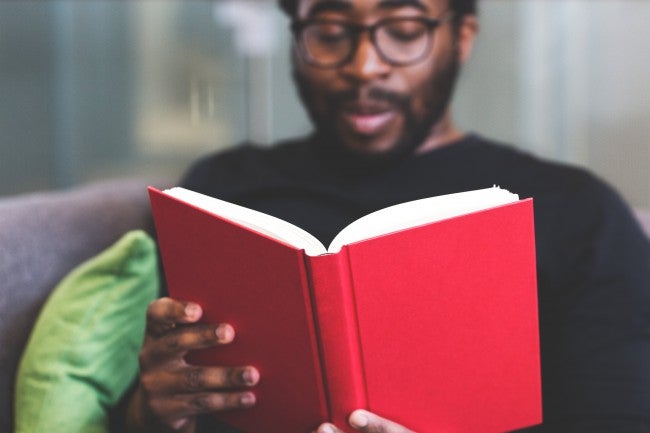 4. Improves your image and marketability.
Continuing education is a valuable element to your résumé. For many jobs it is a direct qualification requirement to have a certain amount of education, but even if you meet the minimum qualifications, additional education will make you stand out.
Consider if you're one of several candidates up for a job. If you have additional education, you will obviously be looked at more closely.
You will stand out not only because of your additional qualifications, but employers will recognize that you have the determination to take on a challenge—and succeed.
Employers will also recognize that you have new insights on the most current trends and skills in your industry, as well as having additional technology experience because of your time spent learning something new.
Overall, your image will increase, as will your job marketability, if you pursue continuing education.
5. Improves your lifestyle.
If you're not satisfied with your current lifestyle, continuing education could be the answer to your problems.
Want to make more money? Want to switch your job? Want to feel more fulfilled? Need new skills? Continuing education can help you accomplish all these goals.
As you spend time devoted to learning, the outcomes are positive for your career and your overall lifestyle. Improving your career often trickles down to the rest of your life because you're more satisfied with your job, make more money, etc.
Don't wait to change your life, start your continuing education path now and get ready for the lifestyle you have wanted.
6. Increases personal development.
Even if you're completely satisfied with your job and lifestyle, that doesn't mean continuing education isn't for you.
Experts agree that learning should be a lifelong process, and devoting time to continuing education can be a journey of personal development.
Whether you want to learn more about a subject that you find interesting or want some additional skills to take to your work, there are ways you can use continuing education to your advantage.
Even if your pursuit of education is purely for personal reasons, you can truly take advantage of advanced learning on your path to become a better person.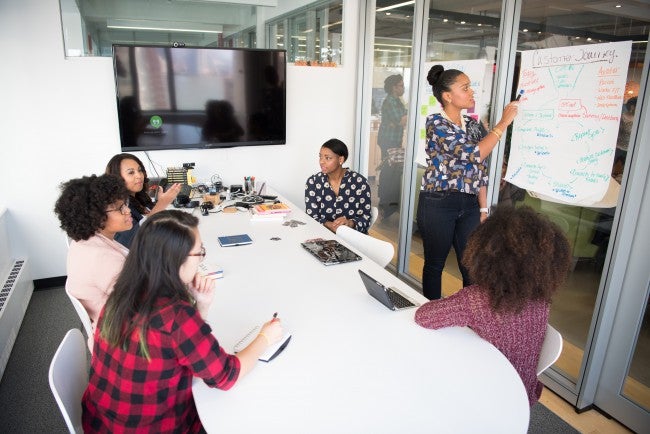 How do I get involved with continuing education?
So now you're convinced that continuing education is a good path for you, what's the next step?
There are many options for how you can pursue continuing education.
Ask within your office if there are courses or seminars specific for your company that you could take or that are recommended.
You can talk to colleagues, friends, and family about what they have done to pursue continuing education and determine if something similar is right for you.
Or, you can research places like WGU and learn how a degree could help you reach your goals.
With bachelor's and master's degree offerings you're likely to find a program that meets your needs here.
Now is the time to get started on a new journey that will change your life.