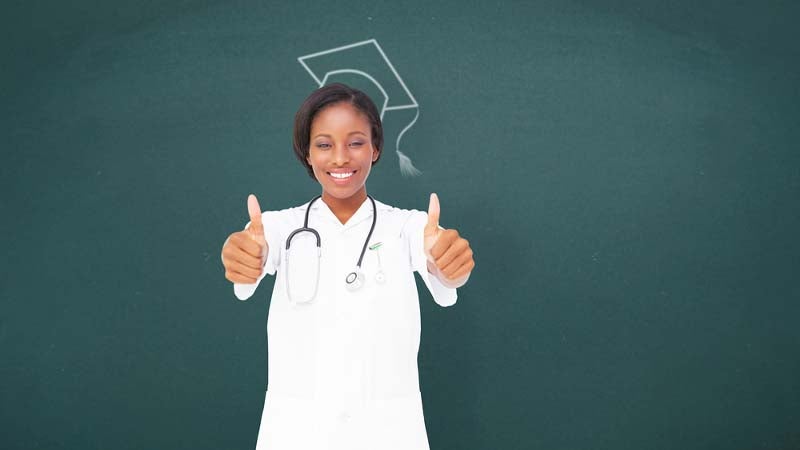 Flexible hours and higher wages are two of the most common reasons people pursue a degree in nursing.
Maybe you dreamed about being a nurse as a child but pursued another career path. Maybe you want to make a positive impact on the world. Maybe you just need a change from your daily grind. Whatever your reason for wanting to enter the industry, making the switch from your current career and pursuing a degree in nursing can be challenging.
But such a change can be richly rewarding. Nursing is a diverse, engaging field, and many people enter into it with valuable years of experience in the workforce. And those who make the midcareer change-up seem to have a few things in common, whether they felt drawn to help others or wanted a more flexible schedule.
Here are six reasons why switching to nursing worked for them—and why it might work for you too.
One of the biggest reasons people choose nursing: they want to make a difference in people's lives.
Anyone who's been in the hospital knows how important nurses are to making patients feel comfortable and safe. Nurses help people in innumerable ways. They administer proper medication. They offer warm blankets and favorite snacks to provide comfort. Nurses' days are filled with opportunities to improve the lives of the people they care for and to make each patient feel valued.
2. They work in a variety of settings.
When you're a nurse, every day is different—and that can be attractive to someone who's spent years going into the same office or stocking the same shelves. Each patient comes to you under unique circumstances and requires a different approach. Every moment offers the potential for adrenaline-pumping changes in conditions and treatment plans.
And the scope of the nursing industry is broad. It encompasses myriad roles in many fields, such as pediatrics, geriatrics, labor and delivery, and end-of-life care. The American Board of Nursing Specialities—just one of nursing's many governing bodies—recognizes 32 organizations that represent specific areas of nursing. You can take your nursing degree into the sky as a flight nurse or into the boardroom as a nurse manager. Thanks to this kind of career variety, incoming nurses are able to explore different departments to find the right fit, and seasoned nurses are able to hone their skills and teach the next generation.
3. They're in high demand.
The Bureau of Labor Statistics anticipates that available registered nursing jobs will grow by 15 percent between 2016 and 2026. That equates to more than 438,000 new hires over that 10-year period. The next generation of nurses will be needed to fill the old generation's shoes in hospitals, physicians' offices, and specialty facilities—and older nurses will need younger ones to care for them as they age, too.
Let's be real: No matter how much we like helping people, we nurses go to work to earn money for our families. For some new nurses, a nursing degree would mean a pretty good pay bump; the Bureau of Labor Statistics puts the median income as $33.65 per hour—which works out to nearly $70,000 per year.
While the hourly rate can vary significantly between regions and specialties, a solid, steady income is nonetheless universally appealing.
5. They have flexible schedules.
Flexibility is another big reason people switch careers to nursing. Nurse Journal lists flexibility as the second biggest benefit of a career in nursing. Nurses can work full-time, part-time, or as a temporary hire, and they can often have a say in where they work.
Sometimes that flexibility comes at the price of long shifts, but one of the main perks of working 12-hour shifts is having four days off per week. Having more time to spend with your family might be more than worth the trade-off.
6. They have room to grow.
Nursing also provides immense potential for growth. Expanding your education and earning your master's degree can open up doors to nursing education, informatics, or leadership and management. You can nurture the next generation of nurses, develop a tech plan to make bedside nursing more efficient, or become a nurse executive.
You could also go the clinical route and become a nurse practitioner and step into a midlevel provider role. Earning your master's degree can also yield a bigger salary, better career options, and even more job flexibility.
Because of these perks and many others, nursing has become a highly desirable career path for new grads and midcareer professionals. These are only a few of the reasons people turn to nursing as a viable career path. What will your reason be?