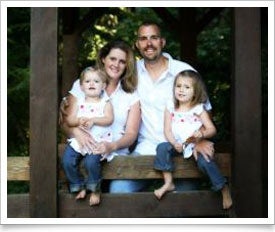 When Jamie Abitz and her husband were living in Hawaii and she had her first baby, she wasn't sure how she'd be able to focus on being a new mom and finish her teaching degree.
Today, the Army wife and WGU Teachers College graduate has received a half-dozen unsolicited job offers from schools in the small Kentucky town where she now lives—even though "there's like 100 teachers applying for the same job" and she's not even actively looking for work.

Jamie was almost done with her associate's degree at a traditional college in Hawaii when her first baby was born. She knew her only option for continuing school was an online university, so she called the first one that came to mind. It wasn't WGU.
"I asked about accreditation and stuff like that, and they said, 'Oh yeah, you should be fine,'" she said.
She finished her associate's degree there, and in the meantime, the Army relocated her husband and her family to Kentucky. Looking to continue to her bachelor's degree and teaching license, she called the same online school looking to re-enroll.
But that's when she got the news: The Kentucky Board of Education didn't recognize degrees from her school.
"Turns out neither did Hawaii or Washington state, where I was originally from," she said. "I decided, 'I'm not going to make that mistake again.' So I called the Board of Education here [in Kentucky]. I said, 'I have two kids and can't go to a [bricks-and-mortar] school. I need an online school. Where can I go?' They told me the only one I could go to was Western Governors University."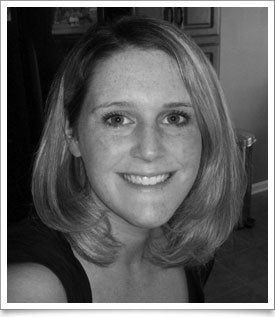 She wanted to be sure WGU was not only accredited and flexible, but was also a military-friendly university that would fit into the life of an Army wife.
"I looked WGU up and was really excited about how it was set up," she said. Unlike traditional schools and even other online schools she had attended or researched, WGU did not have time requirements and restrictions—no need to be in class at a certain time, no required hours spent listening to a lecture, nothing that would interfere with her own schedule or her preferred learning pace. "That fits my personality really well."
Then she noticed the tuition: less than half what she would have paid at her previous online university.
Once she enrolled, she found WGU's curriculum more challenging, and more rewarding, than what she had experienced at other schools.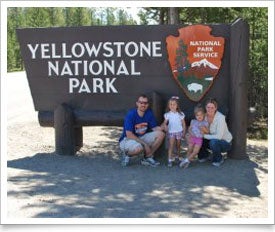 At the school where she earned her associate's degree, "I felt like I could write a paper on my shower curtain and they would give me an A," she said. "I don't feel like anyone ever looked at my papers. I thought, 'This is ridiculous.'"
What she really wanted was a chance to learn and improve, to develop skills that would serve her in the classroom and help her become a better student, a better teacher, and a more-educated person. At WGU, her personal mentor, the course mentors, and the online learning resources turned out to be just what she was looking for.
"I was looking for guidance: 'How can I make this better?' WGU gave me that."
Today, Jamie is working at a preschool. She's waiting until her youngest daughter, who is 4, starts school before she goes to work full time at an elementary school. She is also expecting the Army to move her family in the next year, so she will look for a job when she's relocated—armed with an NCATE-accredited teaching degree. "It's good to know that I have a degree that will go with me wherever I go," she said.
But even though she's not actively seeking work now, that hasn't stopped the job offers from pouring in.
The school where she did her demonstration teaching wanted her to come on full time. So have principals at other schools where small-town word-of-mouth has spread about a highly skilled newly licensed teacher with a degree from WGU.
She's already using the skills she learned during her WGU degree program to make her a better preschool teacher.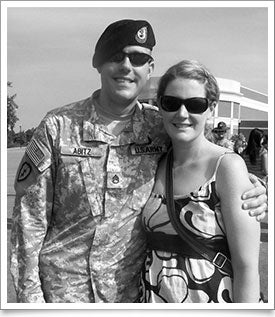 "I felt like I was getting a real education, that real people were looking at my paper, people who had experience in my field," she said. Demonstration teaching was an especially strong learning experience for Jamie—"hands-on experience that can't be beat."
In fact, now Jamie is considering returning to WGU to earn her master's degree in education.
"I wouldn't think of anybody else," she said.