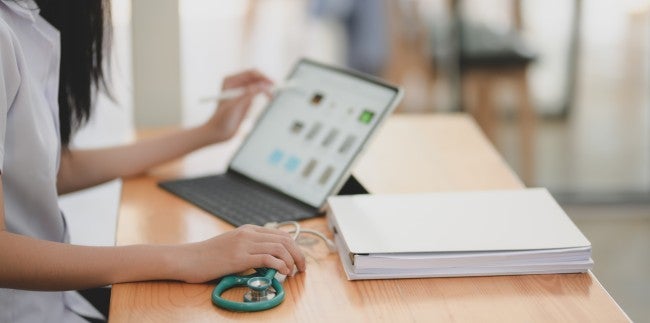 Artificial intelligence and machine learning are two closely connected technologies that are changing the way everything in our world works. AI has made its way into the realm of healthcare, impacting the way professionals work, patient outcomes, privacy, and much more. In fact 63% of professionals say that AI and machine learning are already providing excellent value in specialty care departments. An additional 44% of professionals say that AI is efficient at helping care for patients, and it's expected that IoT can help cut down on medical expenses by over $300 billion in the coming years. 
Research shows that AI and machine learning can meet 20% of all clinical demands, cutting down on unnecessary visits and freeing up doctors and nurses to perform other work. Overall it seems that artificial intelligence in the healthcare field is poised to make a huge positive impact, shaping the way hospitals and clinical facilities run, and impacting the future of medicine.
Discover how artificial intelligence is being used in healthcare and how these technologies that are transforming patient care impact patients and providers alike.
Examples of artificial intelligence in healthcare.
There are many examples of AI that is currently being used in healthcare that is impacting patient outcomes every day. Some of these include:
Buoy Health. Buoy Health uses algorithms to diagnose and treat illness. A chatbot will listen to a patient's symptoms and health issues, then it helps guide the patient to the best care option based on the diagnosis. This AI originated in Boston, so it's no surprise that Harvard Medical School is one of the many hospitals that utilizes Buoy to help diagnose patients and get them treatment more quickly.  
Enlitic. Originating from San Francisco, California, Enlitic is an AI system that streamlines radiology diagnosis. It utilizes deep learning to analyze unstructured medical data—radiology images, blood tests, EKGs, patient history, genomics, and more—and then gives doctors and clinicians insight into a patient's needs. Recently MIT has named Enlitic the 5th smartest AI technology in the world, higher than both Facebook and Microsoft. 
Freenome. Freenome is another AI company from San Francisco, California that is used for cancer patients. Freenome is used in screenings, diagnostic tests, and blood work for cancer patients. Freenome is able to detect cancer at its earliest stages, and then help develop new treatments for patients based on their response to medicines.   

PathAI. PathAI utilizes machine learning technology to help pathologists make more accurate cancer diagnosis. The technology can help reduce errors in cancer diagnosis and work to create individualized medical treatments. PathAI was developed by companies like Bristol-Myers Squibb and the Bill & Melinda Gates foundation. Originating from Cambridge, Massachusetts, the overall goal of PathAI is to expand its AI tech to all healthcare realms, not just cancer. 
Zebra Medical Vision. Zebra Medical Vision is from Israel, and helps radiologists by analyzing images. This technology reviews imaging scans and searches for clinical findings. The findings are then given to radiologists, who can use the data when making a diagnosis.
These are just a handful of the many AI companies and technologies that exist and are working to make healthcare more effective, and improve patient outcomes. 
AI and healthcare education.
As AI has taken a larger place in the health care industry, education in healthcare is changing too. Students studying to earn healthcare degrees also need to be prepared for working with technology. Those studying healthcare management need to have additional understanding and training in healthcare technology and how it will impact their career. Understanding new tech, learning about how to budget for it and prepare for it, and being knowledgeable on how it impacts patient outcomes and wellness are all critical for health managers and administrators. 
Similarly health care leaders need to understand privacy and security when it comes to healthcare technology. Cybersecurity professionals are needed to ensure that medical data and information are kept private for patients. And healthcare professionals need to understand best privacy and security practices to ensure they are using AI solutions properly.
Overall many healthcare degrees, from nursing to management, are increasing their focus on healthcare technology. Information management, technology, and data understanding are all critical for everyone to understand in the healthcare field. So specific courses in these areas are critical in helping professionals be prepared for the technology systems they are sure to encounter in their hospital or clinical setting. And as technology continues to grow and change, proper education about how to integrate technology into health care will continue to be critical.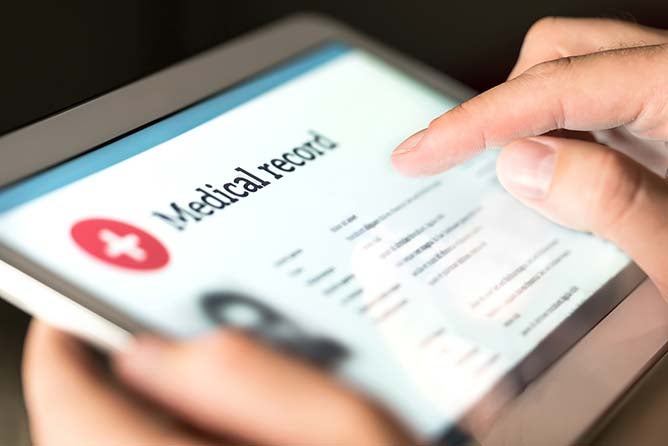 Benefits of AI in healthcare.
There are many benefits for integrating AI in healthcare including:
Earlier diagnosis. Cancer, heart problems, high blood pressure—AI-based devices can be used to help doctors identify diseases and health concerns in patients much earlier. Patterns, algorithms and analyzation are utilized during check-ups to help doctors and clinicians identify potential problems in patients, creating better solutions for these patients and earlier intervention options.

Save time and money. AI can help medical professionals save considerable time and money. Shorter diagnostic time and less human intervention can make learning about a patient's data go much faster, saving money as well as the time. Expensive and time consuming lab tests can be set aside in favor of AI-driven technologies. Medicine and treatment plans are easily decided on with the help of algorithms from machine learning. AI-enabled systems are great ways for hospital, clinical facilities, and patients alike to save money and time in healthcare.

Surgery assistance. AI technologies are unmatched in their ability to help with surgeries. Tiny, accurate movements are possible with the help of technology. Surgeons are also able to give real-time information, help reduce blood loss, and lower the side effects. Surgery patients also recover more quickly with AI assisted surgeries.

Less errors. AI systems are better than humans when it comes to errors. Their algorithms and data-driven work help them make fewer mistakes when it comes to healthcare data. Not only do they make less mistakes, they are able to more quickly identify and fix mistakes that they do make. This leads to better diagnosis, more efficient treatments, and better patient outcomes.
Risks of AI in healthcare.
While there are many benefits to including AI in healthcare, there are also risks, including:
Lack of personal involvement. Some patients may resist the idea of AI technology being used to treat them. It can also mean that some doctors or nurses don't need to spend as much time with patients, removing that human element of healthcare. This can be a problem for patients and medical professionals alike.

Unemployment. Chatbots and AI technologies can make some healthcare jobs unnecessary, leading to higher unemployment. It's important for healthcare professionals to understand what kinds of positions will always be needed in order to make smart choices about their career.

Privacy and security. This is one of the largest risks of adding AI to healthcare. Patient medical information is highly sensitive, and technology is always vulnerable to threats and attacks. Healthcare organizations must work diligently to ensure they have privacy and security measures installed that will protect their patients. 
If you're interested in AI and healthcare, it's important to understand what education you can get that will help you be prepared. A bachelor's or master's degree in healthcare from WGU will help you learn about technology in healthcare and be prepared to utilize it in your career.