By Brett Schaefer
WGU Instructor College of IT
My name is Brett Schaefer, and I am an Instructor in the online College of IT here at WGU. I have been with Western Governors University for two years and I have had the fortunate opportunity and esteemed privilege to help students succeed as both a Program Mentor and an Instructor.
There are two types of assessments that students of WGU will encounter throughout their program: objective assessments and performance assessments. Let's accurately define these as: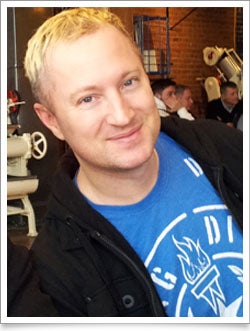 1. Performance Assessments: Ugggh, I have to write a paper.
2. Objective Assessments: Oh awesome, I have to take a test.
A great and wise Jedi Master once said, "Do or do not. There is no try" (Yoda, BABY). I am not sure if Master Yoda ever obtained his undergrad or graduate degree, but being 900 years old, he would know more than I. So let us assume he was onto something here.
We are all students and we either fall into one or both of the categories above. I'll be honest: I am a horrible test taker. There is something about taking an exam that just doesn't sit well with me (pun intended)—perhaps knowing I'm being graded on my knowledge and competency with a single (or multiple) correct answer just doesn't make me feel any better about myself.
That said, when it comes to performance assessments, I am your student! I love having the opportunity to write papers and create presentations to show off what I know and what I have learned. Maybe you're just like me or maybe your passion is studying for an exam but you have reservations about writing papers. There are some of you right now who are reading this that may even love both types of assessments passionately.
Regardless, at some point in your journey to pursue your education you will most likely find yourself in a situation where you will need to retake an exam or you will need to make revisions to that magnum opus paper you wrote. This happens to all of us at some point, and the real key to success lies in how we approach our review and/or revisions. I am going to include a scenario for each type of assessment and keys to success on moving forward.
Objective Assessments:
You have recently taken an exam and you find yourself just short of passing the exam and now you need to review the course material and prepare for your next attempt. You put a lot of time and energy into your studies and you may feel slightly discouraged with the results of your exam.
Performance Assessments:
You have recently submitted your work, and after a few days of nervous waiting while your task was being graded, it comes back requiring that revisions must be made in order to be re-evaluated. Maybe you're completely stunned or maybe you knew deep down inside that you didn't put in enough effort on a paper and you were, at some level, expecting this. Regardless, your paper has been returned and as you review the evaluator's comments and the rubric, you feel their feedback is encrypted and you are no closer to figuring out what changes need to be made.
What are you going to do?
Don't be discouraged. You may not have passed your assessment but you did not fail as a student! Everything in life is a test at some level or another and our strongest success stories as students come through lessons of difficulty and overcoming adversity.
Contact your Instructor. I would recommend this immediately so they can start to work with you on a game plan as you study for your next exam or prepare to make revisions to your task(s). The Instructors are there to help you succeed, and as subject-matter experts, we can help you during your review process. Let us help you succeed!
Review the Course of Study. Make sure you have completed everything within the course. If your course has a checklist (i.e., first attempt checklist), please make sure you have followed and completed each step. Completing everything and being thorough early on in a course will pay dividends later!
Note-taking. This is the key to success on any exam and with any assignments you may have. Many courses cover too many objectives/domains to memorize completely. In order to help study, note-taking should be a key component of your studies.
The rubber-band effect. Avoid the instinct to "quickly" review material and reschedule an exam that you recently did not pass. Likewise, don't be afraid to take time on making revisions to your task. It is all too easy to fall into this trap, and many students just want to be done with a course that they did not complete. They try and rush through it and make a less-than-stellar follow-up attempt. If you follow all of these tips, you'll be successful! This tip leads directly to.
Time management > procrastination. Anyone can learn/study for anything given time. As humans, we tend to think of time management skills as something we either have or we don't have. Do not believe this. It has nothing to do with a certain skillset or natural talent. Time management is directly related to and opposed by our ability to procrastinate, and we all do it to a certain degree. We all have family, friends, work, pets, and hobbies that we enjoy, and usually school is somewhere toward the bottom of that list. We do it with our diet, exercise, projects around the house, and financial obligations. Human beings procrastinate. You have to acknowledge this so that you can create real time management skills. During your review of either an objective assessment or performance assessment, schedule your time appropriately for your studies. You should have created a document when you first enrolled at WGU that outlined your weekly study schedule—make this your priority!
I am not going to end this post with some quote from a famous president or provide some deeply stimulating phrase from a motivational speaker with a New York Times best-selling book. Sure, the argument could be made that I already quoted Star Wars, so why stop now? I simply will say this: We all have it in us to be great and to succeed in higher education during our pursuit of our degrees.
Life sometimes takes us down untraveled paths; however, if you truly stay the course, your experience through the journey will be rewarded and you will succeed where many before you have not. Good luck and have an awesome month!