The science department at Lima Central Catholic High School in Lima, Ohio, knows a lot about owls. Night Owls, in particular.
After all, the school just hired its third teacher from WGU's online Teachers College. The other two—one who just won the Toledo, Ohio, Diocese's Golden Apple award for excellence in teaching, and the other who recently enrolled at WGU—are looking forward to welcoming her when she starts next year.
Deb Schenk started it all. She found WGU when she decided it was time to earn her master's degree in Science Education after many years of being a teacher.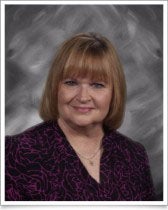 "Late in my career, I thought, well, when it gets time to retire, I'm not sure I just want to completely quit," she said.

LCC offers its students several college-level courses for dual enrollment, and Deb thought one post-retirement option might be to teach some of those college-level classes part time. (Still a full-time teacher, she's teaching one of those dual-enrollment classes, in biology, right now.)
"So I decided after all these years and putting my kids through college it was time to educate myself."
And, clearly, as a well-educated teacher, she's also a great educator. Deb recently won $5,000 for her classroom as one of only two northwestern Ohio high school teachers to win the diocese's Golden Apple award—an award given to excellent teachers nominated by parents and students.
Last year, another WGU student—who had her bachelor's degree in Biology from WGU and was working toward her online master's in Chemistry, from WGU as well—was looking for a school to complete her classroom observation. She found Deb's name among other WGU Night Owls teaching in the area and contacted her.
Deb was able to bring her to LCC to complete her observation, and she eventually came on to work at LCC full time.
"Then, our physics teacher was talking about how he'd like to go back and get his master's degree, but he's a young dad with kids at home," Deb said. "He was dealing with the same issues I was—no time to go sit in a classroom. So I told him about WGU, and he felt it would really fit in with his goals."
Deb said the three have all found their own reasons for loving WGU. For Deb, it was the competency-based education model and the flat-rate tuition. For the physics teacher, it's the mentors. "He really likes the mentors and how they keep your nose to the grindstone, keep you on task."
She said they have all benefited from WGU's rigorous curriculum, which "opened my eyes up to a lot of the newer things that are going on" in science education. "My kids that are in the college class, I use a lot of the things I did for my master's degree with them."
Learn more about teacher licensure requirements in your state.