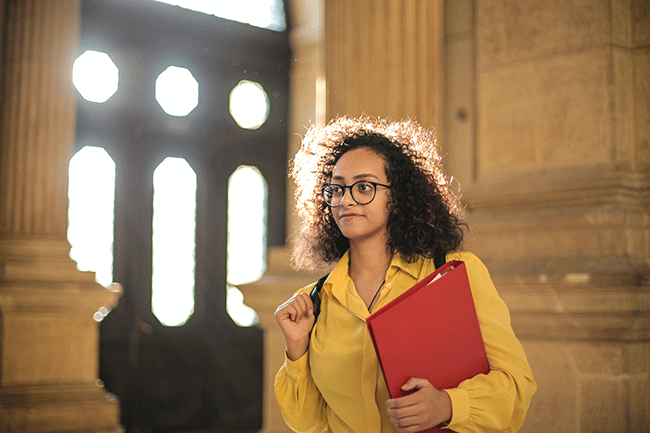 Nursing is a competitive field. It takes true passion and determination to succeed in nursing school and begin your professional journey to care for others. While it's an incredibly exciting and fulfilling career path, it can be overwhelming at times. The proof is in the numbers: tThe National League for Nursing reports a 20% dropout rate for nursing programs in the United States, which is high compared to other education tracks. Simply put, nursing school is not for the faint of heart—but don't let that scare you off. The benefits of becoming a nurse far outweigh the challenges. For example, new nurses can look forward to a very positive job outlook as hospitals and care facilities always need more help. Nurses play one of the most important roles in the hospital and in society since they're uniquely positioned to care for patients on physical and emotional levels. Nurses also get an excellent salary, career advancement opportunities, the option to travel for work, day-to-day variety, and high job satisfaction.

Nursing school may be difficult, but there are many effective ways to make it a little easier. Keep reading for 12 tried-and-true study tips that will help you ace nursing school. 
Small group learning is a proven method for undergraduate nursing students to learn new skills and theoretical concepts. Connect with some of your classmates and schedule a weekly or biweekly meet-up. This is a great opportunity to leverage knowledge-sharing to go over concepts that you don't feel totally confident about. It also acts as a scheduled block for study-time so that you and your classmates can hold each other accountable to get work done.
Everyone learns differently. Understanding how you learn best will greatly benefit you in earning your nursing degree. At this point in your education, you should have some ideas of how you most effectively learn. Are you a visual learner or an auditory learner? Do you learn best through reading and writing or kinesthetic methods? If you can't quite put your finger on it, take some time to reflect or seek the guidance of your former teachers or mentors so that you set yourself up for success in whatever nursing specialty you choose to pursue.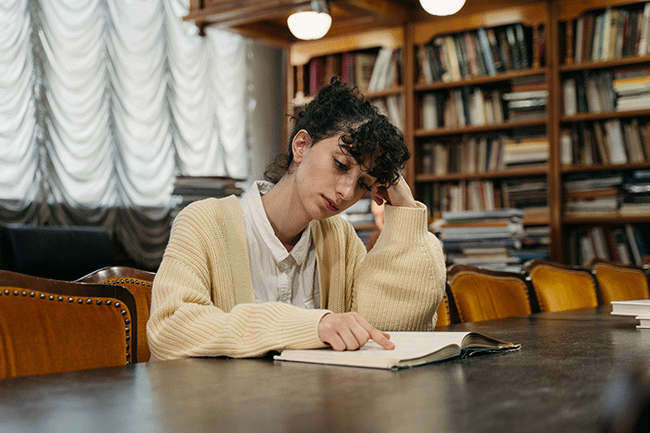 Consider Studying with a Tutor
Some students benefit from one-on-one learning. This is where a tutor can make a huge positive impact on your performance in school, especially if you have a busy schedule. Meeting with a tutor once a week will allow you scheduled time to go over skills or concepts you need more help with. 
Don't Hesitate to Ask for Help
Confucius said, "The man who asks a question is a fool for a minute. The man who does not ask is a fool for life." Your professors are experts in their field and want to help you succeed. That means there is no better place to ask as many questions as possible than while you're in nursing school. If you don't feel confident asking questions during class, connect with your professor during office hours to get additional help or resources. At WGU, instructors are easily reachable and take time every day to support their students. 
Burnout is one of the biggest threats to nurses and those who study nursing. A study conducted by Nursing CE Central showed that 95% of nurses surveyed across the country reported feelings of burnout in their jobs. It's smart to learn when you need breaks amidst rigorous studying, as it will provide great practice for a busy nursing career down the road. Nursing school is the perfect time to practice taking a break and understanding your capacity as a student and as a nurse. Some great ways to take a break include walking your dog, doing yoga, taking a nap, or getting your blood pumping with a workout.  
Study guides are your north star in nursing school. To ensure success, abide by the timeline in your syllabus and the materials outlined in your study guide. This is by far the best route for entering exam day with full confidence that you know the course material front and back. If you're not provided with robust study guides, you can use a template you find online to move through the coursework.
You don't need to pull all-nighters to get through nursing school. Twenty-minute study sessions every day make a dramatic difference and take a lot of pressure off you in the long run. Chipping away at your studies will save you from stress and put you in the best position for success. Spaced practice allows your brain to connect ideas and build on existing knowledge so that recall is easier later.
Focus on Downtime as Study Time
How many hours a day do you spend mindlessly scrolling your phone or bingeing Netflix? While time set aside for rest is essential to avoid burnout, be mindful of time spent on things that distract you from your studies. The years you spend earning your BSN will be some of the most focused of your life, so maintaining discipline and putting major timewasters on the backburner to prioritize studying is crucial.  
Set achievable goals. When you succeed, give yourself a reward, such as hanging out with friends or taking yourself out to your favorite restaurant. This will create an incentive to focus on your studies and avoid procrastination. Nursing school will be one of the most challenging academic experiences of your life, so don't forget to pat yourself on the back as you meet goals along the way. 
Prepare Before Assignments or Tests
Nothing feels worse than waking up the day of an exam knowing you could've prepared better. The best way to negate this feeling is by keeping up with the coursework and, before submitting assignments or taking tests, setting aside some time to review your work or study materials.
Avoid Last-Minute Studying
A sure-fire way to stress yourself out and receive poor scores is by procrastinating. Saving your studies for the last minute can even put you at risk of failing out of your BSN program. You should try your best to avoid day-of studying since you're unlikely to absorb the information. Nursing school is stressful enough; don't make it harder on yourself by cramming the material.  
Are You Ready for Nursing School Success?
What's equally as important as strong study skills is finding an accredited program that works for your lifestyle. WGU offers students affordable tuition, competency-based coursework, and a go-at-your-own-pace style of learning. If lack of time is keeping you from pursuing your BSN, WGU has the solution. Our nursing programs acknowledge that your life can't stop for school, so you have the freedom to meet your family responsibilities and hold a job while pursuing your dreams. Or, if you're eager to get your degree quickly, our accelerated programs allow you to move through the coursework as fast as you want. At WGU, you can truly earn your degree at the schedule that best works for your life.