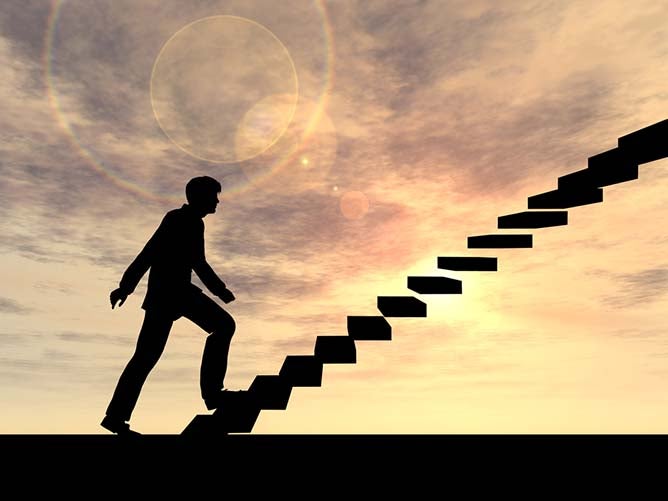 Working the IT help desk can be a great entry-level job. As a help desk professional, your core responsibilities are to provide technical help and support; that could mean setting up and repairing computers or responding to a customer's question about how to use their computer. It could also mean performing routine maintenance of a company's computer networks and internet systems or teaching staff how to use new technologies.
It's a good gig, and it can be fulfilling. The median salary for computer support specialists, the Bureau of Labor Statistics says, is around $52,000. Education requirements vary, but the job requires deep computer knowledge and good technical and interpersonal skills.
But what if you want more?
Additional credentials and advanced degrees can help you move beyond the IT help desk, but employers are first and foremost looking for the right combination of skills when they're in need of network and IT security, software developers, and managers. Here are three career paths to consider.
Cloud and systems administrator.
Network and systems administration is a natural next step from the IT help desk. Organizations need reliable computer networks, so there's great demand for skilled professionals who can manage, administer, and protect computer systems. Job listings are expected to grow 6 percent through 2026, and salaries usually hover around $81,000 a year, according to the Bureau of Labor Statistics. The agency also notes that the adoption of cloud-based network services by small and midsize businesses could increase the demand for network and computer systems administrators.
Top candidates are expected to hold key industry certifications and comprehend major operating systems, cloud technology, and security. A degree in systems administration should help IT professionals earn traditional systems administration certifications, but it could be a boon while seeking more forward-looking cloud certifications, such as Amazon's AWS SysOps Administrator-Associate and CompTIA Cloud Essentials certifications.
Network ops and security expert.
Cybersecurity is a top-of-mind concern in every sector and industry. IT professionals with expert training in network operations and security systems are in high demand; the information security analyst workforce is expected to grow 28 percent by 2026, and, according to the Bureau of Labor Statistics, the median salary is just north of $95,500.
Cyberattacks are on the rise, so this area of IT is constantly evolving to keep pace with cybercriminals. Most network ops and information security jobs require a bachelor's degree, and employers will likely favor candidates with some experience in a related field. A degree in network operations and security should include key certifications—not just those that demonstrate competencies in cloud-related networking and security, but advanced certifications in security design and management, too.
IT manager.
Yes, you can get to a managerial or executive-level position—even a seat in the C-suite—from the IT help desk. It can be tough to see the top through all those rungs on the ladder, but the top is closer than you think. All that customer service and communication experience you gained while helping colleagues learn and use new technologies will help you work your way to the top. Eric Bloom, the executive director of the IT Management and Leadership Institute and a former CIO, writes in CIO that communication is key to IT's efficiency, effectiveness, and value.
IT managers will need plenty of experience, credentials, and certifications. But if leadership is in your sights, you'll also need strong business acumen. A degree in IT business management builds a foundation in business law, communications, ethics, and, of course, the business of IT.
Endless possibilities.
Software development, computer network architecture, and computer programming are other possible professions those working on the IT help desk or in other entry-level IT positions can pursue. In today's ever-changing job marketplace, there's no one career pathway. IT continues to be one of the country's most in-demand fields, and with a little experience and a lot of passion for learning new skills, you're open to limitless opportunities.