Krystal Covington, MBA, is a woman who knows how to stretch herself. 
With a refined strategy in place, she's going places—and it's due to her purposeful goals and efforts. A sampling of her career accomplishments includes being founder of Women of Denver, a published author, a public speaker, and a communication specialist. She labels her career focus in her LinkedIn profile with the titles strategist, business coach, and leadership trainer. Such an introduction might suggest Krystal is a natural extrovert, but that's far from the case.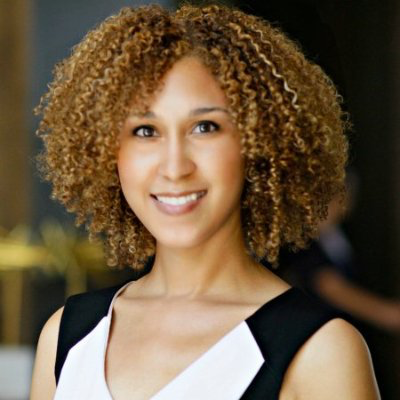 As an introvert, Krystal met an impasse: remain in the shadows and struggle to attain her career goals, or step out and redefine her nature. A quick read of her workbook The 4 Keys to Influence reveals which path she took and how she mastered the art of influence.
"I kept getting passed over for opportunities because others were more popular and gregarious than I. I knew I was quick witted, educated, and competent, but none of that matters when you haven't formed a connection with the people who make decisions on your behalf."
The creation of Women of Denver was initially a way for Krystal, having recently moved to Denver, to build a local network in a new place. Momentum in the group didn't take long; in fact, Krystal's network grew to her expectations and she stepped out of the day-to-day operations of the business to drive her larger goal: "to help as many women as possible find an authentic way to showcase their natural gifts." 
Meanwhile, Women of Denver continues to grow organically, with many local businesswomen supporting the content for relationship building, personal development, and personal branding—all in a workshop-style medium where the success seems largely due to the authenticity that Krystal built it on.
Q&A with Krystal Covington.
How do you stretch your own mind and find inspiration?
"I put myself in vulnerable situations and then reflect back and take in what I learn." As an example, she cited attending a three-day conference. In a word, Krystal calls that environment "transformational."
Biggest trending content?
"Professional branding. I attract a lot of entrepreneurs and find most people want to learn how to stand out—how to be found and then remembered—in the sea of competition."
How can you best "brand" or "sell" yourself into a promotion/opportunity that would be a new, unproven challenge for you? 
"You sell your value, what your knowledge, skills, and abilities are, and don't focus on the fact that you haven't done the specifics before."
What's the most powerful part of Linkedin?
"Pulse. I've had people actually tell me that what I've written actually means something to them."
In your expertise, how do you think WGU grads can use their university connection to best build their networks? 
"People need to be having conversations, and conversations are what builds networks. Chat back and forth or set a time for a phone conversation."