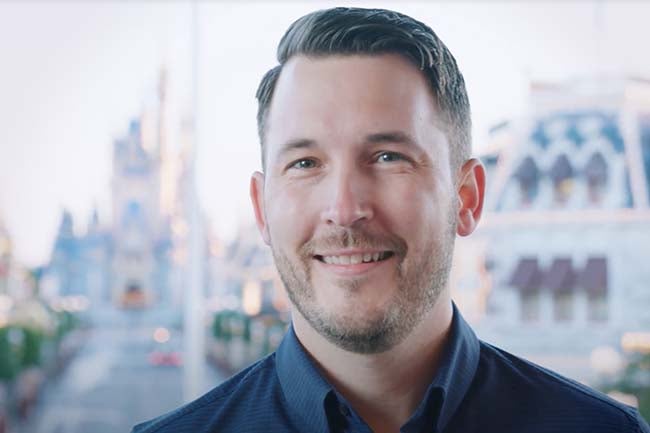 A favorite Disney pastime is strolling down Main Street in awe of the lights and the magical music playing. The millions of guests who visit Walt Disney World's Magic Kingdom each year don't often think about how each bulb reaches its destination or the team of people who work long after the park closes to ensure each guest has a majestic experience. 
Meet the person who lights the way, a two-time WGU alum and Navy veteran, Joseph Swanson. Joseph has been the Lighting Manager for the Magic Kingdom for over four years. He describes himself as a loving and dedicated father and husband who moonlights as a leader with a mission to inspire those around him and change the status quo. Before his career with the Walt Disney Company, Joseph served in the Navy and credits his service to helping him become the driven leader he is today. 
Military Appreciation Month gives us an opportunity to recognize those, like Joseph, who make such significant commitment to their countries and fellow citizens. 
Take a look at Joseph's story below. 
Please describe your background. (Work, family, future career, etc.)
I am the Lighting Manager at Magic Kingdom Park at Walt Disney World. I have worked in the electrical engineering field since 2009, when I joined the United States Navy as a Nuclear Electrician's Mate. I started my WGU journey with an MBA when I decided that I needed to advance my career from an engineer to a manager. I was furloughed at the beginning of 2020; I chose to upskill and add to my leadership toolset with a MSML degree from WGU. I aspire to continue growing with the Walt Disney Company, progressing as high as my leadership talents will take me, improving our guests' experiences and the lives of our cast members.
I have been happily married for eleven years and have two wonderful daughters. We have lived in Winter Garden, Florida, for the last four years, where we can listen to the Magic Kingdom fireworks every night.
How did you find WGU; why did you choose our university?
Before moving to Florida, my family and I lived in Washington State, one of the states where WGU commercials are the norm. After deciding that management and leadership was the path I wanted to take in my career, I started looking into several different options. I chose WGU due to its flexibility and non-traditional approach. As a working professional, husband, and father, I could not dedicate "every Thursday night" to hop onto a video conference call for the length of the degree. Ultimately, this allowed me to start my career with the Walt Disney Company while still pursuing my MBA without missing any time.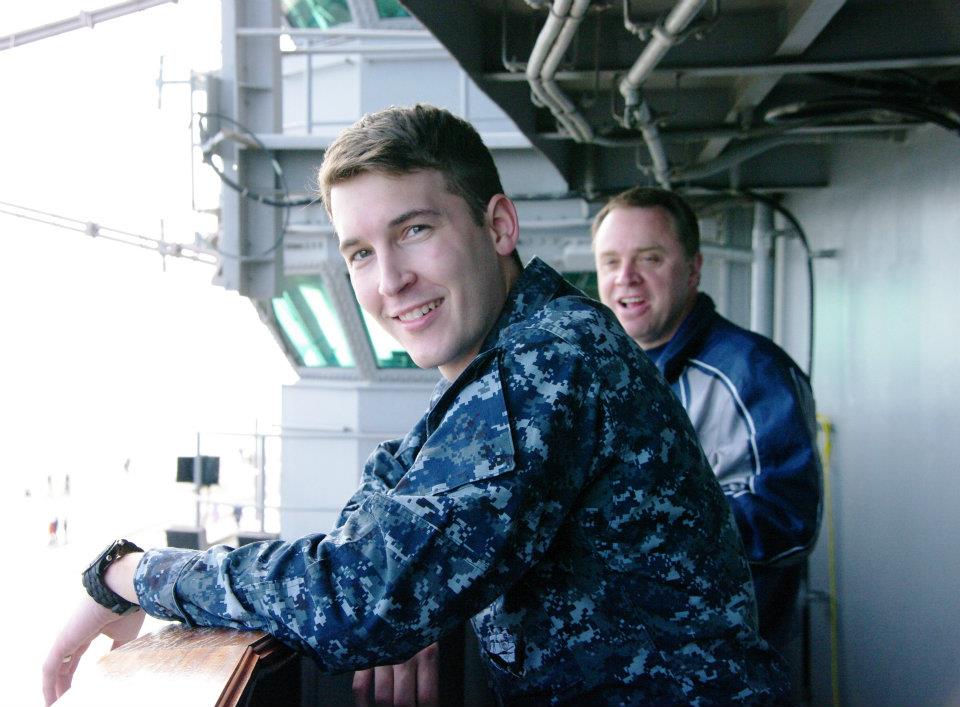 How did your military service and experiences affect your life?
When I graduated with my undergraduate degree, I felt lost and unmotivated. At that time, I would not trust myself with a goldfish, let alone men and women's lives. Nowhere else in the civilian sector can you take someone in their late teens to mid-twenties and place them in charge of personnel and equipment. In my case, three months after graduating, I was leading a division of ninety other men across the boot camp graduation stage.  One year after that, I was operating the electrical grid for a nuclear submarine (albeit under extreme scrutiny from instructors in my final trials). This level of training, trust, and commitment to excellence shaped who I am now. My now-wife knew me before my military service, and she looks back to that time, barely believing me to be the same person.
What did the military teach you about yourself? 
The military taught me the direction and drove required to accomplish my goals. I am not only capable of but highly effective at pushing myself and others to achieve accomplishments that were not believed possible before.
Were there any barriers you've had to overcome (life, education, career)? Who were your influencers and supporters? 
I think there are many barriers in life, and to narrow any one or two down would be difficult. There were barriers associated with stress, sleep deprivation, and exceptionally mentally challenging problems that nearly every individual in the Naval Nuclear Program goes through during my military service. I am a glutton for punishment, though, since those same challenges continue to pop up in my current career.
My biggest supporters have been my wife and daughters; they have been instrumental in getting me to where I am today, giving me the love and encouragement to get back on track when I stray from my goals. My parents and in-laws, too, play very different roles in my life, either providing life coaching functions, career advice, or just simple parental encouragement. They have been and continue to be some of my biggest supporters.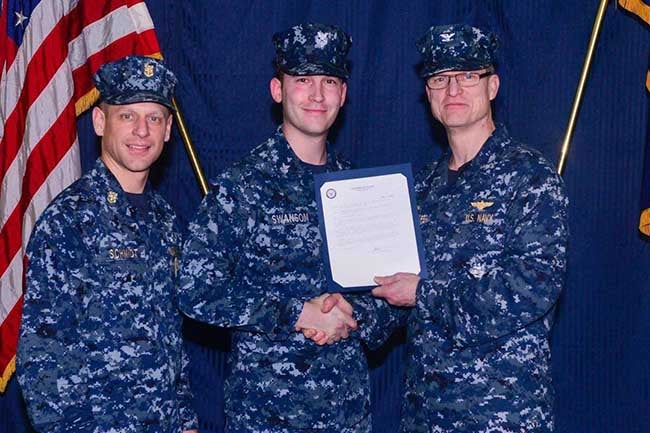 Where was your favorite place to study?
I did most of my studying in the early morning before my family or the sun was up. I started with a hot cup of coffee (or five) and a snuggled-up cat on my lap. The morning was one of the few times my house was quiet enough to buckle down and do what assignments I needed to accomplish. 
Can you share your future career and life goals?
I want my career to continue to grow to bring my leadership style to more individuals, both followers and other leaders. In my current role, I influence the lives of fifteen individuals directly, while in the following position up, that number becomes approximately seventy-five. I want to improve the lives of even more followers while also showing how to exceed business goals simultaneously.
What advice would you give to future and current WGU students? 
To any future or current WGU students out there, make sure you build up your support network. Like in the military, your support network will help define how well you can rise to the occasion. My network was an assortment of friends, family, and colleagues that helped me deal with the stress, manage my time, and generally keep me sane while balancing the demands of life. Keep the end goal in mind, and why you are pursuing the degree will make all of the hard work so much more worthwhile in the end.
Would you recommend WGU to your family and friends? If so, why?
I will and have recommended WGU to anyone thinking about pursuing a degree. The combination of flexibility, cost-effectiveness, and accreditation is a unique blend that cannot be found anywhere else. Anytime I speak about my time with WGU, I must explain the competency-based model, which hits the first two points, and I found the natural response is, "sure, but how trustworthy is the degree?"  This, of course, leads the conversation to how valuable my degrees have been to my success.
A rewarding career can be your reality too. It all starts with a degree. If you're ready to start your leadership journey, we're here for every step of your MBA journey.