"Working for veterans, taking care of veterans, working amongst veterans."
This is what drives Andrew Nagel's passion for nursing.

From a young age Andrew knew he wanted to help others. At just 17 years old, he joined the U.S. Army to become a combat medic. He spent the next several years of his military career taking care of fellow service members before going on to become a Licensed Practical Care Nurse and eventually an instructor.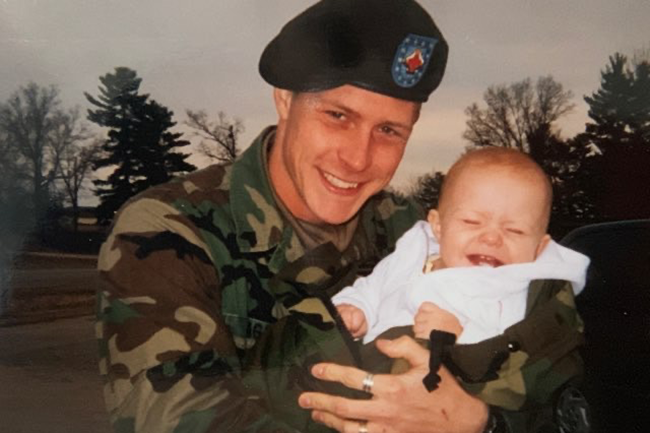 "In 2000 I got a really good opportunity through the military to go to a civilian program to become a Licensed Practical Care Nurse," he recalled. He was able to use his LPCN for 18 years as he worked serving his fellow soldiers, ensuring they were getting the best possible care.
After 22 years in service, Andrew made the decision to retire from the Army Reserves. But he wasn't quite ready to hang up his scrubs.  

That's when Andrew found WGU. In 2019, Andrew received his bachelor's degree in nursing from WGU Indiana, fulfilling a longtime career goal. With his BSN, he decided the best way he could continue to serve people in need was to help his fellow service members.

"Working at the Indianapolis VA as an RN is outstanding," he said. "It's an amazing place to work. I'm specialized in that I follow congestive heart failure and COPD patients, specifically."

In 2020, Andrew was part of a team that provided at-home vaccinations to veterans. Being able to connect with other veterans over their shared experiences was one of the biggest rewards for Andrew.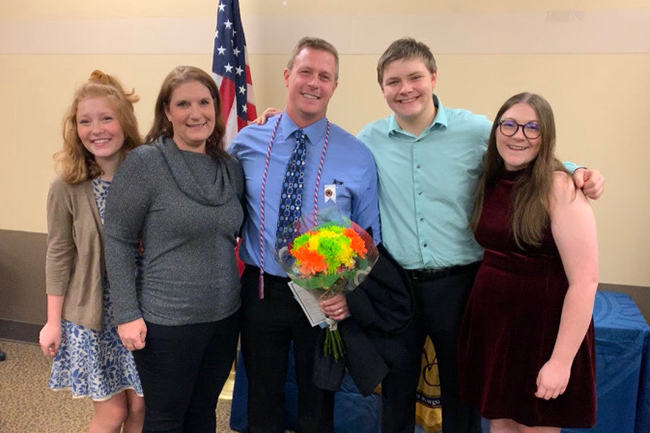 "I can walk into a veteran's home, and we may come from vastly different worlds. Our upbringings might be different, we might be from different parts of the county. But because we have both served our country, we have that commonality," he said.
He loves visiting with the veterans who are so excited that someone has come into their home to bring them medication and treatment that could potentially save their lives. He believes this work nurtures a nurse-patient relationship and helps improve outcomes for everyone. 

Today Andrew continues his work at the Indianapolis VA and wants to spread the word about his rewarding career choice. 

His advice to anyone thinking about becoming a nurse?

"Now is a great time. You're going to feel good about what you do at the end of the day because you're helping people who need help."

Read about other WGU nursing heroes and learn their stories.