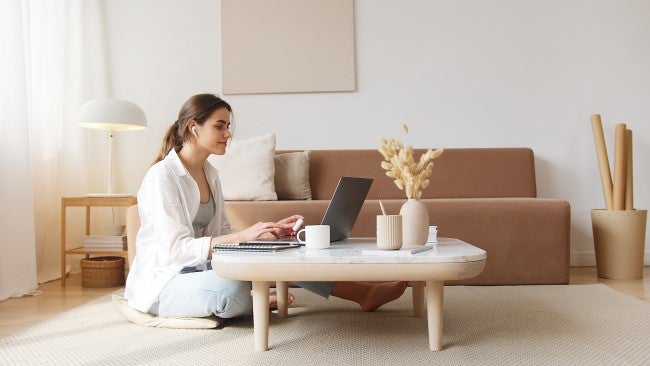 If you're looking at pursuing a degree at WGU, you probably have questions about the university, the programs, and if it's really a good fit for you. Doing research before choosing a university is extremely crucial, and it's valuable to get as much information as possible while you are making this important decision.
That's why we have compiled a list of some of the most commonly asked questions about attending WGU to help you get factual information about the university and the programs we offer. You can also always chat with our team to get more answers to your specific questions, ensuring that WGU is a great fit for your educational goals.
Is Western Governors University legitimate?

Yes. Western Governors University is a Western Governors University is accredited by the Northwest Commission on Colleges and Universities (NWCCU). This is a regional accreditation, which is the same accreditation as both state and private universities. This accreditation ensures that the programs at WGU are legitimate, valued, and respected. Your WGU diploma demonstrates you have completed a degree that accurately trains you for your career. 
Is WGU respected?
Absolutely. Graduates from WGU work for major companies such as Goldman Sachs, Apple, Oracle, Cedar Sinai— they work in a variety of industries such as government organizations, non-profits, schools, and other top businesses. Online degrees are rising in credibility among employers, and 97% of employers say they would hire another WGU graduate according to a 2019 Harris Poll. WGU is regularly recognized by industry luminaries in business, information technology, teaching, and health profession as a leading institute for education that develops top performing graduates. 
Is WGU a diploma mill?
No. WGU is a regionally accredited institution, with the same accreditation as traditional universities. WGU is also a non-profit university, which can help you feel confident that our focus is on your education, not toward a corporate bottom line. Top awards, surveys, scholarships, and federal aid also all indicate that WGU is a legitimate institution, not a diploma mill.
Is WGU a Mormon school?

There is no religious or institutional affiliation associated with WGU. While headquartered in Utah which is well-known for a strong religious culture, WGU is an online university available in every state. WGU also has state affiliations in Indiana, Missouri, Nevada, North Carolina, Ohio, Tennessee, Texas, and Washington. WGU places high value on equity and diversity and they don't cater to any particular group or segment — one of the missions of WGU is to make education available and attainable for everyone.
Does WGU have GPA?
WGU students do not get letter-grades or a GPA as part of their degree program. Instead students either pass or do not pass a course. If a student doesn't pass a course, they are able to re-enroll and try to pass the course again. A student passes a course by passing the final assessment with a grade equivalent of B or better or 3.00 grade points on a 4.00 scale.