Do you know about Academic Services at WGU?
The resources that WGU students work with most frequently are their Program Mentors and Instructors. The Academic Services department is the "next-door neighbor" to Mentoring and consists of many teams that assist students and guide them on their path to academic, placement, and professional success.
Here are six things to know about the Academic Services department and what it can do for you!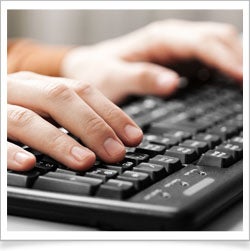 When most students hear the term "student services," they think of the office (1-877-435-7948) that is open extended hours (Monday-Friday 6 a.m.-10 p.m., MT; Saturday-Sunday 7 a.m.-7 p.m., MT) and can answer virtually any question that a student or staff member throws at them. However, "student services" is also a term sometimes used interchangeably with the entire Academic Services department, which is made up of a number of diverse teams (including the above mentioned Student Services office), all dedicated to helping students on their journey here at WGU.


After a student officially enrolls at WGU, three Academic Services teams kick into gear. Transcript Evaluation and the Records teams ensure incoming students receive the most transfer credit possible for prior academic work and then begin compiling the student's WGU academic history. The Orientation team assists students as they begin their first official term at WGU, providing individual support and guidance along with the skills and information needed to be successful independent learners at WGU.


Need some ideas on time management or helpful study strategies? The Student Success Center has a variety of online resources and provides one-on-one assistance to empower students to develop skills essential for success. Topics that the Student Success Specialists work with students on include: stress management, test anxiety and test-taking skills, goal setting, motivation, basic computer skills, life balance, study strategies, and learning styles.


Two Academic Services teams continue to work with WGU students even after they've graduated. However, that doesn't mean you need to wait until graduation to benefit from those resources! The Career & Professional Development Center and Alumni Relations have opportunities and resources for you to utilize as early as your first term. The Career & Professional Development Center can help you explore career paths, develop a career plan, and assist with job searching strategies, while Alumni Relations offers opportunities to connect and network with other WGU students and graduates.


If you're in the Health Information Management or Nursing pre-licensure programs, or in the Teachers College, you will at some point work with the Field Placement team. The Field Placement team helps secure placements for students in those programs to complete their practicum experiences.


You might work with the remaining Academic Services teams at some point in your WGU career as well. Learning Resources assists students when they have difficulties accessing a resource. Student Conduct maintains the safety and integrity of the WGU community and programs through fair and consistent administration of the code of conduct. ADA Support provides educational access through support, resources, advocacy, collaboration, and academic accommodations for qualified learners with disabilities accepted to the university. And the Term Break and Withdrawal Recovery teams help keep students progressing toward their goal of graduation.
Be sure to check out the variety of resources that the Academic Services department offers via the hyperlinks above. We look forward to working with you on your path to graduation and beyond!