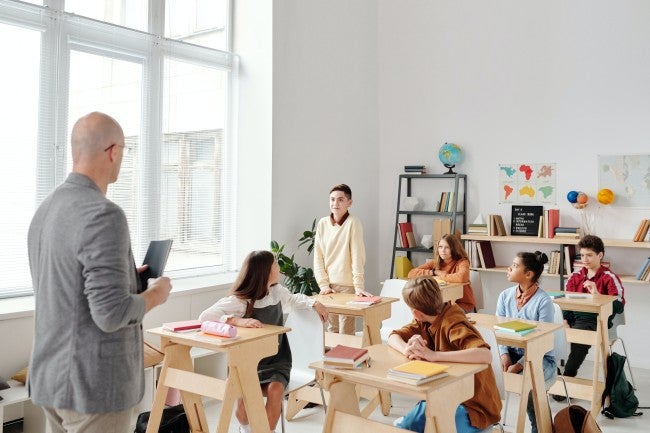 Elementary education sets the foundation for a child's formal education and pathways in life. Focusing on grades K–5 with students aged 5–11, it's a pivotal time that introduces the broad range of knowledge, skills, and behavioral adjustment students need for success in secondary school—and beyond.
Do you enjoy working with children and helping them navigate the world? Would you like to help shape our country's workforce and make a real impact on its people and their contributions? Then a career as an elementary school teacher may just be your calling.
This guide covers what education or licensure you'll need to get started, what some of the most popular roles are within elementary education today, and what you can expect to be paid for doing something that most find incredibly rewarding.
Elementary education degrees.
Your first step towards a new career as an elementary school teacher is admission to a teaching education degree program. All schools require at least a bachelor's degree in elementary education (ELED), and this elementary degree will prepare you to educate and care for a diverse group of young learners.
In addition to discovering how to run your own classroom as a school teacher, capture the attention of students, and create a safe and fun place for learning, your ELED degree will typically cover:
Psychology and development
Visual and performing arts
Most elementary education programs also prepare you for elementary school teacher licensure, which is necessary to work as a K–5 teacher. Each state has its own licensure requirements, but often include:
Completion of a bachelor's degree program.
Submission of transcripts.
Completion and clearance of a background check.
Passing of state-mandated entrance exams and skills tests.
An exam many states have adopted is the Praxis, which measures the academic skills and subject-specific knowledge needed for teaching elementary school. Again, depending on your program, your elementary education degree should prepare you to take and pass this exam.
If you're looking to accelerate your path to an ELED degree or plan to work while attending school, then you should consider earning it online. There are many respected online programs that are fully accredited and offer a flexible coursework plan.
For example, WGU offers teaching degrees online that are recognized in all 50 states. In addition to offering a Bachelor of Arts and Master of Arts in Elementary Education, our Teachers College has a master's in English language learning (ELL) for PreK–12 and a dual certification program where you can earn a bachelor's in both special education and elementary education simultaneously. This can save you a tremendous amount of time and money.
Other benefits of earning your teaching degree online include:
Completing coursework when and where you have time.
Accessing your learning resources and materials at home.
Being able to set or accelerate your pace.
Note: If you think going back to school will be too expensive, WGU also has numerous need-based scholarships and affordable flat-rate tuition with most programs under $8,000 a year.
Student teaching is an integral part of earning your ELED degree and becoming an elementary school teacher. Essentially an unpaid internship, you'll work at a nearby school under the supervision of a master teacher from the school and a supervisor from your university.
Typically, you'll start by shadowing your assigned teacher in their classroom for a week, and then take on more responsibility over the course of three to five months. Eventually, you'll assume most or all of the teaching duties, including lesson planning, actual teaching, assessment, grading, and class management.
This program not only gives you firsthand experience as to what it will be like to be an elementary school teacher, but it also proves that you've gained all of the skills and know-how needed to complete your degree and meet your licensure requirements.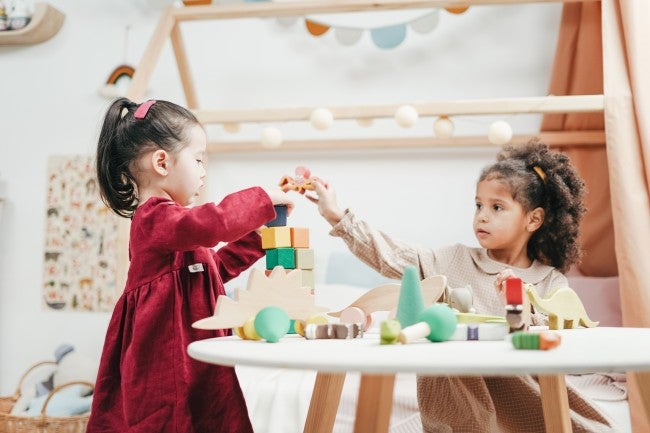 What kinds of jobs are there in elementary education?
An elementary education degree can lead to many positions both within and outside of teaching. Here are some of the most popular jobs, along with any additional training or certifications that you'll need to get them.
Elementary school teachers can be assigned to classes in kindergarten through the fifth grade. They instruct their young students in core subjects, such as math and reading. They also help them develop critical social skills and behavioral control for success in middle school and beyond.
To work as an elementary teacher, you may need only a bachelor's degree. However, many ELED educators have their master's degree so they can be more effective in their roles, work in more desirable school districts, and earn a higher wage.
Special education teacher.
Special education teachers work with students who have physical, emotional, mental, or learning disabilities. For children with mild to moderate disabilities, they teach them various subjects by adapting general elementary education lessons. And for students with severe disabilities, they teach them more basic skills.
Special education teachers wishing to work with K–5 students will need at least a bachelor's degree in ELED and then either a state-specific special education certification or an additional advanced degree in special education.
As with general elementary school teachers, those with graduate degrees have greater job opportunities and security. You'll also need to complete your student teaching program and gain licensure to become employed.
Elementary school principal.
If you'd like to affect more children and take on additional responsibility, you could become a principal.
Elementary school principals oversee all daily school activities and operations. Their top priority is to provide a safe and productive learning environment for students. This includes implementing standards and programs set by the school district, state, and federal regulations.
And they manage school staff, including teachers—ensuring they have the resources and equipment they need to meet the school's goals.
Most elementary school principals have at least five years of ELED teaching experience and a master's degree in educational leadership or administration. You'll also need to get licensed in school administration. However, your master's degree should prepare you to pass any related state exam or requirements.
Professor of elementary education.
Another path you can take with your elementary education degree is to become a postsecondary professor instructing other aspiring ELED teachers. Typically, you'll need a Ph.D. to get a job at a four-year university. However, you can sometimes start teaching at a community college with just your graduate degree and work experience as an elementary school teacher.  
Becoming a superintendent is the next step up after working as an elementary school principal. You'll need your master's degree and several years of administration experience. And depending on where you live and work, you may need to complete a state-certified superintendent program.
A superintendent leads and oversees all of the schools in a given school district. Not only are they entrusted to bring the school board's vision to life, but they're ultimately responsible for ensuring that all students in their district receive a solid education.
As a superintendent, you'll make important decisions regarding your schools' staffing, facilities, programs, and budget. It's a high-pressure position that is compensated well and requires a lot of hours on the job.
What is the job outlook for elementary education?
According to the Bureau of Labor Statistics (BLS), the number of students enrolling in public elementary schools is expected to steadily increase over the next decade, and the number of classes needed to accommodate these students should rise as well. Thus, there will be a growing demand for qualified educators to teach grades K–5.
Elementary school growth will additionally raise the demand for special education teachers, principals, and superintendents at the same or similar rate. The job outlook for postsecondary teachers, however, is expected to grow at double the rate of other elementary education occupations due to soaring college attendance levels.
What is the salary in elementary education?
When looking at an elementary school teacher salary versus their administration counterparts, it's important to note that teachers typically work just 9 to 10 months per year. However, principals and superintendents work all 12 months. College professors also average just 9 to 10 months of work per year, but many do research and other assignments in their "time off."
Here are the median annual salaries for elementary education jobs as currently reported by the BLS:
Elementary school teacher: $59,420
Special education teacher (K–12): $61,030
Elementary school principal: $96,400
Professor of elementary education: $65,510
Of course, across these professions, how much you get paid depends on the level of your education, extent of your experience, and cost of living where you work. It really depends on the area and opportunity. For example, some public schools pay more than private schools, and vice versa.
Regardless of where you end up working, earning a degree in elementary education can open a lot of doors. It's a sector with steady, reliable growth and exceptional personal and monetary rewards.