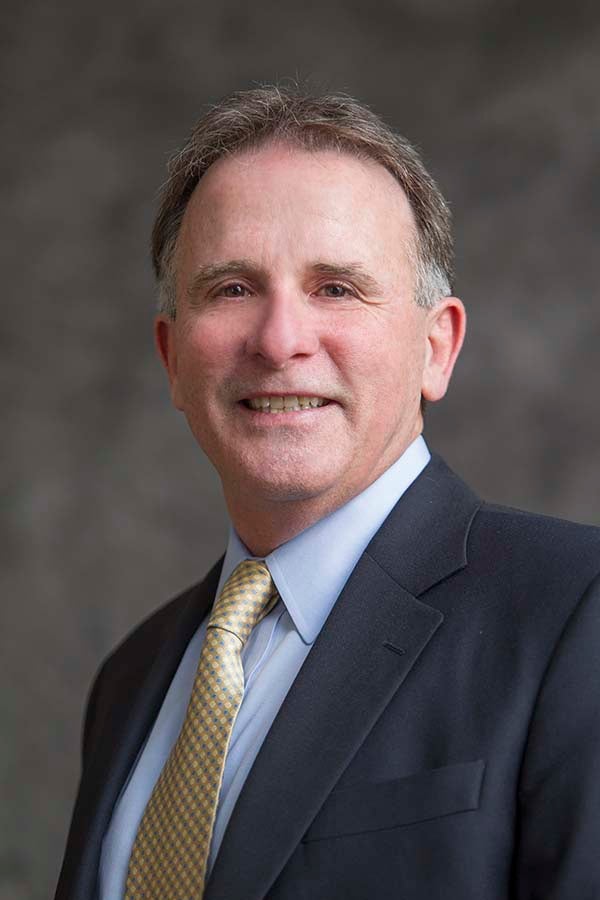 Bob Collins, Vice President of Financial Aid at WGU.
Financial Literacy Month was established to encourage everyone to learn more and take more responsibility for the their finances, and for many, responsibly borrowing for college can be a daunting task. 
Those interested in pursuing higher education – but are not sure if they can afford it or how to begin the process – should use Financial Literacy Month to create a plan that allows them to earn a degree while accruing as little debt as possible. What is Step 1 of the plan? Completing the Free Application for Federal Student Aid, better known as FAFSA. 
As the VP of Financial Aid for Western Governors University (WGU), my team receives countless questions from prospective students about FAFSA. To support prospective students during Financial Literacy Month, we have compiled a list of answers to the most common FAFSA-related questions – a worthwhile read for both prospective first-generation college students and adult learners returning to college after a long hiatus. 
1. Why should I fill out the FAFSA? 

The Free Application for Federal Student Aid (FAFSA) determines your eligibility for federal student aid programs including grants, loans, and work-study. The FAFSA may also be used to determine eligibility for other non-federal aid, such as institutional aid and state grants. 
2. When do I need to complete the FAFSA? 
To be considered for federal student aid for the 2019-2020 award year (which goes from July 1, 2019 to June 30, 2020), you can complete a FAFSA between October 1, 2018 and June 30, 2020. However, you should complete the FAFSA as early as possible to ensure that you don't miss state and institutional deadlines or miss out on limited first-come-first-served funding. At WGU, students must complete the FAFSA as early as possible prior to the start of their first term to allow time for processing. 
3. What information and documentation to I need to have ready when I sit down to complete the FAFSA? 
To complete the FAFSA you will need:  
a Federal Student Aid (FSA) ID (create one at https://fsaid.ed.gov/),  
your Social Security Number (or Alien Registration Number if you are not a U.S. citizen),  
your federal income tax returns, W-2s, and other records of money earned (for the 2019-2020 FAFSA you will need this information from 2017) – note: you may be able to transfer your federal tax return information into your FAFSA using the IRS Data Retrieval Tool, and  
if applicable, bank statements, records of investments, and/or records of untaxed income. 
If you are a dependent student, you will also need most of the information above for your parent(s). 
4. My parents don't claim me on their taxes, so why is the FAFSA saying that I'm a dependent student? 
Dependency status for federal student aid purposes is not the same as dependency status for federal income tax purposes. Undergraduate students who are under age 24 as of December 31 of the award year (for the 19-20 FAFSA that means you were born on or after January 1, 1996) are considered to be dependent for federal student aid purposes unless they are married, have dependents other than a spouse, are an orphan, are a veteran or active duty member of the U.S. Armed Forces, or satisfy other very limited criteria. Visit https://studentaid.ed.gov/sa/fafsa/filling-out/dependency for more information about FAFSA dependency status. 
5. Why do I need to fill out the FAFSA again? 
Your eligibility for financial aid can differ from year to year, so you will likely be required to complete a new FAFSA each year. You should fill out the FAFSA as soon as possible on or after October 1, at https://studentaid.gov/h/apply-for-aid/fafsa. WGU students can also check their student portal to find out whether they have pending FAFSA requirements. 
6. How do I make a correction to my FAFSA? 
The easiest way to make a FAFSA correction is to log in as a returning user at https://studentaid.gov/h/apply-for-aid/fafsa. On the "My FAFSA" page ensure that you are in the correct award year tab and click "Make FAFSA Corrections." Once you have made the necessary changes, be sure to sign and submit the corrected FAFSA using your FSA ID. If you are a dependent student, and you changed any parent information, your parent will also need to sign using their FSA ID. If you submit a correction online, it will likely be processed within three to five days. 
Note: if you haven't received specific instructions from your institution to make a FAFSA correction, consider contacting the Office of Financial Aid prior to making any changes to avoid any unnecessary issues. 
7. When do I find out how much money I will receive? 
After submitting your FAFSA, you will receive a Student Aid Report (SAR), which is a summary of the FAFSA data you submitted. The SAR should contain your maximum eligibility for the Federal Pell Grant and the Federal Direct Loans. Remember that your actual eligibility will be determined by your institution's Financial Aid Office, and the amount(s) on your SAR may be limited by a number of factors, including prior aid usage and enrollment status. 
In the 2018-2019 school year, more than 2.1 million Americans completed the FAFSA. If you are planning to attend college and need help paying for it, be sure to complete the application process as soon as possible.  
Bob Collins has more than 35 years of experience in student aid administration. Collins has served as Vice President of Financial Aid at WGU since 2012, and continues to be active in the state, regional, and national professional associations. He is a member of the Higher Education Committee of 50 as a national thought leader on higher education policy and has been a member of several technical review panels for the National Center for Education Statistics.