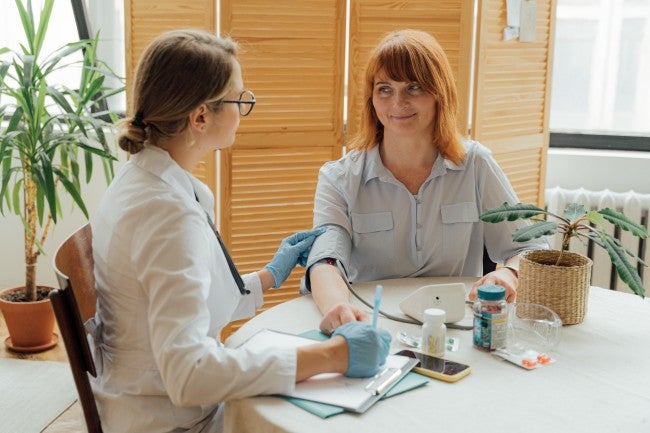 Nurse practitioners are considered Advanced Practice Registered Nurses, or APRNs, and they play a crucial role in healthcare settings. These advanced RNs have additional educational and certification requirements that give them important training and credentials, allowing them to be prepared for the additional job responsibilities they have. NPs have a much broader scope of practice than RNs—and in many states, nurse practitioners are allowed to fully practice on the same level as physicians. While they are not doctors, many states allow them  to perform the same duties and have the same or similar responsibilities.
Family nurse practitioners may execute the same role as a primary care physician, clinical team leader, and patient educator. They are sometimes called primary care nurse practitioners for this exact reason. Often, the terms "family nurse practitioner" and "primary care nurse practitioner" are used interchangeably. This diverse role and scope means that FNPs have many opportunities to serve patients and help improve healthcare.
Learn more about the scope of practice for family nurse practitioners, depending on the state where you are working. 
What are the primary functions of a family nurse practitioner?
In a healthcare setting, an FNP may work independently or may work under physician supervision. It depends on the state where an FNP is licensed—different states have unique rules when it comes to the scope of practice for an FNP. Whether independently or under supervision, an FNP has many important responsibilities, including: 
Performing physical exams and routine checkups

Diagnosing health problems

Treating patients

Developing care plans

Prescribing medications

Consulting with other medical professionals

Ordering and performing diagnostic tests

Educating patients on health 

Performing or assisting with minor procedures

Overseeing patient care

Maintaining patient records

Making referrals to specialists as needed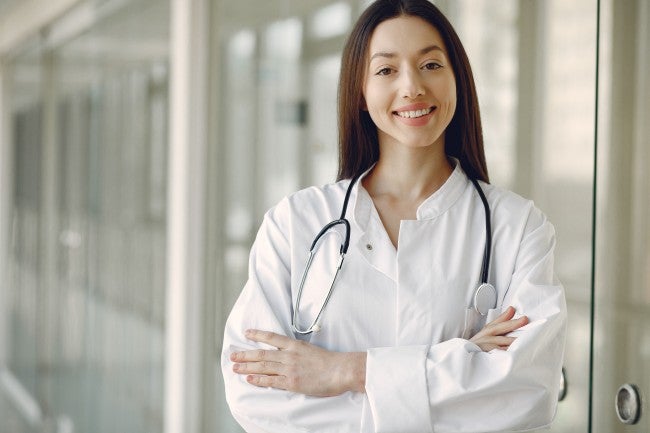 Independent practice laws for nurse practitioners.
All nurse practitioners are subject to specific laws concerning their scope of practice. Before you become a nurse practitioner, it's important to understand the scope of your practice for the state where you live. This can help guide your decision on determining if a nurse practitioner role is right for you. 
Full practice states.
In states that allow NPs full practice rights, nurse practitioners of any specialty can evaluate patients, diagnose them, order and interpret diagnostic tests, initiate and continue treatments, prescribe medicine, and more. All of this happens under the license authority of that state's board of nursing. There are many states that have full practice rights for nurse practitioners, and they are:
Alaska

Arizona

Colorado

Connecticut

Hawaii

Idaho

Iowa

Maine

Maryland

Minnesota

Montana 

Nebraska

Nevada

New Hampshire

New Mexico

North Dakota

Oregon

Rhode Island

South Dakota

Vermont

Washington

Wyoming
Reduced practice states.
Reduced practice states don't allow nurse practitioners to have full independent practice in all areas. These states require a collaborative agreement from another health provider in order for the NP to provide patient care or it may limit the setting of one or multiple elements of NP practice. There are a few reduced practice states for nurse practitioners, and they are:
Arkansas

Alabama

Delaware

Illinois

Indiana

Kansas

Kentucky

Louisiana

Mississippi

New Jersey

New York

Ohio

Pennsylvania

Utah

West Virginia

Wisconsin
Restricted practice states.
In restricted practice states, nurse practitioners are required to have supervision, delegation, or team management by another health provider in order to practice patient care. Restricted practice states are:
California

Florida

Georgia

Massachusetts

Michigan

Missouri

North Carolina

Oklahoma

South Carolina

Tennessee 

Texas

Virginia
Can family nurse practitioners specialize?
Family nurse practitioners are licensed, and there can be additional certifications that family nurse practitioners can obtain to specialize even further. Family nurse practitioners need an MSN and NP license in order to practice, but it's important to know about other subspecialty certification options. Some popular choices are specializing in cardiology, dermatology, or oncology. 
Nurse practitioners can choose other specialties, such as behavioral health, adult gerontology, acute care, and more. But for many nurse practitioners, picking the more general specialty of family practice is a great option. This means they are able to treat all ages and all different kinds of patients. They can specialize in a field they prefer, instead of having to focus on an age group. 
If you find the idea of being a nurse practitioner interesting, take the next step and get started in WGU's MSN-FNP program today.