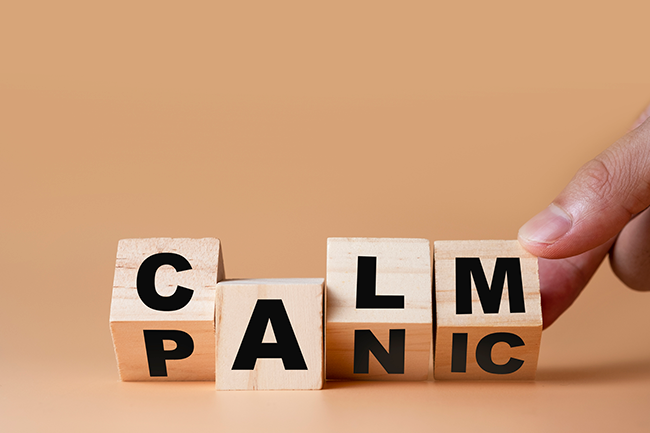 Returning to school as an adult learner can be a daunting endeavor. Fear of education is particularly understandable when you are managing adult responsibilities like raising a family and paying a mortgage. You may also be managing some baggage from past educational experiences. However, it's important to recognize these fears are common, and you are not alone. In fact, many prospective students have shared your worries and have gone on to conquer them.
Robert Bice is one such person. He was a middle school science teacher when he attended a conference and met a Western Governors University (WGU) program specialist. Logistically, completing a master's degree in Science Education (Secondary Chemistry) at WGU seemed difficult, since Robert and his wife were raising young children and he was teaching and coaching soccer for extra income. Nevertheless, he persisted and earned the degree within a year.
Bice is one of many WGU graduates who overcame their educational fears and succeeded. Let's have a look at some of the most common concerns adult learners have and how WGU works to address them.
1. Fear of Writing Papers
Writing papers repeatedly comes up as a concern for many adult learners. ""I'm not a good writer,"" they say, with their 12-page term paper from high school still haunting them. It's a common concern, but fortunately, there are many resources at WGU to help a student who isn't confident about their writing skills achieve success.
Each course provides a detailed rubric with a template for the required papers that explains exactly what is expected of the paper. WGU is a competency-based learning program, so it's good to remember your teachers are not looking for Shakespeare but for a solid grasp of concepts.
If you are missing something to demonstrate competency, the professor will ask you to make revisions. Rather than start all over, you will most likely just need to make changes and resubmit.
If you are struggling with writing, WGU offers tutoring through the Writing Center. Built into your course material is a tutoring link where you can submit your writing for some additional help from a writing tutor.
There are plenty of online resources that WGU can point you toward, as well as other tools, such as editors, citation generators, and grammar checkers, to help with your writing.
You may not feel confident in your writing skills at first, but with enough direction, support, and tools, you may just surprise yourself by the end of your degree program.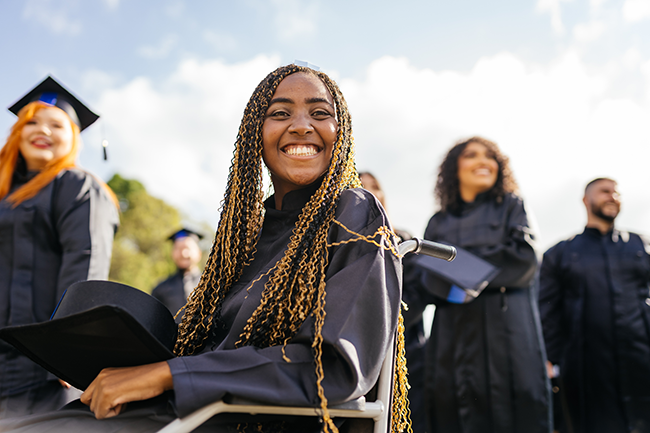 2. Fear of Balancing Life with School
As Robert Bice's experience demonstrates, it is possible to find the right balance between life and school. That may mean making sacrifices, though. Bice had to give up on soccer coaching and spent four days a week at a coffee shop hitting the books when he began school in May. He finished his program by the end of October, and by December, Bice had paid off the small loan he'd taken out to pay for school from the raise he earned at work for having the master's degree!
For Bice, finding that balance between his studies and his family and work responsibilities meant coordinating closely with two people. The first was his wife, who cared for their children while he studied. "She knew I was on the fast track," Bice said. "She was there to make regular calls and help me make it happen."
The other was his WGU mentor. As with all WGU students, Bice's mentor was there to keep him on track, to be a sounding board and a cheerleader. Working together, Bice and his mentor found ways to make the program work for him and fit into his life. "I would say my WGU mentor was the biggest resource," Bice said. "He was the most helpful during my time there."
3. Fear of Losing Motivation
For adult learners, the motivation to start a college program, do the classwork, and complete a degree has to come from within. Finding and maintaining that motivation can be a real concern. This may be especially true for students in remote education, who do not have the traditional classroom structure to support them.
Don't despair. All educational programs at WGU are designed to provide students with support systems both within and outside their classes. Your instructors provide you with personalized instruction and support in your courses. Your faculty mentor assesses your strengths and helps you establish a personalized study plan. They also provide information on programs, policies, and procedures and offer guidance in your weekly meetings from enrollment through graduation. And there are ample opportunities to connect with your classmates and colleagues in your classes and through social media.
Here are some other suggestions to help you stay motivated:
Find a student support group, or start one yourself.
Incorporate regular breaks while you study; for example, work for 45 minutes, then take a break for 15 minutes before returning to study.
Try making a habit of doing schoolwork; for example, complete at least one hour of schoolwork a day.
Use a visual progress tracker, such as a chart, and fill it in when you complete a class.
Download the WGU app to use your "scrolling" time to review course information.
Fear of education is entirely normal and understandable, particularly for adult learners. Just remember that it's never as bad as you think it will be. There are many resources from WGU instructors, mentors, and fellow students to help you overcome your fears and achieve your educational goals. As Franklin D. Roosevelt said, "We have nothing to fear but fear itself."