WGU Math Education graduate finds success in her run for life.
Brenda Bouldin is quite familiar with what it means to fight for something. As a former emergency medical technician (EMT), she helped people fight for their lives. And her husband,  fights for freedom every day, as a full-time civilian firefighter based in Afghanistan—except for the 35 days a year he's at home in Seneca, South Carolina with Brenda and their 6-year-old son.
These experiences, says Bouldin, prepared her for own personal battle with obesity. She was able to shed 110 pounds of her body weight, while also juggling full-time work as a Title1 fourth grade teacher, managing a family and obtaining a masters degree in math at WGU.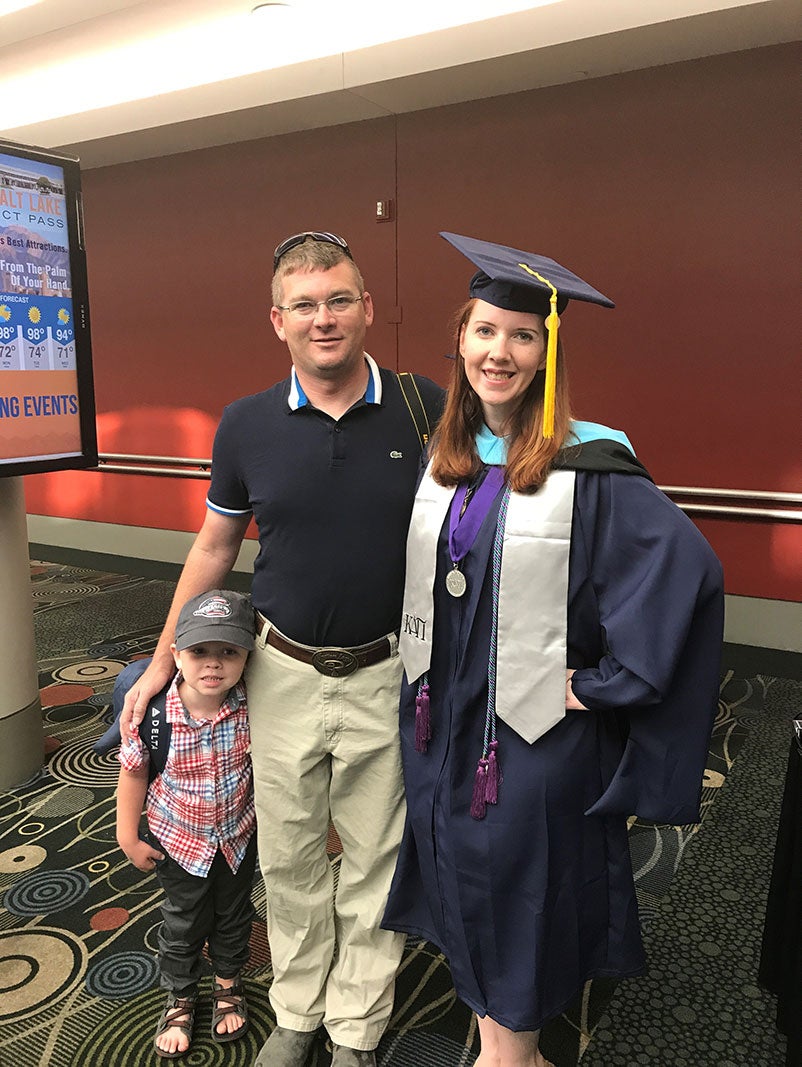 "My health was a major hindrance to all aspects of my life, and not necessarily in the most obvious ways," recalls Bouldin. "It really killed my confidence, since I was not proud of my health I couldn't keep up with my son and it affected my marriage."
Bouldin said she made some changes when she asked herself how her graduate degree could help her if she didn't have the confidence to use it.
"I knew the cycles that I saw in the world as an EMT – poverty, drugs, needed to stop," she said. "And I wanted to be on the front line as a Title I teacher to be a part of that."
Once Bouldin started to see her success at WGU, she also gained the confidence to tackle her other goals. She became a marathon runner and her husband, 8,000 miles away, helped monitor her progress.
"I didn't want to have to tell my husband I was failing at something that could change our lives," she said. "To be able to tell him I was succeeding was critical."
Support for the distance.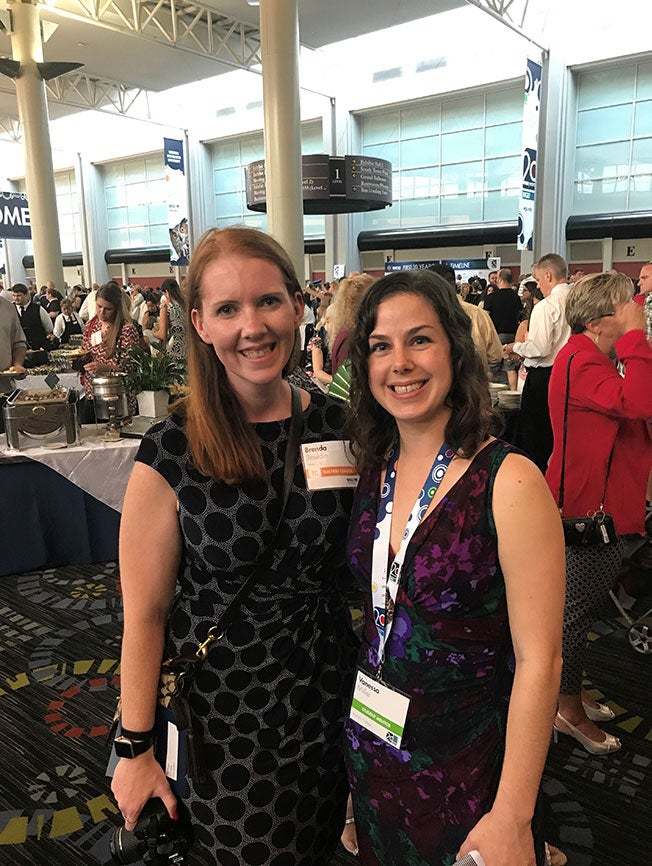 Bouldin said prioritizing who she spent time with was also an important part in establishing her support system.
"They knew what I was doing and that the time I had to sacrifice wasn't permanent," she said. "There were definitely some people who couldn't understand what I was doing at the time, but that was for the best because the people who stuck around were the people who were just as passionate about my success as me and my family were."
Bouldin also credits Vanessa Miller, her personal WGU mentor, as an important part of her support system.
"Looking back I would say that Brenda's main driving force was her strength of character," said Miller. "She never created excuses for herself not to achieve her goals, even when circumstances may have called for it. Her excellent time management, her ability to balance her time and priorities, really helped her."  
Bouldin's balancing act included healthy snacking, and being able to take her WGU videos and eBooks with her to the treadmill.
"Even when I was traveling for one of my half marathon races, I was able to take my learning with me and remain active while completing my OTP goals," she recalls.
Most importantly though, Bouldin says, identifying her goals from the start of her program gave her a "finish line" to focus on. She compared getting her degree to running her first half marathon.
"You can't see the finish line when you take the first step in running a marathon," she said. "And that's how it is when you start a master's degree. It's hard and many times I wanted to quit the race. But I kept reminding myself, 'I'm not done yet, there's a finish line with a reward at the end.'"
For Bouldin, the finish line was for her son and family and what the degree meant to the future of her family.
"It's a better life for my son, I'm a financial partner with my husband and I'm a better teacher," she says. "That's the biggest thing when you're fighting health challenges, working on a degree and juggling everything; keep your eye on where it leads."