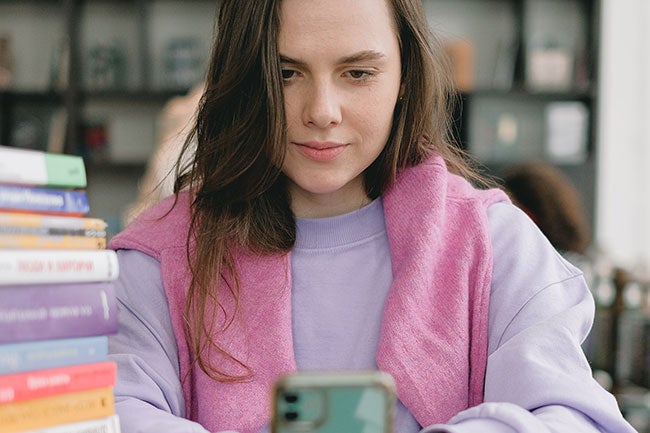 Today, there are more online courses offered than ever before. Traditional in-person colleges, once the gold standard, are no longer the only schools to produce graduates who go on to work for some of the world's most impressive and lucrative companies. As more and more people work and study remotely, many are realizing that online college programs can be an ideal option for starting or improving their careers. 
The benefits of going to college online include completing coursework around your busy lifestyle, more autonomy, less pressure, no travel time, and lower costs. But which online college is right for you? Not all online education is created equal, so it's important to do your research before making a decision. Important questions to ask include, "Do they have a program for the area of study I'm interested in? What's the tuition model? Is the school accredited? Do students find jobs after graduation?" You should also be sure to check the College Scorecard website to help you view the many options. Use this tool as a compass to assess which school meets all of your needs, from areas of study, cost, and graduation rates to salary outlook, employment rate, and levels of post-graduation debt.
How to Use College Scorecard
College Scorecard is an online platform created by the U.S. Department of Education for Americans to compare the cost and value data of higher education institutions. Since it's a government program, you can use this source knowing that the information is non-biased and well researched. The site includes data from five important areas:  
Cost 

Graduation rate 

Employment rate 

Average amount borrowed 

Loan default rate 

Public universities are required to submit this data in order to receive government funding, so you can also always count on College Scorecard data to be accurate and up- to- date. (H3) Steps on How to Use the College Scorecard Website 
College Scorecard's website is very user friendly. There are a few ways you can use the search function, depending on where you are in your college search. Follow this step-by-step guide to get the most out of this tool.
STEP 1: Visit http://collegescorecard.ed.gov.
STEP 2: Use the tabs above the search bar on the homepage to indicate your type of search—school, field of study, or "show me options."
STEP 3: Click on the college profile of your choosing to see more information.
STEP 4: On the college profile you will find the following information:
Geographical location 
Number of student body 

Organization type (e.g., private non-profit) 

Length of programs (e.g., four-year) 

Graduation rate 

Average annual cost 

Median earnings (post-graduation) 

Fields of study 

Financial aid and average debt acquired 

Acceptance rate 

Test scores 

STEP 5: Use the information provided to assess whether the college would be a good fit for you based on your needs.
Why Use College Scorecard?
Using the College Scorecard website is a crucial step in choosing a college because it includes a good portion of the necessary details to make an informed decision. Here are some of the major benefits you get by using College Scorecard in your college search:
College Scorecard leaves no stone unturned. With more than 5,600 results in the database, you can be confident that you're not missing out any potential options. You can even apply filters according to your preferences so that you see only results that are suitable for you.
Once you select the school you want to learn more about, you have a variety of tools to get a better idea of whether it's the right choice for you. One of the tabs shows graduates' earning potential. This section includes a lot of important College Scorecard data that should inform your decision, such as median salary compared to the median graduate salaries of two- and four-year schools nationwide, so you know how it measures up. You'll also learn what percentage of graduates of a particular school earn more than professionals who hold only a high school diploma. Lastly, you can see how much graduates earn in your specific field of study. 
One of College Scorecard's most useful tools is the college comparison function. You can add two or more schools to compare important factors. But it doesn't stop there—this online tool gives you a granular look at the differences between the schools you're considering. You can expect College Scorecard rankings in areas such as: 
Full-time enrollment rate 

School information (program length, non-profit or for-profit, campus location, and size of student body) 

Socioeconomic diversity 

Race (Apply filters, including American- Indian, Asian, Black, Hispanic, Pacific Island, non-resident, two or more races, or white to see a percentages of the population) 

Average annual cost 

Cost by family income (depending on government grant aid, students in your income bracket may pay a different rate than the overall average costs.) 

Graduation rate 

Percentage of students who return after their first year 

Outcomes eight years after attending 

Percentage of students receiving federal loans 

Median total debt after graduation 

Typical monthly loan payment (based on a standard 10-year payment plan) 

Repayment rate (Apply filters including making progress, not making progress, deferment, paid in full, forbearance, defaulted, delinquent, and discharged) 

Median earnings 

Percentage earning more than a high school graduate 

Test scores of students accepted (including SAT Reading, SAT Math, and ACT) 

Acceptance rate 

Income based on fields of study 

Financial Aid and Debt Information
Higher education is a major investment, so it's important to know your options for reducing the financial burden. College Scorecard offers information regarding how many students received federal loans, median total debt after graduation, typical monthly loan payment, and repayment rate. These are important data points to take note of because if the total debt or monthly payment rate seems unreasonably high or out of your price range, it could play a major role in your decision.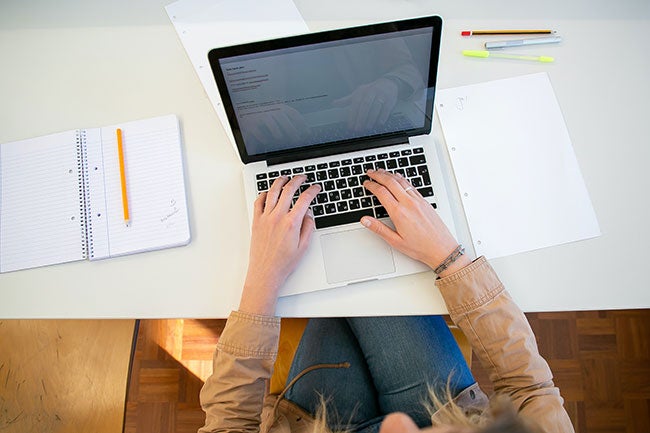 Finding the Best and Most Affordable Online College 
College Scorecard is a reliable tool because college students can rest assured the data provided is accurate, transparent, and recent. Choosing a higher-education institution can be intimidating due to the sizable financial and time commitment it entails. College Scorecard's filters address nearly every important detail you should consider in the decision-making process. Some College Scorecard data points are more important than others. The graduation rate, for example, is an important thing to look at because this number speaks to how well the school enables students to complete their program. The annual cost is another crucial data point, especially if finding an affordable online college is one of your main priorities. Higher education is one of the biggest investments you can make in yourself, but that doesn't mean you have to break the bank in order to get a great education. Lastly, make sure to take note of the median earnings that the school reports. Make sure that this number is within a range that aligns with your personal and professional goals, but also keep in mind that there's plenty of potential to earn even more.
Getting a higher education offers numerous benefits, including long-term financial security, job options and stability, career satisfaction, and even success outside of the workplace. Having a college degree can lead to a new level of freedom and autonomy for graduates. It opens new doors and provides opportunities for career fulfillment. With many careers requiring some level of higher education, a college degree can give you the foundation you need to carve out your role in the workforce.
If you're ready to start your college search with College Scorecard, make sure to take a look at WGU. Especially when using the college compare tool, you'll notice that WGU has some of the most competitive tuition rates, highest graduation rates, best salaries, and lowest rates of debt following graduation, which are all important factors in anyone's college decision. 
WGU has a plethora of degree programs in teaching, healthcare, information technology, and business. Learn more about WGU's degree programs to find the one that meets your needs.
Frequently Asked Questions
How much does online college cost?
Online college tuition ranges considerably. On average, online college tuition lands above $10,000 per year, but at WGU you can expect to pay $5,000 to $7,000 per year for tuition.
How does online college work?
Online college offers ultimate flexibility for students. You can complete coursework on your own time and from the comfort of your own home. Even exams can be taken at home once you feel that you've mastered the material. This means you can hold a part- or full-time job, take care of your family, and earn your degree at a pace that works for you.
How do I apply for online college?
When you've decided on the right college for you, you can easily apply on the school's website. Most applications require that you pay a fee. However, some colleges offer waivers for application fees.