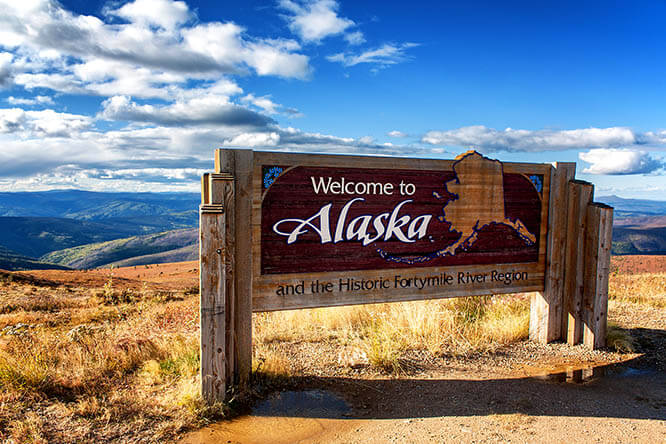 The Alaskan education system suffered a blow in July when the University of Alaska's Board of Regents declared a financial emergency after a substantial cut in its funding. According to the Washington Post, the University of Alaska system could lose roughly $70 million from the state budget over the next three years, in order to stem the mounting fiscal crisis. A prior proposal called for even steeper cuts, and at one point the university was bracing to layoff at least 1,300 faculty and staff members and close some of its campuses, leaving many of Alaska's 26,600 university-level students without access to higher education.
While this funding crisis continues to develop, Alaskans have other options available to complete their degrees. According to the National Center for Education Statistics, 15.4 percent of college students took courses exclusively online in 2017—and that number continues to rise.
In the face of the University of Alaska's dire straits, students in Alaska can turn to online programs to help set themselves up for career success.
How higher education benefits Alaskans.
Alaska has a robust and diverse workforce despite its relative remoteness, and young professionals with degrees are well poised to take advantage of Alaska's myriad opportunities. Data USA reports that two of the three most common bachelor's degrees awarded to Alaskans are in nursing and business administration and management—and careers in those industries, according to Zippia, are among the highest-paying in the state.
As it does in the continental United States, earning a degree in Alaska can boost your salary and put you on the path to career success. Statistical Atlas calculates that the median salary of a worker with a high school diploma in Alaska is about $34,200. Earning a bachelor's degree bumps that figure to $53,300, and a graduate degree raises it to $72,500. These statistics reinforce the notion that a college degree is critical to long-term career success in Alaska.
How an online degree can help.
Earning a degree from an online university gives you the flexibility and affordability to further your education and career without having to leave Alaska. With a degree from an accredited program, you'll be able to take advantage of Alaska's job market while learning the skills that can take your career to the next level. Studying at an online university allows you to:
1. Pay less for a quality education.
An online education is often more cost-effective than a traditional campus program. For example, living at home means no costly commute, which will keep your monthly expenses down. Many online schools also offer programs that can help you keep costs down and avoid heavy student loan debts. These programs include:
Tuition reimbursement: Your employer might pay part of your tuition. According to a 2017 Deloitte survey, 36 percent of employers surveyed offered tuition reimbursement, which averaged about $4,000 a year.
Scholarships: In addition to scholarships open to the general student body, there are scholarships specifically offered to online students, such as the Get Educated Online Scholarship Program, which awards $1,000 scholarships to distance learners.
Flat-rate tuition: Some online schools, including Western Governors University (WGU), offer flat-rate tuition. Because you pay the same amount no matter how many classes you take, you get a better value by taking more classes each semester.
College Goal Alaska holds a free FAFSA completion assistance event every year to help prospective students apply for government-funded financial aid.
2. Take control of your schedule.
Flexibility is one of the biggest benefits of an online education, and it's especially important to students living in rural parts of Alaska, according to the Alaska Native Tribal Health Consortium, which calls distance learning "the wave of the future." With just an internet connection, students can attend classes and complete assignments whenever and wherever it's most convenient—while still earning a paycheck and without missing family obligations.
3. Work on your own terms.
Some online schools offer asynchronous courses, which let students complete their work on their own time by providing access to recorded lectures and course materials 24 hours a day, seven days a week. Students who enroll in WGU's competency-based learning model can learn as quickly or as slowly as they'd prefer. Their progress is measured by their mastery of skills, not by a specific timeline. This model gives students the freedom to learn at their own pace.
Online education is ideal for prospective students in Alaska because it's affordable and flexible and because it lets you earn your degree at your own pace. With the post-secondary Alaskan education system facing significant budget cuts, now could be the right time for you to pursue online education.