The governors of two states—Governor Bill Haslam of Tennessee and Governor Jay Nixon of Missouri—both announced in their 2013 state-of-the-state addresses yesterday evening that they intend to create partnerships with WGU and establish WGU Missouri and WGU Tennessee.
In Tennessee, Governor Haslam will present his plans for WGU Tennessee to the State Legislature. Once it has been approved and signed into law, WGU Tennessee will be the new name under which WGU operates and is known by in the state of Tennessee.
In Missouri, Governor Nixon plans to issue an Executive Order creating WGU Missouri, which would then be the new name under which WGU operates and is known by in the state of Missouri.
Both WGU Missouri and WGU Tennessee students will have the same degree programs, mentors, and services they have had at WGU.
The launch of WGU Missouri won't occur until after Governor Nixon has signed his Executive Order, and WGU Tennessee is conditional upon legislative approval. Students in both states will receive more information about these plans in the coming weeks and months. These are exciting developments that follow similar actions by the state leadership in Indiana, Washington, and Texas.
Here's what the governors had to say about WGU in their addresses.
Governor Bill Haslam, Tennessee:
"Only 32 percent of Tennesseans have earned an associate's degree or higher. That's not good enough. Our goal is to move the needle so that Tennessee is on track to raise that number to 55 percent by 2025.
Tonight we begin our 'Drive to 55'—a strategic initiative to have the best-trained workforce in America.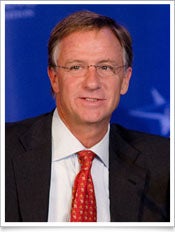 To do that, we must improve affordability and access in higher education. To help us achieve this goal, we're partnering with Western Governors University to establish WGU Tennessee. It is an online, competency-based university that is geared to the 800,000 adult Tennesseans that have some college credit but didn't graduate with an associate or four-year degree. The program is unique because of its competency-based curriculum but also because of an emphasis on mentors who guide those adults through the academic process."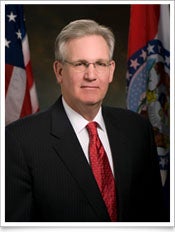 Governor Jay Nixon, Missouri:
"Now, we've made it our mission to help more high school students graduate, go to college, complete their degrees and enter the workforce. That's the traditional path. And I'm glad more students are taking it. But there are nearly 750,000 Missourians who started college but never completed their degrees. They left school, got jobs, started families, moved on with their lives. At this point, some of these folks may feel that going back to college is too expensive, or too hard to juggle with work and raising kids.

I want to change that and help these adult students finish the degrees they started years ago, so they can get better jobs and meet their full earning potential. This year, we'll do more to help these adult students finish their degrees online, from an accredited university that's putting down new roots in Missouri. Let me tell you about its history.
In 1995, 19 governors came together to provide a realistic option to help adult students complete their degrees at an affordable price. They founded Western Governors University, a nonprofit institution that offers bachelor's and master's degrees in four areas Missouri's employers are looking for: business, health care, teacher preparation, and information technology. The point is that with today's technology, we can make it easier than ever for folks to finish their degrees without disrupting their lives, and help them move up the economic ladder.
It's designed to meet the needs of real people with real lives. You can take your tests after work, on weekends or at night, after the kids are asleep. Instead of paying tuition by the credit hour, students can take as much coursework as they want for a flat rate. And how quickly you earn your degree depends on how quickly you master the subject matter.
In the past three years, Indiana Governor Mitch Daniels and the states of Texas and Washington have established WGU in their states. And starting this year, we will begin enrolling students at WGU Missouri.
We'll be helping Missourians who never finished college, who are underemployed and who need degrees to move up, reach their full potential. Now that's a mission we can all get behind."