The capstone project. It's the culmination of a WGU student's hard work throughout the terms of their online degree program. It represents all their program's competencies, rolled into one final demonstration of just how much they've learned.
Capstones showcase our students' best work, and with student permission they are archived for other students, graduates, mentors, and accreditors to view. Frequently, the Capstone Team—which consists of facilitators, evaluators, archivists, and a team manager—comes across capstones that truly represent the best of the best, and members want to honor those students for their superlative work. In 2011, the team kicked off the Capstone Recognition Program for graduate-level capstones worthy of extra celebration.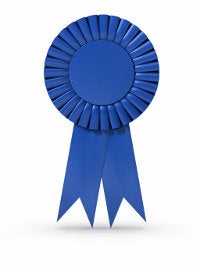 The team has announced its selections for Capstone Excellence for the first half of 2012. Thirteen graduates' projects were chosen for exemplifying one or more dimensions of excellence: conquering challenges, expressing ingenuity, exhibiting mastery, and/or providing synergy.
Current students and alumni can view all archived projects, including the Capstone Excellence recipients, with their current or former WGU portal login.
Projects are nominated for Capstone Excellence by their capstone evaluator and selected by the capstone facilitator in their program or college area. The Capstone Excellence honorees for the first half of 2012 are:
Quinn Kuzmich, MS Information Security Assurance, "Penetration Testing—How I Learned to Stop Worrying and Love the Bomb"
Philip Waters, MS Information Security Assurance, "Forensic Investigation of Digital Devices"
Dustin Rippe, MS Information Security Assurance, "Project to Evaluate Potential Methods of Vulnerability Mitigation in Legacy Systems"
Michael Estela, MA Math Education 5–12, "TWS with Math Website Support" Susan Reagan, MA Math Education 5–9, "TWS: Adding Integers with Pattern Charts"
Jennifer Marie Smith, MA Math Education K–6, "The Effects of an Integrated Mathematics Curriculum in a Grade 4 Classroom"
Victoria Johnson, MA English Language Learning, "Effective Mathematics Instruction for English Language Learners"
Melinda Hazzard (Slawson), MBA Management and Strategy, "Business Growth for Security Solutions Company"
Victor Lopez, MBA Information Technology, "Promoting Innovation for Prioritized Results"
Kyra Reynolds, MS Nursing Leadership Management, "Evaluating Staff Education on Horizontal Violence in the Workplace"
Sharon Rubia, MS Nursing Leadership Management, "Postpartum Hemorrhage: Improving Outcomes"
Meghan Foster, MS Nursing Education, "Nursing Education in Outpatient Anticoagulation Management"
Mary Carney, MS Nursing Education, "How Do Nights Shift Nurses Learn to Cope with Circadian Disruption?"