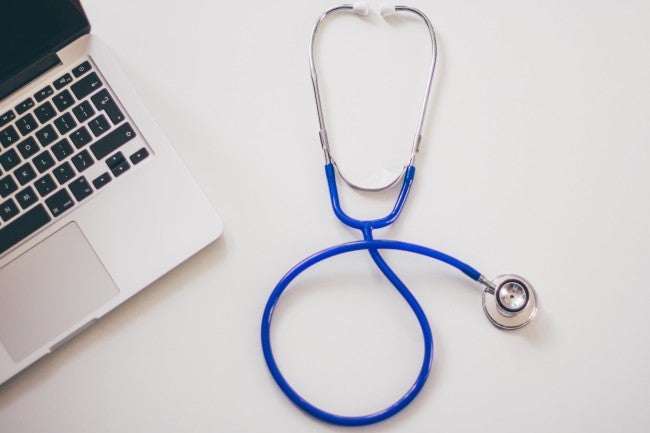 What is health information management?
Many people are passionate about the healthcare system and helping others, but many aren't sure they want to directly work with sick patients. If you aren't sure about a future as a nurse or doctor, a career like health information management could be ideal. It's a perfect fit for those who are passionate about healthcare, but don't necessarily want to be bedside day in and day out. Health information management is often abbreviated to HIM, and is the collection, analysis, storage, and protection of patient health information and medical records. This can happen with paper records, digital records, or a combo of the two. As electronic health records (EHR) continue to grow in popularity, there is a greater need for effective health information management professionals.
What does a health information manager do?
Daily responsibilities for health information management may differ based on where they work. Some HIM professionals may manage an entire facility, while others work for a specific department, while others may work in clinics or for a specific group of physicians. Regardless of where they work, most HIM professionals do many of the following:
Review medical records for completeness, accuracy, and timeliness

Organize and maintain the clinical databases

Track patient outcomes

Assign clinical coding for insurance purposes

Electronically record data with information technology systems

Find new ways to protect patient privacy in health care settings

Manage other staff members in health care information positions

Work with other health care staff to perform analysis of patient data

Report on patient data as part of studies and analysis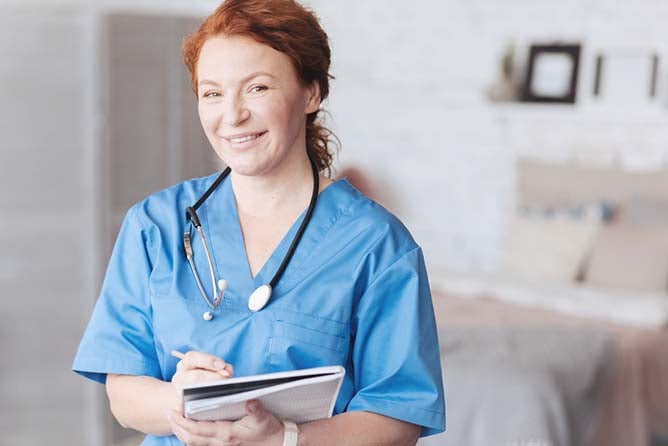 What is the average salary for health information management?
Because management professionals in health care can work in a variety of locations, their salary ranges can vary widely as well. From small private practices to large hospitals, health information managers can expect a salary that directly correlates with the responsibilities that they have, based on the setting where they work. 
Entry-level health information manager salary.
Entry-level health information professionals usually have the job title of health information technicians. Usually you'll have to work your way up from this level to become a manager in health information settings. Health information technicians earn an average salary of $44,000 per year according to the BLS. You can expect salary raises as you grow within this position, get more responsibilities, and work your way up to a management level job.
Average health information manager salary.
Once you've made your way to management in health information, you can expect an annual salary of around $99,000 per year, according to the BLS. The salary for health information managers can vary though, with the lowest 10% earning an annual salary of around $58,000 and the highest 10% earning an annual salary of more than $180,000. This wide variance in salaries is greatly impacted by the size of the organization, as well as the city and state.
How to get into management.
In order to get started in management of health information, you'll have to start with at least a bachelor's degree in health information management, or a similar health field. This will be a crucial first step into becoming a health information manager. This will help you get a position as a health information technician or entry-level manager, and experience or a master's degree may also be needed to help you move further up in the field. Administrative and clinical experience in a healthcare setting can be a great asset to you in this field.
Health information manager skills.
Health information managers need a variety of skills to help them perform well in their job. Having these skills will help you land a job in the first place, and help you qualify for advancement down the line. 
Attention to detail. Health information managers work with the details of a patient's records all the time, and need to be able to notice small elements that impact a patient's health journey.

Leadership. Health information managers are often in charge of other technicians, and need to be able to help them succeed in their positions as well.

Technological skills. Health information managers often use software systems to help them maintain patient records. They need to be able to understand and work with these systems well in order to succeed.

Knowledge of health. When working inside the healthcare industry in any capacity, knowledge of health and the health system is key. Health information managers need to know terminology, processes, and more in order to do their jobs well.
If you dream of working in healthcare, but aren't sure that you want to be bedside with patients, consider a future in health information management. At WGU, our health information management degree program can help prepare you health information technology, communication, medical basics, medical coding, and more so you're prepared for an exciting career in health information management. Our accredited program gives you the perfect credentials you need to stand out from other potential candidates for a job. If you're ready to start on a new life in the medical field, a health information management degree is your first step.