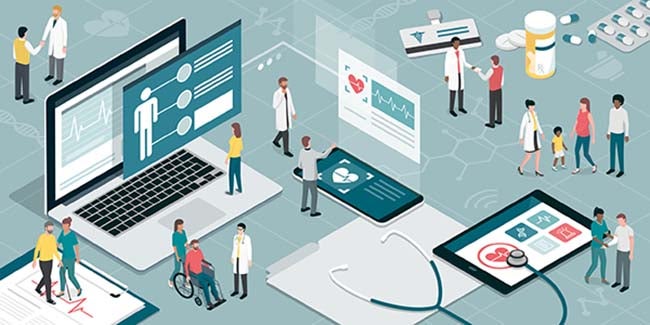 Healthcare and innovative technology: apps for medical exams and online consultation concept
If you're looking for a major vein in healthcare transformation today, you'll find big data pulsating throughout the industry. And behind that, you'll find the healthcare data analyst organizing and interpreting it into solutions that change how health is treated and diseases are cured.

Behind the healthcare provider curtain: Healthcare data analysts bridge research and preventative medicine.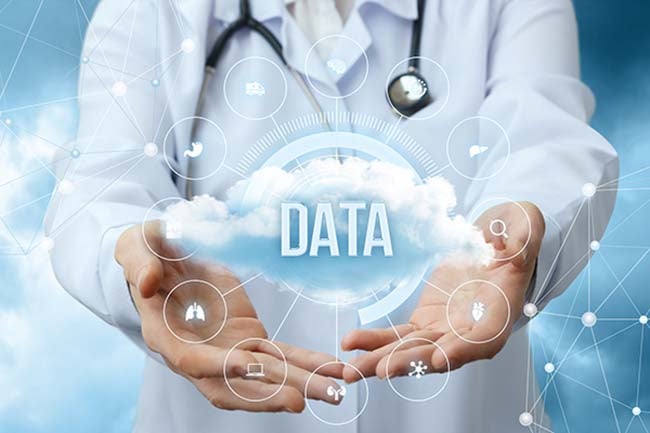 This type of healthcare professional didn't exist a few years ago, according to Diana L. Gardner, MBA-HM, RHIA, FACMPE, CPC, Course Faculty, College of Health Professions at Western Governors University (WGU.) Today's healthcare data analysts work with numbers in ways that healthcare statisticians in the past couldn't before the digital age. Now they serve as the bridge between health researchers and the frontline healthcare providers.

"The healthcare data analyst doesn't have patient-facing responsibilities," says Gardner, a certified professional coder. She's also an instructor in WGU's B.S. Health Information Management program, which is accredited by the Commission on Accreditation for Health Informatics and Information Management Education (CAHIIM.) "Rather they analyze, interpret, and transform data into information that can provide actionable insights for physicians, clinical researchers, and healthcare decision makers. They will create the next generation of healthcare strategists who help us find cures for cancer and the common cold, and all points in between."
Gardner was the first WGU Bachelor of Health Informatics graduate to sit for and obtain her Registered Health Information Administrator (RHIA.) She also holds an MBA in Healthcare Management from WGU, and a Fellow of the American College of Medical Practice Executives (FACMPE) from the Medical Group Managers Association. Now she trains students with her field experience, including her prior experience with managing banks. When healthcare models started to change in the 1990s, she saw how she could transfer her business skills to healthcare.    

Healthcare as a mainland business.
"Every healthcare physician, every hospital used to be an island of their own," said Gardner. "But then the healthcare world caught on to the fact that healthcare is actually a business and if they were going to be able to afford healthcare for people, they had to run it like a business. And we can't run it like a business unless we're collecting data."
That's where the financial return on investment on healthcare data analysts comes in for healthcare businesses and organizations, according to Gardner. Once the data is converted to health information, analysts actually convert it into cash by helping organizations stay out of trouble with compliance and penalties, "and jail time—because no one looks good in an orange jumpsuit," she laughs.
Healthcare data analysts have no need for the white physician coats, either; they don't need medical backgrounds to do the job. Once they gather the research and the causes of diseases, they examine what can be learned from it and pass that onto the providers.
"It's asking: 'what can we learn from this little pocket of the world to help this other little pocket of the world save time, money and lives?'" explains Gardner. "That's what created the field of analyzing data and a demand for the minds who can do it."

Big data. Big opportunities.
Here's the three healthcare focus areas Gardner says will largely benefit from healthcare data analysts in the next few years:
The Cancer Moonshot program
Telemedicine
Support for the Center for Disease Control (CDC)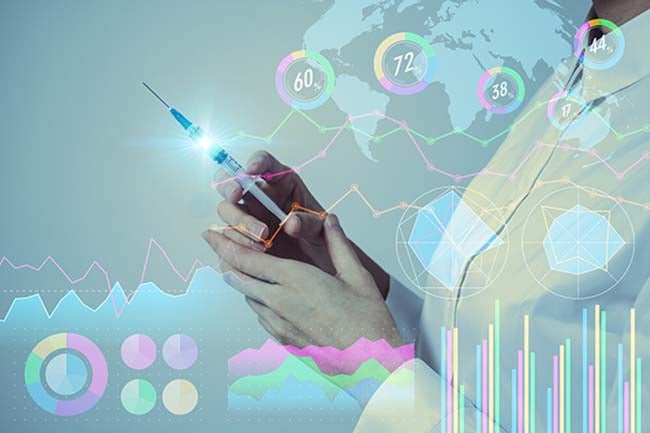 The Cancer Moonshot program: President Barak Obama initiated this program in 2016 to accelerate cancer research and increase cancer treatment availability to patients. The goal of this program is to accomplish 10 years of cancer research in five years. "Analysts are going to be at the forefront of this," says Gardner. "They are going to take data from hospitals, physician practices, cancer registries, research labs, patients and put all that data in one big pocket and analyze it. And that's going to mean more to the cure instead of the trickles of information we get about the disease now."


Telemedicine: "You have places all over the U.S. that are isolated—small rural hospitals and prison infirmaries, that need specialists," says Gardner. "Telemedicine is going to let them have access to specialists in a timely manner if data analysts do their homework upfront to show this is needed."

There's already "data warehouses" identifying Health Professional Shortage Areas (HPSAs) throughout the country. But healthcare data analysts, says Gardner, will pinpoint exactly which specialists are needed in which of those areas.

"Different health risks and diseases tend to be geographic and that's what the data analysts job is going to be—locate the right specialists to dial into that area." she says. "In other words, they'll say we need to put $30 thousand to equipment in this tiny hospital so that someone from John Hopkins can virtually sit in on the conversation with the patient and diagnose the heart problems."


Support the Center for Disease Control (CDC): Healthcare data analysts will be the medical equivalent of a weather forecaster, isolating waves of diseases to support the CDC on being proactive with vaccines. "They'll say 'you'll need to get this amount of small pox vaccine into this part of the country; you need to be sure that you have the Ebola vaccine over here,' and not only will they work with the CDC, they'll work with hospitals and ERs and warn them which major illness is about to hit their ER departments," says Gardner.
Rocking the healthcare job market.
The number of non-doctor workers in the health industry has exploded in the last two decades, according to a recent article in The Atlantic, making the healthcare industry the largest employer in the U.S. According to Gardner, healthcare data analysts are part of the healthcare support occupations that will grow exponentially in the coming years (23.6 percent,) along with healthcare practitioners and technical occupations (15.3 percent.) These are projected to be among the fastest growing occupational groups during the 2016–26 projections decade, according to the U.S. Department of Labor.
An executive report by Dr. John Haughom, Paul Horstmeier, John Wadsworth, Russ Staheli and Leslie Hough Falk for HealthCatalyst says that as analytics is increasingly recognized as a critical enabler of healthcare transformation, the role of data analyst has taken center stage with most healthcare organizations and businesses. Ninety percent surveyed view analytics as "extremely important" or "very important" to their organization within the next 1-3 years.
"Many people [in the healthcare industry] don't know how much healthcare data analysts are needed yet, but those who decide to move into this area of work are going to see their salaries jump $20 thousand a year," says Gardner. The average salary for healthcare data analysts, she says, is about $70k per year.
Just as healthcare data analysts become more important in developing quality improvement strategies in health care systems, the need for a highly skilled workforce in this area will increase also, as the HealthCatalyst report indicates. The report says that currently, healthcare data analysts spend more time gathering data, than analyzing it, proving that analysts' abilities to gather data will not be enough.
"To deliver their true value, analysts need to spend the majority of their time analyzing data," it says. "The flow of data is becoming the lifeblood of organizations—and deriving meaningful insights from this data will be the key to survival in a changing industry."
Training for the analytical mind.
Gardner says the value in healthcare data analysts goes even beyond their ability to analyze data—they must have critical thinking skills.
"You can analyze data all day long, but you must be able to see how it correlates to healthcare," she says. "We can teach people how to code and use internet programs, but they have to have the "people" thought processing abilities, too."
Ultimately, with those skills, the future healthcare data analyst will obtain CHDA (Certified Healthcare Data Analyst) certification. According to Jasmine Agnew, MTS, MHIIM, RHIA, Curriculum Program Manager, Health Information Management at WGU, a bachelor's or master's degree in healthcare information management, from an accredited school, can help them prepare for that.
"Students will study data analysis, data governance, and data interpretation in healthcare information programs," says Agnew. "If students start with a non-patient facing associate degree, industry certifications, or healthcare related experience, the BS in health information management would be an excellent choice to pursue work as a healthcare data analyst."