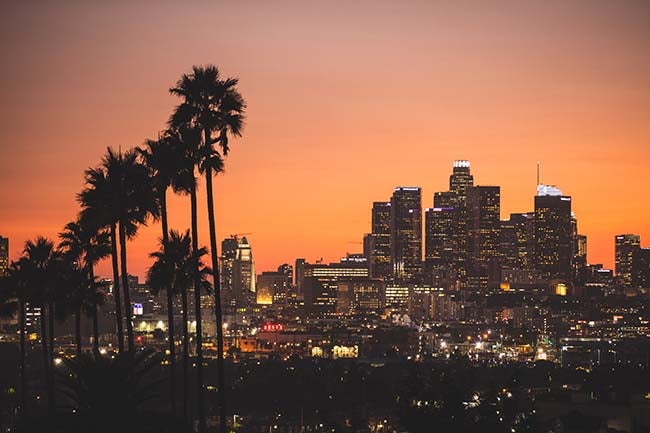 As we plunge deeper into the winter months, COVID-19 cases are trending upward nationwide. Major metropolitan areas such as Los Angeles are seeing record numbers of infected people; in mid-November 2020, California became the second state to surpass 1 million confirmed COVID-19 cases, ABC News reported.
But healthcare workers haven't given up the fight against the virus. Healthcare jobs in Los Angeles are changing, and healthcare professionals interested in working there must be ready to adapt.
California employs the most nurses in the United States, according to Becker's Hospital Review, and there are nearly 450,000 active registered nurses in the state, according to the California Board of Registered Nursing. And though doctors and other healthcare practitioners certainly provide care to people affected by the pandemic, nurses are much more likely to spend more time with patients infected with COVID-19. Many nurses who don't work bedside help support the efforts of healthcare workers in acute and ambulatory care centers.
Los Angeles has a critical need for qualified healthcare workers who are caring, flexible, and ready to help others. Learning more about what you can expect can help you decide whether a job in sunny Southern California is right for you.
Adapting to healthcare's new normal.
Nurses play a critical role in delivering care, particularly to people who've been diagnosed with COVID-19. Multispecialty nursing teams have emerged as essential for diagnosing, treating, and educating the public about the pandemic. Instead of spending their entire careers in a single specialty, nurses in Los Angeles are now routinely redeployed and retrained in shifting critical care roles to ensure safe staffing levels.
The way that care is provided is rapidly changing, too. Patients continue to be seen in acute care facilities, but many noncritical healthcare visits are being conducted via telehealth services to protect providers and patients. Nurses can now assess, screen, and triage patients remotely—though they might sometimes need help from a patient's friends or family to help with a task like measuring a wound.
Other jobs, such as jobs in health information management and health services coordination, are changing, too. As the COVID-19 pandemic continues, more skilled workers will be needed to analyze data, track infection rates, trace contact between infected individuals, and manage healthcare teams' responses to patient influxes.
Two essential nursing specialties.
Every nurse plays an important role in combating COVID-19, but two particular specialties have become significant as providers work to better understand the pandemic.
1. Centralized nurse educator.
Continuous education is a vital part of the nursing profession, and centralized nurse educators have become essential to professional development. Nurse educators have helped facilities transition from in-person to online classes and have helped develop course curricula with the latest scientific data on COVID-19. Nurse educators address staff questions, update policies and procedures, and share recent discoveries about treating COVID-19.
2. Nurse scientist.
Nurse scientists have a unique role: they help generate new knowledge and test new interventions or treatments for emerging diseases like COVID-19. In many cases, they also help staff nurses develop patient care improvement projects to meet patient needs.
Earning your healthcare degree.
If you're looking for healthcare jobs in Los Angeles, a healthcare degree will most likely be your ticket into the healthcare system. Many top healthcare centers in Los Angeles require their employees to hold at least a bachelor's degree in nursing. If you're already a working nurse, getting your bachelor's in nursing can help you think more critically, feel more confident in your patient care skills, and set you up to take on advanced roles.