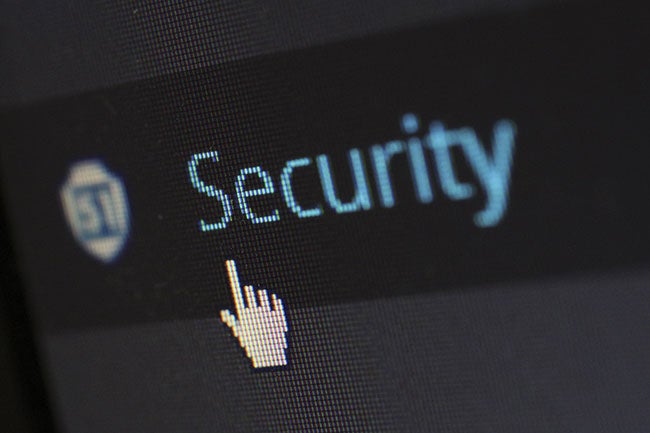 An AWS solutions architect is among the most valuable and sought-after cloud computing positions in the world. With a sizable starting salary and promising career prospects, it's a job that's both demanding and rewarding.
If you have a knack for coding, consider yourself a strategic thinker, and are solutions oriented, an AWS solutions architect role could be right up your alley. Keep reading to explore what these professionals do, their responsibilities, and how you can become one.
What Is an AWS Solutions Architect?
AWS solutions architects are cloud computing experts who design and integrate a company's cloud network to improve operations utilizing aws services (Amazon Web Services). They work with other cloud specialists to understand a client's IT challenges and create strategies to overcome them. These professionals have a knack for troubleshooting, understanding emerging technologies, and configuring solutions.
AWS stands for Amazon Web Services, which is a cloud computing platform that offers customers a wide array of cloud services. It provides thousands of different cloud services to individuals and businesses, from storage to IT infrastructure.

To become an AWS solutions architect on a professional level, you'll need to earn your AWS Professional Solutions Architect certification. This proves that you have the practical and theoretical knowledge necessary to deploy and manage specific Amazon AWS cloud systems and functions.
What Does an AWS Solutions Architect Do?
As an AWS solutions architect, you'll be responsible for overseeing a company's cloud computing strategy. You'll also manage the application architecture and deployment of cloud systems to help your organization stay up to date on cloud technology.
A day in the life of an AWS solutions architect can include:

Architecting, building, and maintaining cost-efficient, scalable cloud environments.
Understanding an organization's business objectives and creating cloud-based solutions to facilitate those objectives.
Moving archaic systems into the cloud for more efficiency within the organization.
Improving operations within a company to digitize common tasks.
Designing, building, and maintaining internal cloud applications for an organization.
Transferring data and internal processes to cloud architecture.
Minimizing data leakage and downtime and keeping cloud environments secure.
Staying up to date on best practices in cloud computing and making improvements to the cloud's infrastructure.
Communicating with internal teams, as well as stakeholders.
Making hardware and software recommendations based on the needs of the project.
How Do I Become an AWS Solutions Architect?
There are several steps you'll need to take to start working as an AWS solutions architect.
Step One: Get a bachelor's degree.
A cloud computing degree will help you understand how to work on computer systems and programs while focusing on the cloud. More hands-on than other programs, cloud computing takes a "labs-first approach" where you'll spend time building programs, solving complex problems, and making sure your solutions work.
Step Two: Earn your AWS Certified Solutions Architect–Associate Certification.
There are a number of cloud architect certifications available, but the AWS Certified Solutions Architect–Associate Certification is one of the most popular. WGU's cloud computing degree program helps prepare you to take this exam and gives you the foundation you need to eventually take the AWS Professional Solutions Architect certification.
Step Three: Gain experience.
Before earning your next level of AWS certification, it's important to apply and test your cloud computing skills in the real world. Gaining two or more years of hands-on cloud experience will help you gain the confidence you need to tackle the AWS Professional Solutions Architect certification and face the job market.
Step Four: Earn your AWS Certified Solutions Architect–Professional Certification.

Earning this certification validates your ability to design, deploy, and evaluate applications on AWS and shows employers you have the critical skills necessary to implement cloud initiatives.
Step Five: Consider an advanced degree.

As the popularity of this profession continues to grow, so does the competition among candidates. Getting your Master of Business Administration (MBA) in IT management or a related advanced degree can help you stand out to potential employers and show that you're serious about a career in cloud computing.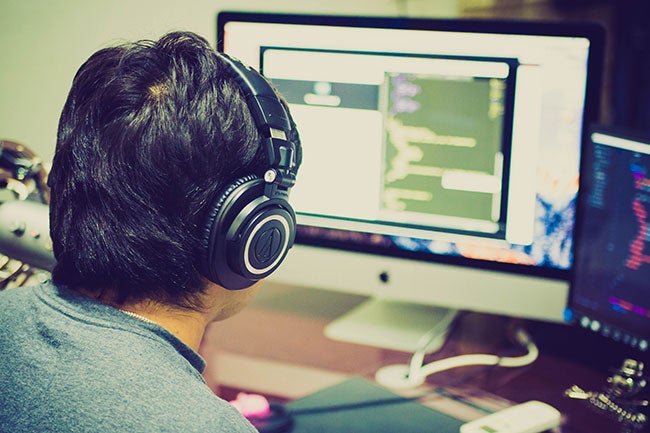 What Skills Does an AWS Solutions Architect Need?
To excel in this role, you'll need a unique set of hard and soft skills. Some of those include:
Decision-making

Critical thinking
Problem-solving
Strong communication
Attention to detail
Understanding of software development lifecycles
Familiarity with AWS CLI, AWS APIs, AWS CloudFormation templates, the AWS Billing Console, and the AWS Management Console
Knowledge of a scripting language
Experience in Windows and Linux environments
How Much Does an AWS Solutions Architect Make?
According to the Bureau of Labor Statistics, computer network architects earn an average salary of $116,780—however, those with AWS certifications can earn considerably more. In fact, AWS solution architect salaries currently range between $132,500 to $180,000 with top earners making $200,000 annually across the United States, as reported by ZipRecruiter.
What Is the Job Outlook for an AWS Solutions Architect?
Employment of computer network architects is expected to grow 5% from now until 2030, and about 11,000 new job openings are projected each year over the decade. Demand for this role will continue as companies design and build new IT networks and upgrade existing ones. The expansion of healthcare information technology will also contribute to employment growth.
The highest growth rates for AWS solutions architects are in Houston, Chicago, Atlanta, Dallas, and Austin. Outside of the U.S., the top of the list includes Canada, Malaysia, India, and Singapore.
Frequently Asked Questions
Where does an AWS solutions architect work?
They can work in a number of locations, depending on the nature of their employment. Some solutions architects work for technology firms or are hired by companies to work alongside IT departments. They may also work for:
Cloud computing companies
Technology research firms
The IT department of an individual company
Information technology providers
Do I need a degree for this profession?
Yes. You'll need to have a bachelor's or master's degree in cloud computing. In addition, you'll likely need several years of experience in your field—with several active cloud computing certifications—to be considered for hire.
How long does it take to become an AWS solutions architect?
It takes around three to six months to become a certified AWS solutions architect, in addition to the time it takes to earn your bachelor's degree. You also need two or more years of hands-on experience managing and operating AWS systems.