There are many exciting and successful careers in the IT industry, and one that has been consistently popular over the years is computer programming. According to the Bureau of Labor Statistics, the computer and information technology industry is projected to grow 12 percent from 2014 to 2024, which is significantly faster than the average for all industries. This is expected to add 488,500 jobs. This boom is seen from the increasing emphasis on cloud computing, big data, the "Internet of Things," and demand for mobile computing. Computer programming is one of the occupations at the forefront of the industry, because there is constantly a demand for the latest and greatest software. 

What is a computer programmer?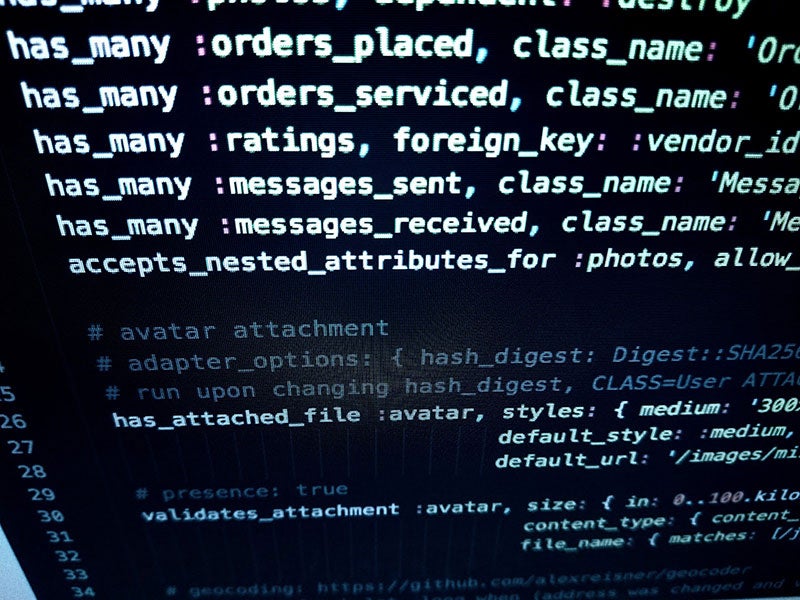 Computer programmers use their skills to write and test the code that tell computers to accomplish certain tasks, such as retrieving data. Computer programmers use specific codes or computer languages, like Java and C++, to transform the program designs created by software developers and engineers into instructions that the computer can follow. If there are bugs or issues, computer programmers test the applications and fix the problems within the code. They often reference code libraries to simplify their writing, and may build or use computer-assisted software engineering tools to automate the writing of some of the codes they use. Recently, computer programmers are spending much of their time working with software-as-a-service, or SaaS programs. 

What are the computer programming education requirements?
If you want to become a computer programmer, it's a good idea to earn an IT degree or computer programming degree. Getting a programming education has become more doable in recent years, with many universities offering the opportunity to earn an IT degree online. While most employers require a bachelor's degree, some will hire experienced individuals with an associate's degree or certificate. If you plan on applying your programming skills to a specific field, such as healthcare, it's a good idea to take some classes that will expand your knowledge of that industry.

What are computer programmer certification requirements?
Do I need experience to learn computer programming?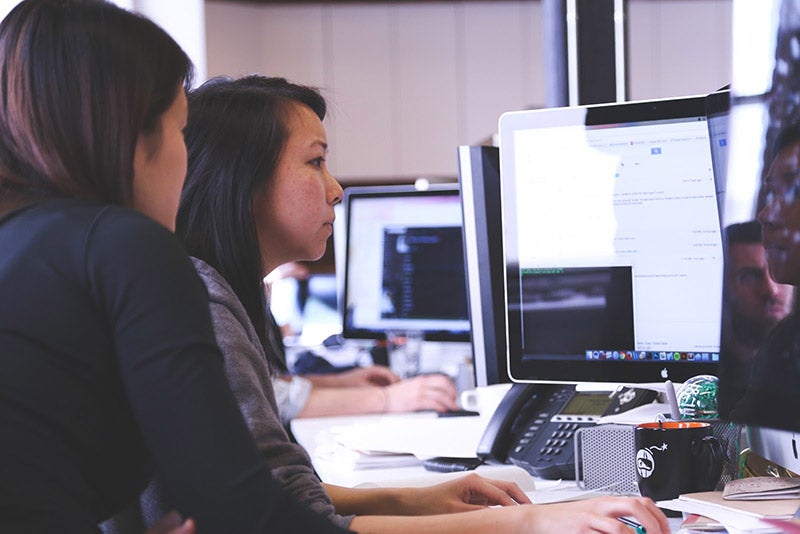 You may be wondering what kind of computer programming job requirements there are. It's always a good idea to have prior experience, particularly in a specialized field like computer programming. There are many opportunities for internships, online courses, and job shadowing that can help you gain experience. If you're considering becoming a computer programmer, be sure to read up on the latest software, start learning programming language basics, and play around with software you may already have. Computer programmer requirements vary from situation to situation, while some have computer programming degree requirements, others will not have any specific classes needed for computer programming positions.

How much money does a computer programmer make?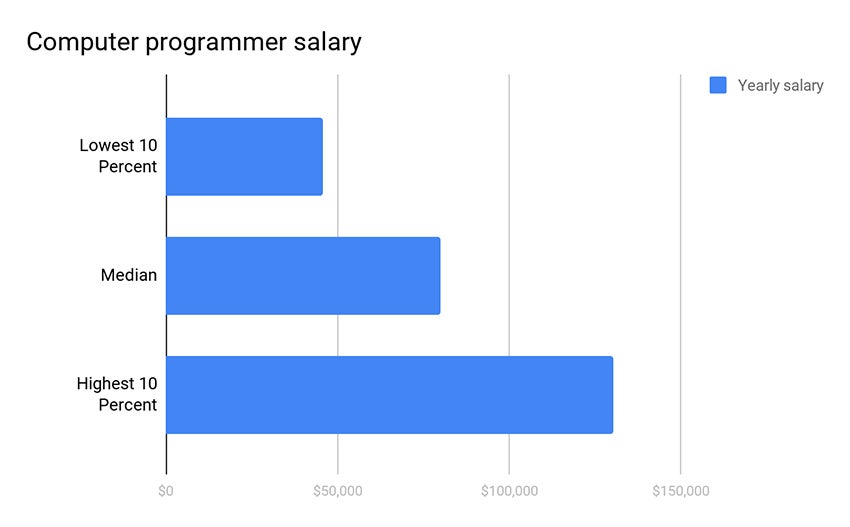 In May 2016, the median annual wage for computer programmers was $79,840. This means that half the workers in the occupation earned more, and half earned less. The lowest 10 percent of workers in the computer programmer profession earned $45,570, while the highest 10 percent earned more than $130,360. There are also a variety of industries that computer programmers can choose from that have an impact on salary. The highest-paid industry in 2015 was software publishers, followed by finance and insurance industries.

According to the Bureau of Labor Statistics, the technology and information industry is growing at a steady rate, and while some computer programming jobs are being outsourced to other countries, the high cost of outsourcing is leading many companies to keep jobs in the U.S. Employment projections for computer programmers show that from 2014–2014, there will be roughly 302,200 jobs in computer programming in the United States.