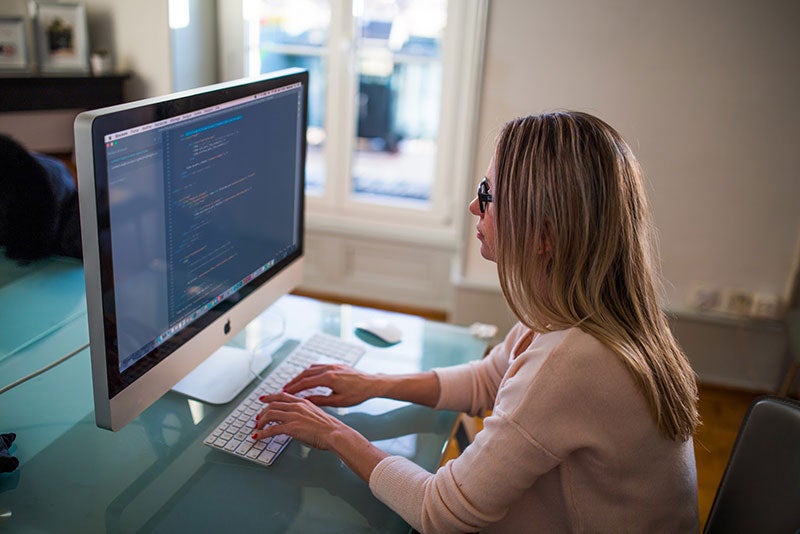 Getting an IT degree, whether a traditional or online degree, presents such a wide variety of career options, it can be difficult to know which one to pursue. While your choice will depend a great deal on the skills you have and the work environment you prefer, your job outlook is extremely positive no matter what you choose. There are a variety of positions you can choose within the IT industry, from computer scientist to software engineer. 

One IT job that is thriving in recent years is that of a computer systems analyst—in fact, recent reports from the Bureau of Labor Statistics say that "employment of computer systems analysts is projected to grow 21 percent from 2014 to 2024, much faster than the average for all occupations."

What is a computer systems analyst?
You've probably heard of many IT careers, but a computer systems analyst may not be one you're familiar with. Computer systems analysts are responsible for determining how a business' computer system is serving the needs of the company, and what can be done to make those systems and procedures more effective. They work closely with IT managers to determine what system upgrades are financially feasible and what technologies are available that could increase the company's efficiency.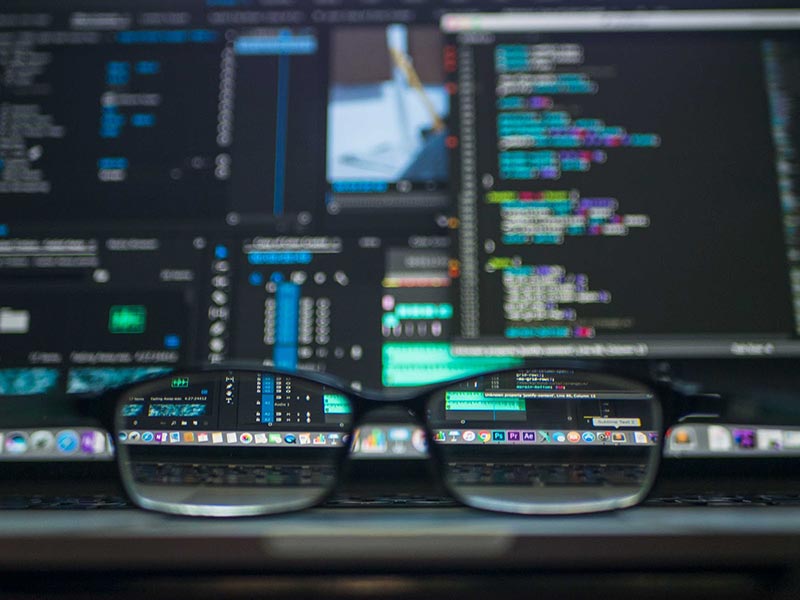 Computer systems analysts may also design and develop new systems, train users, and configure hardware and software as necessary. The type of system that analysts work with will largely depend upon the needs of their employer.

How do I become a computer systems analyst?
What experience do I need to become a computer systems analyst?
Having experience is always helpful when trying to secure a job. While earning an IT degree will give you important training, applying your skills on the job through an internship or other employment will look great on your resume and could lead to career opportunities.

How much money do computer systems analysts make?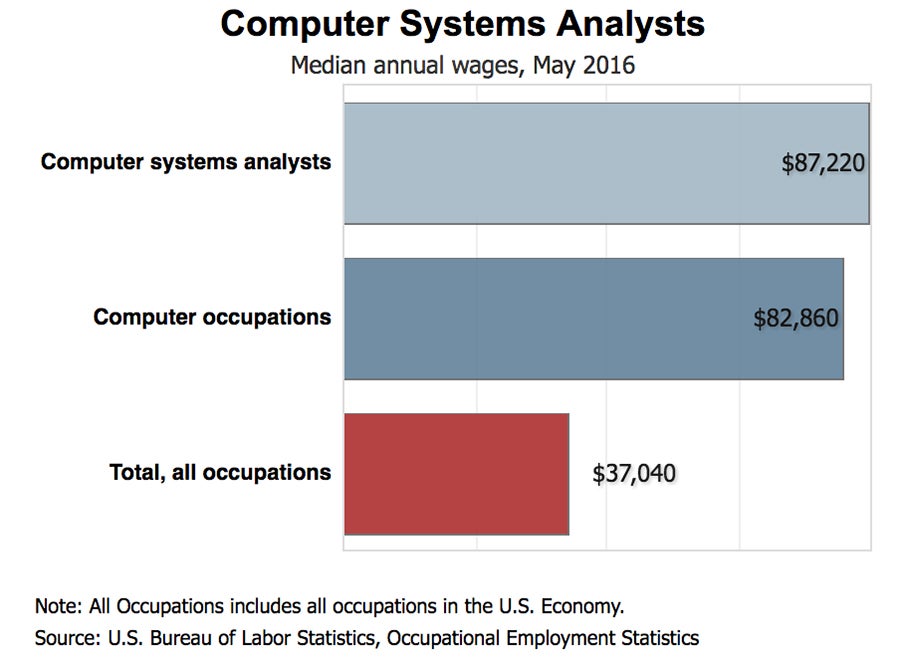 According to the Bureau of Labor Statistics, in May 2016, the average annual salary for computer systems analysts was $87,220. This means that roughly half of workers earned more than this, and half earned less. The lowest 10% earned around $53,110 annually, and the highest 10% earned more than $137,690 annually. The top industries for computer systems analysts in 2016 included; computer systems design, finance and insurance, company management, the information sector, and state and local government.

What is the job outlook like for a computer systems analyst?
Again, job outlook for this pursuing a computer systems analyst career is very positive. The Bureau of Labor Statistics reports that employment is expected to grow 21% in the next 7 years, which is much faster than the average for all occupations. As technology continues to flourish, organizations will continue to increase their reliance on IT and analysts will be hired to design and install new systems. Additional job growth in data processing, hosting, and related services is expected.