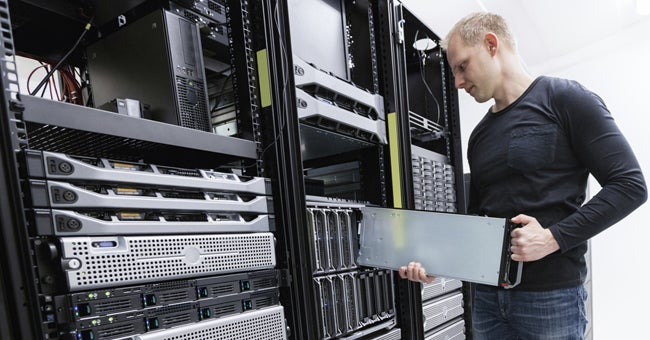 Have you considered becoming an IT consultant? This career in information technology is becoming much more in demand as companies look for ways to cut costs while simultaneously receiving the IT support they need. For anyone with an interest in information technology, consulting can be an exciting career path because it allows for much more flexibility than the typical corporate environment.
What does an IT consultant do?
IT consultants are hired as independent contractors by companies both large and small. They may be asked to perform a variety of duties - everything from finding inexpensive and reliable ways to make computers systems run better, to assessing a company's tech needs and creating a plan of action. Many IT consultants establish themselves as a type of specialist, finding a niche in the industry - such as working with nonprofits or small businesses - that makes them highly valuable and sought after.
What type of degree should I have?
While there's no rule that says you need to have a particular degree to become an IT consultant, earning an online IT degree will give you the credentials you need to market yourself to businesses in the area as a credible consultant. When you go back to school, consider a specialization and earn a certification in that area. IT covers a wide variety of categories - everything from software and networks to web design and communications - so there's plenty to choose from.
How much experience will I need?
In order to be a successful IT consultant you will need to develop a list of clients, and that generally takes some time. You may want to work in the field of IT for a few years and make important contacts before striking out on your own. This can also be a good opportunity to develop your niche skill.
How is the employment outlook?
IT consulting was named the No. 13 best job in America by CNN in 2012, with a project 10-year job growth rate of 22.1 percent. In other words, the future is bright. The median pay for IT consultants is $96,400, while those who are at the top of their field can earn upward of $155,000.
---