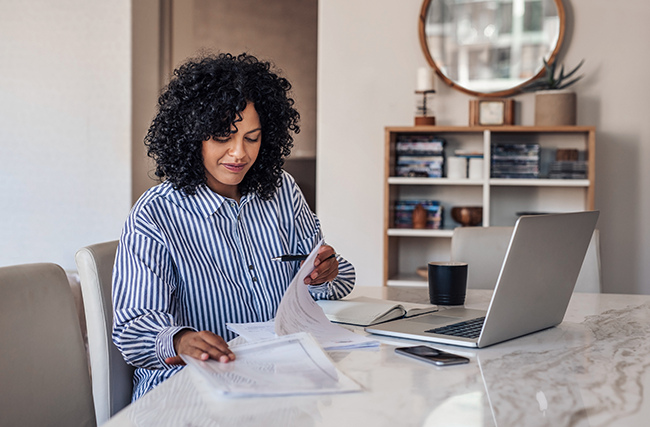 The COVID-19 pandemic resulted in high job growth in several fields. The medical emergency created a greater need for healthcare workers. The shift to remote working and learning created a greater need for IT workers. The so-called Great Resignation, where record numbers of workers chose to leave their jobs, created openings in many industries, including education, business, and finance.
Understanding how COVID-19 has changed the workplace can offer some insight into which kinds of workers are currently in high demand and which careers will continue to see growth through the end of the decade.
Even before COVID-19, the United States was experiencing a doctor shortage, and the pandemic only exacerbated that. Since nurse practitioners can work in almost any area of medicine and can perform many of the same duties as doctors, they are in high demand and will continue to be for some time. According to the Bureau of Labor Statistics (BLS), the projected job growth rate for nurse practitioners through 2030 is a whopping 45 percent. The median pay of a nurse practitioner nationally is $118,040.
A family nurse practitioner (FNP) is a registered nurse with specialized educational and clinical training in family practice. They are trained to evaluate patients, diagnose them, and write prescriptions. Nurse practitioners have a higher degree of classroom and clinical training than registered nurses or public health nurses, although becoming an RN is a prerequisite to becoming an FNP. Aspiring family nurse practitioners must sit for a national FNP certification exam and obtain state licensure.
With the COVID-19 public health emergency, many companies transitioned to partially or fully remote workplaces. Similarly, schools across the country shifted to hybrid or fully remote classes. As the pandemic subsided, schools for the most part have returned to in-person learning; however, many companies have discovered they can operate just as efficiently and oftentimes more economically with a remote or hybrid workforce.
This explosion in remote and hybrid working and learning has led to significant job opportunities in the information technology (IT) field. People knowledgeable about cloud-based systems, software development, and cybersecurity are among the many workers in demand. According to BLS, computer and information research scientists can expect to see a job growth rate of 22 percent through 2030, with a median annual salary of over $131,000; and software developers, quality assurance analysts, and testers should also see a 22 percent job growth rate, with a median annual salary of around $110,000.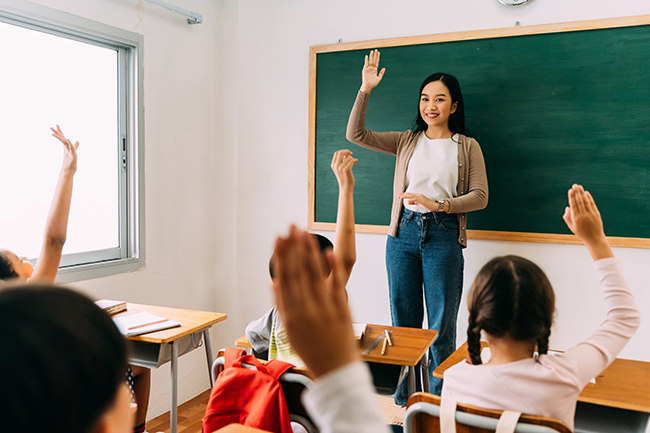 The past several years have brought many changes to the K-12 space, resulting in a surging number of openings and opportunities for anyone looking to become an educator. According to the National Education Association (NEA), there were an estimated 600,000 teaching positions available after the height of the pandemic. And that number could well increase in coming years, with future waves of retirements among current teachers.
In addition, BLS projects a 7 and 8 percent job growth rate for kindergarten and primary school teachers and high school teachers respectively through 2030. That's a total of almost 200,000 new teaching jobs. The median salary for teachers at all levels is over $61,000 per year.
COVID-19 drove an unprecedented number of professionals to work from home, causing many to reevaluate their work/life balance. This was one of the factors leading to the Great Resignation. When the economy rebounded after the pandemic first hit, workers in the business and finance sector—particularly accountants, auditors, and market research analysts—discovered they were in great demand.
Overall, BLS projects 8 percent growth through 2030 for professions in the business and finance sector, which amounts to over three-quarters of a million new jobs. Some business and finance occupations with higher projected growth rates include financial managers (17 percent), management analysts (14 percent), and human resource specialists (10 percent). The sector encompasses a wide range of occupations, many of which require only a bachelor's degree.
In May 2021, the median annual wage for business and financial occupations was $76,570, according to BLS. Other median salaries in this sector include accountants and auditors ($77,250), financial analysts ($81,410), loan officers ($63,380), and personal financial advisors ($94,170).
Find Your Career Path Through Education
Given how COVID-19 has changed the workplace and with job growth in these fields expected to continue through the end of the decade, now might be a good time to consider how furthering your education can help you advance in your profession or start a new one. Western Governors University's four colleges—Business, Health and Nursing, Information Technology, and Teaching—offer online educational programs that can set you on a career path in one of these fast-growing fields.