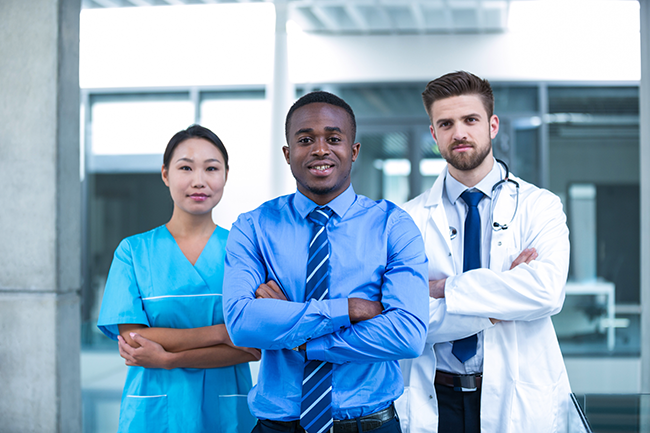 The COVID-19 pandemic has transformed many aspects of our lives, and healthcare, especially healthcare leadership, is no exception. During the rapidly evolving period between January 2020 and today, healthcare leaders were instrumental in facilitating an effective response to the pandemic. Now that we're entering what we hope is the "post-pandemic" period, we can begin to evaluate what has changed for healthcare leaders as they look toward overcoming the challenges of the future.
Quality leadership is proactive, rather than reactive. By using available data to anticipate the potential needs of a healthcare system, outcomes can be improved, mistakes can be avoided, and resources can be used most effectively.
For the West Virginia University Hospitals and Health System (WVUHS), early identification of the need for a response was key.
"Our Emerging Infectious Disease Team first met in January 2020 to assess vulnerabilities and hazards, [and] ensure the hospital has plans and protocols in place to manage a crisis," noted Bill Black, director of the WVUHS Critical Care and Trauma Institute and acting emergency management director, in the Journal of Healthcare Leadership.
After that, the system CEO delegated his decision-making powers to an on-site leader; that leader identified a panel of experts within the system who would become the hospital system's main decision-makers over the course of the pandemic. Within a few months, they had rewritten over 100 policies to address the novel coronavirus, meeting daily to continue making the changes necessary to stay fluid as the situation evolved.
Scanning the horizon for change and adapting appropriately is essential for the healthcare leader, and while the centralized decision-making body is no longer active at WVUHS, it has demonstrated the ability to adapt quickly if needed.
Adopting Innovative Solutions
Creative problem-solving is an important leadership skill. Identifying a need and then creating a workable solution can make the difference between a good leader and a great one. WVUHS utilized several innovative solutions throughout their pandemic response, which continue to benefit them today; these include communication tools such as email, newsletters, and a website that kept all staff updated on the latest treatments, case counts, and other risk factors associated with COVID-19.
Another important innovation is that the information did not only flow one way. The leadership team ensured staff members felt supported by encouraging them to reach out for questions and concerns through email, phone, or in-person as needed.
Other innovations developed during the pandemic that continue to be used in the system include telemedicine opportunities to increase the access to care for many patients, infectious disease management, and changes in supply chain protocols, especially for essentials like PPE and test kits. Vaccination efforts were also innovative, and WVUHS was ahead of the curve in procuring ultra-cold freezers to keep and distribute vaccines safely and efficiently.
Continuing to innovate in the way a system is run, technological advances, and effective healthcare treatments are a hallmark of an effective leadership plan. If the pandemic has taught us anything, it is that innovation is the key to overcoming our biggest obstacles.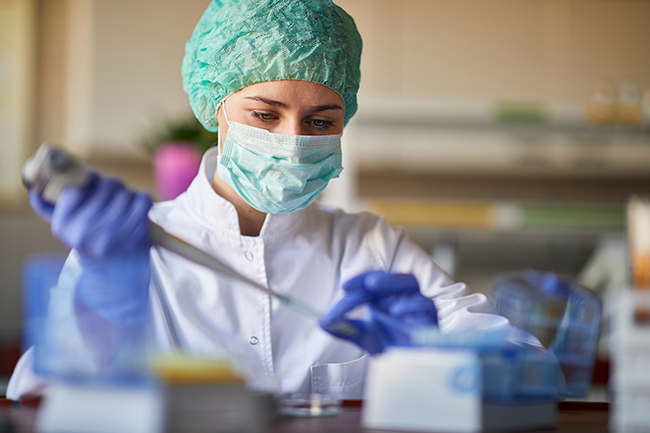 Improving Morale and Retention
Of all healthcare workers, nurses were among the hardest hit by the emotional toll of caring for the rising numbers of patients with COVID-19, according to a survey by the University of Arizona. These impacts have yet to be fully realized, but the survey suggested that 39 percent of nurses may leave their current employer, and another 18 percent may leave nursing altogether. Reportedly, the turnover for nurses prior to the pandemic was 15.9 percent.
Physicians were also not immune to the emotional impact of the pandemic, and an American Medical Association survey revealed that 23 percent of physicians were planning on leaving their current practice and 31 percent were planning on reducing their hours.
An invaluable responsibility of healthcare leaders is to recruit and retain talented, caring providers. In this post-pandemic world, understanding how best to support these providers will keep these professionals happy and at the bedside.
"Feeling valued by one's organization reduces the risk of health care workers intending to cut back their hours or leav[ing] altogether," noted Dr. Christine A. Sinsky, the AMA's vice president of professional satisfaction and lead researcher in the AMA study. "In addition to ensuring that workers feel valued, employers can focus on lessening the workload on physicians and staff."
Helping staff feel valued should be a priority for leadership in a healthcare setting, Dr. Sinsky added. Suggestions from the AMA study to make that happen included reducing overall workload by facilitating teamwork, child care support, ensuring adequate time for training as well as adequate supplies, access to mental health services, and an efficient and supportive work environment.
In addition, the University of Arizona survey revealed that one of the things nurses wanted from healthcare leaders was honesty and transparency.
As the healthcare landscape settles, it has never been more important to have leaders that are invested in communication, innovation, and staff support. Leaders who are responsive, flexible, and collaborative will be the most effective as the future unfolds.