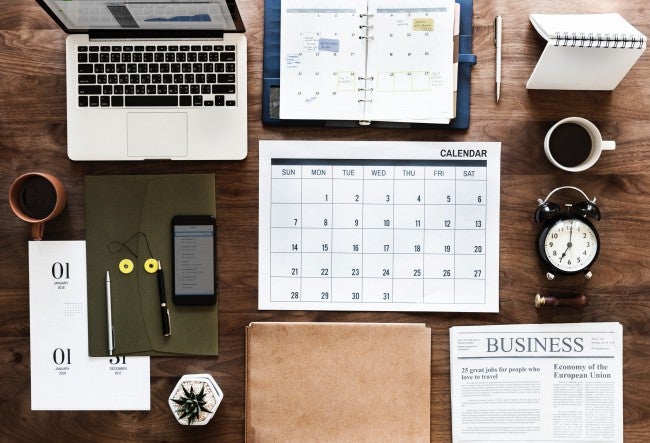 "I want to be a teacher. I should go back to school some day to get my college degree." These are things Ashley Tkachyk said to herself for 10 years. But the timing was never right for her to go back to school for her undergraduate degree. Instead, she worked in her children's classrooms, and even got a job as a paraprofessional in an elementary school. But that wasn't her dream.
While working as a paraprofessional, Ashley watched the school hire two WGU undergraduates for teaching positions. "Now is finally the time," she said to herself.
Ashley started in December of 2017 with only a few transfer credits. She and her Program Mentor—a WGU faculty member assigned to Ashley at enrollment to advise and instruct her, one on one, from her first day until graduation—outlined a plan to have her online courses done in two years.
Just a few weeks later, Ashley emailed her Program Mentor back and said she wanted to try and complete all 103 credits for her online program in just one term.

"I'm sure she thought I had lost my mind!" she laughs. This lofty goal became Ashley's "rocket ship with boosters" plan. Ashley and her Program Mentor detailed exactly what she would need to do each day to keep up with this pace, and get her accredited degree online quickly.

"With tons of hard work, late-night texts to my mentor, and help from my kids and husband, I met my goal," Ashley says proudly.
Her online courses for her undergraduate degree were finished in just a few months—certainly not the norm, of course, but an extreme example of how WGU's unique flexibility can offer substantial opportunities to accelerate. After finishing her in-classroom demonstration teaching, Ashley received many job offers in her preferred school district.

Ashley isn't the only example of WGU students taking the reins and finishing an online program quickly. WGU students finish online degrees in 2.5 years on average, compared to the over 5 years that is the national average for graduation time. (And that's just an average—many WGU students finish significantly faster even than that!)
WGU students also carry less debt, and have higher satisfaction and job placement than the national averages. Because of dedicated degree program mentors, career-focused college-level learning, and competency-based academics (which let students move quickly over classes if they prove mastery), students can move as fast as they're able through their entire program.
Many prospective students decide not to take the plunge and return to school because they are worried it will take too long to get their college degree. They need to learn and get their diploma soon to make an impact on their current job or career goals, and working toward a traditional or online bachelor's degree, or traditional or online master's degree for years isn't appealing. Online degrees from WGU give students the freedom to move faster through their degree program.
The actual amount of time it takes you depends on what degree program you are going for—an online bachelor's or online master's degree program—and which specific accredited degree program you're enrolled in.
For example, a teaching degree program will likely take longer than a business degree program, because there are licensing and clinicals required. But no matter whether you want an online bachelor's degree or online master's degree, or what specific online courses you are going to take, at WGU you have options to move through your program more quickly than a traditional university.
How long will it take to get an online bachelor's degree?
Each student will take a different amount of time depending on which bachelor's degree they pursue online at WGU. Students are required to complete a minimum course load each term, but there is no max. Instead, they are empowered to move as quickly as they are able. Some people will move through online courses extremely quickly, while others will want to take more time going through their degree online.
Bachelor's degrees online tend to take a bit longer than master's programs because they include general education and lower-division course. Master's programs are usually more specific and detailed, and have less credits required, thus they take less time.
Thanks to WGU's competency-based model, every student's time to graduation is unique, and within any program the amount of time it takes to graduate can vary widely. Students who already have a solid base of knowledge on a certain subject can finish quite quickly.
Similarly, students who have extra time to study or are fast learners can move through their online degree program faster. Meanwhile, other students may take more time to graduate.
To give you a sense of how long a program might take—and just how broadly that can vary—below are the ranges into which the majority of recent grads fall for each WGU online degree program. But even these broad ranges don't include all grads—roughly a quarter of students either graduated more quickly or slowly.
Business bachelor's degrees:
How long will it take to get an online master's degree?
There are a variety of master's degrees available at WGU, with varying times for completion. On average though, master's degrees go more quickly than bachelor's degrees because of the specific coursework, and the fact that there are no general education credits required.

Business master's degrees:
Teaching master's degrees | With licensure:
Teaching master's degrees | Post Baccalaureate:
Teaching master's degrees | For licensed teachers:
How do students get their degrees so quickly?
Students at Western Governors University are able to get their degree more quickly for a few reasons.

Competency-based education. CBE means that your education is measured in learning, not in time. People can move through online learning as soon as they have mastered the topics instead of waiting for a semester to end. If students already have knowledge about a certain course, they can use their experience or past education to their advantage.

24/7 access to online education. Students can go online and work on their courses any time, day or night. Whatever fits their schedule is the right time for learning.  

One-on-one student-to-faculty interaction. Individual attention from faculty members and program mentors can help students learn more quickly. As students are able to get their questions answered personally, they are more likely to learn and progress in their education.

Transfer credit hours. Students can utilize past educational or work experience to their advantage at WGU. They can transfer their credit hours to have some of their coursework finished, before they even start! As students work with program mentors to get their transfer work evaluated, they are likely to start their WGU program with some legwork already done.
Ashley Tkachyk, the teacher who completed her coursework in just one term, believes that anyone can accomplish their dreams with the help of the right school. "I couldn't have done it without the flexibility of WGU," she says.
Students at Western Governors University and similar online institutions can progress quickly through their degrees and get into the workforce. If you are wanting to get your degree more quickly than the national average, it may be time to consider an online degree program like Western Governors University.