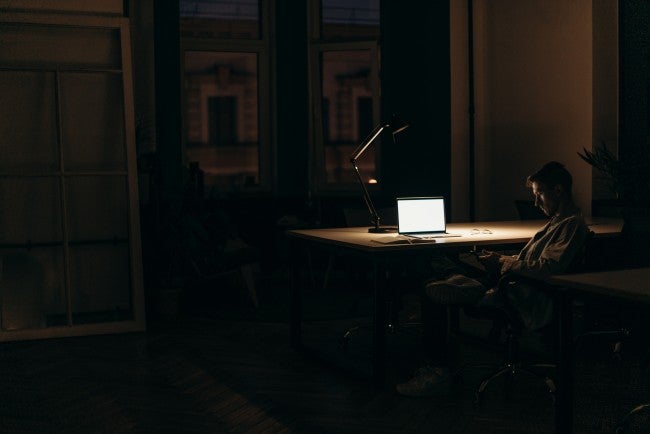 Obstacles and trials are a huge part of life. Students attending college may face financial obstacles, struggles with time and family responsibilities, a work schedule, and more. Life is unexpected, and it's hard to know what will happen to you. It's important to find an educational partner who can help you adjust when trials and obstacles come.
Today, coronavirus has greatly impacted the lives of millions of students around the country. Thousands of colleges closed their doors, moving to online learning, and some have announced they will never reopen. Many of these colleges are actively working to figure out the best ways for students to safely return to learning in the fall, with some California schools already opting to remain closed for the fall semester. Students are unsure if their learning will resume entirely online, or if their school will even reopen at all. Your college experience is going to change, but it's important to know in what ways and what choices you have
If your college is one of the thousands that has moved to online learning or if your school has permanently shut its doors, you aren't alone. Millions of students have had their plans changed and their schedules derailed as the world adjusts to social distancing standards. More students than ever before are considering gap years or other methods of learning for their higher education.
However, you can still continue to pursue your education when you face obstacles. There are ways to work around whatever situations come your way, and the right school can help you face these obstacles head-on and overcome them. Discover how WGU helps students overcome obstacles on the path to higher education.
WGU programs are almost entirely online, which means that students are able to continue to work, meet their family responsibilities, and practice safe social distancing—all while pursuing a degree. Students who need to continue to work at their current job are able to because they can pursue their degree online, on their terms. Students who are caring for children or elderly family members can spend time in the evenings working on their degree program. WGU students facing huge trials can also pause their degree program or lessen their class load—students are in control of their own education.
Costs are often a key obstacle for students considering returning to school. WGU allows students to continue to work and make money while they are going to school. As coronavirus is adjusting how schools are operating it's important to understand how much it will cost you to return. Some colleges are raising their tuition due to coronavirus, and it's important that you know exactly what it will cost to further your education. Similarly, some schools have online course fees or may require you to pay for housing even if you're unable to live on campus. Do your research about all of these costs to understand exactly what it will cost you to attend school. WGU offers low, flat-rate tuition to students. It is charged per six-month term instead of per credit, so moving more quickly through courses means you spend less. Students can also get a scholarship or financial aid in order to make their tuition even more affordable.
3. Utilize current knowledge.
WGU utilizes competency-based education so students can make the most of their experience and knowledge. Students are able to move through courses as quickly as they master the material. This means that if a student has knowledge in a particular area, they can move through those courses quickly.
WGU also offers extensive transfer options for students so they can make the most of their past educational courses. If you're currently a college student whose school has closed or you aren't excited about how your school will be operating in the fall, it's important to look at your transfer options. Some schools don't accept transfer credits or will have limited policies. You don't want your hard work to go to waste. Your college-level high school courses or your college classes are all meaningful and important. At WGU, we have a generous transfer policy that means the credits you've earned matter.
Obstacles that deter your progress can be frustrating. Unexpected financial costs, shifts in your schedule, or unexpected family problems can derail your education. A school that is closed or is changing how they are operating in the fall can be disappointing. But none of these things have to be the end of your higher education journey. WGU can be the perfect option for students who are looking to continue their education in the midst of trials and obstacles.