Over one million working registered nurses working in America do not have their B.S. in Nursing degree. WGU's National Director of Nursing, Dr. Jan Jones-Schenk's article in this month's Journal of Professional Nursing describes how WGU's unique model offers another way to provide academic progression for working nurses to decrease that number—a move that will help close a critical gap in America's healthcare system.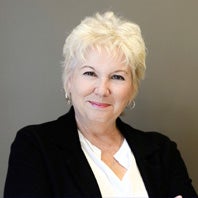 The article focuses on the four foundational pillars of WGU and how they work to support working nurses to advance their education and help the healthcare industry achieve the Institute of Medicine's goal of having 80 percent of working nurses obtain their BSN degree by 2020. Here are a few highlights from the article:
On Competency-Based Learning: "The WGU competency-based learning model acknowledges that learners are diverse and come to the university with a variety of experiences and knowledge. The model is flexible, so learners can achieve the identified competencies at their own rates."
On Our Use of Technology: "In the WGU model, technology is truly a learning tool rather than a delivery system. All course materials are continuously available on-line, and students can facilitate their own learning in their own time frames."
On Our Disaggregated Faculty: Unlike traditional schools where students have professors who teach, grade, and mentor students, WGU boasts a faculty of individuals who focus on their unique faculty talents which might be student evaluation, student guidance and support or expert teaching for specialty topics. The faculty roles of course mentor, student mentor and evaluator are separate.
On Our Student-Centric Operations: "WGU has the ability to enroll students every month. This means that students can move into, through, and out of courses at varying rates and times, requiring a completely different operational approach to managing student flow from enrollment to graduation."
WGU's modern approach of competency-based learning is enabling more adults nursing students to obtain the knowledge and degrees they desire with innovative educational systems and methods that fit their busy lives.
---