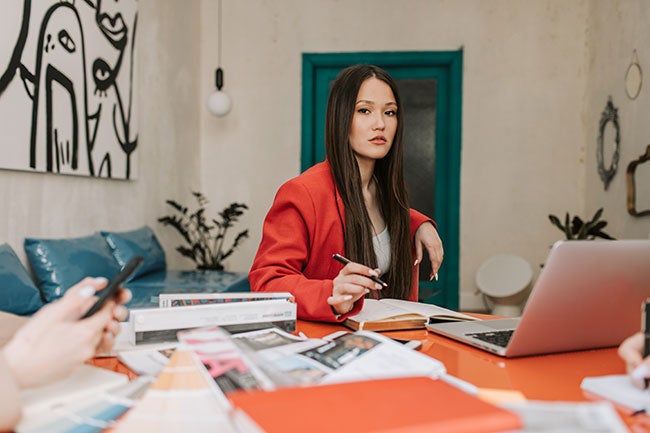 What Is a Personal Ethics Statement?
Personal ethics are your guidelines for forming relationships, overcoming challenges, and decision- making. A personal ethics statement is a one-page essay that gives a picture of your core values and what potential supervisors, colleagues, or clients can expect from working with you. It can be useful when you're applying for school, just starting out in your career, looking for a new job, trying to expand your client base, or advancing your career.  
In this article we will discuss personal ethics—which should not be mistaken for professional ethics. Personal ethics relate to the values you hold in personal relationships and daily life, an whereas professional ethics relate to how you conduct yourself in business settings, deals, and professional relationships.  
An important part of your personal ethics statement is identifying your personal beliefs and personal values. Some code of ethics examples include integrity, selflessness, honesty, loyalty, equality, fairness, empathy, respect, and self-respect. This article is a complete resource for forming your personal ethics and transforming them into a compelling personal ethics statement.
Professional Impacts of Personal Ethics
There are many occasions your personal ethics will play a role in your behavior in professional settings. No matter your line of work, it's important that you maintain unshakable personal ethics in your professional relationships and how you interact in the workplace.
Business ethics are the practices and policies put into place to ensure people and resources are treated ethically in business dealings. While you're making decisions in business to benefit a company, you must consider the impact of those decisions on others. Developing your personal code of conduct will help support you in upholding your company policies in the workplace, which will help you maintain personal integrity, as well as avoid potential business scandals. Learn about how to be an ethical leader in a business setting.
With a career in information technology, part of your job involves having access to private or confidential information. Your moral compass plays a significant role in keeping this type of information safe, especially since cyber-attacks—which happen every 39 seconds on average—are so prevalent in modern society. Having a career in IT immerses you in the world of cyber security, where ethical behavior and policy adherence are essential.
In the healthcare field, you're responsible for human lives, so it's no wonder that strong professional competence and integrity are important in how you carry yourself at work. There are plenty of complex issues, regulations, and compliance policies that you'll encounter in a hospital or care facility, which demands that you seek the guidance of your personal ethics.
Strong moral values are a necessary component of being a teacher. When your job is to sculpt young minds, you have must take responsibility for setting a strong example for them. Part of this is keeping students safe, part of this is treating all students equally and without discrimination. Part of this is creating healthy boundaries between your students and your personal life. If you build a personal ethics statement, you have a north star to look towards in this professional setting as you encounter ethical dilemmas. If you're planning to become a teacher, you should also consider writing a teaching philosophy statement.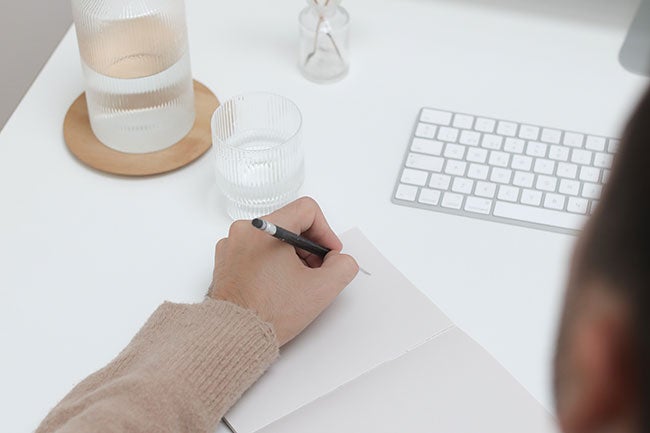 How Do I Write a Personal Ethics Statement?
There are five essential steps to writing—and perfecting—your personal ethics statement: 
1. Know your audience. 

The first step to writing an effective personal ethics statement is knowing and understanding the audience you're writing for. This one-page piece of writing is supposed to influence the reader, so keeping the motivations and sentiments of your audience in mind while writing is important to completing your goal. Once you know your audience, whether it be an admissions counselor or a potential employer, then you can choose words and reference practices and policies that resonate with them and meet any guidelines in place.  

2. Choose your goals. 

There are two important types of goals to think about when building your personal ethics statement: your short-term and long-term goals. For example, your short-term goal may be getting into college, while your long-term goal is becoming a software engineer. Once you identify these, then you can phrase your personal ethics in terms of how they relate to your desired career path. To build off the previous example, if you aspire to be a software engineer, you can talk about personal ethics that relate to cyber security or the hard work required to get to your desired goal. 

3. Determine your influences. 

What influences the decisions you make? This is an essential step in determining your code of ethics because every choice you make is influenced by internal and external factors. One factor that affects everyone is personal traits. Your personality plays a crucial role in the decisions you make and how you carry yourself with others. Another factor is the people in your life who have helped in shaping who you are today. A third example is momentous events. Everyone experiences wonderful, pivotal moments in their life, as well as tragic and traumatic moments. All these factors play a role in your personal ethics, and they should be included in your personal ethics statement. 

4. Identify your beliefs and practices. 

This step is about writing down examples of how you move through the world and the core beliefs you live by. Compelling stories elicit emotional reactions from your audience and prove that you put your personal ethics into daily practice. Examples are essential to creating a strong personal ethics statement. 

5. Name your "why." 

Why did you choose the ethical principles that you did? Confidently answering this question and providing details is essential to the authenticity of the statement. Decide why your personal ethics are important to you, how your life experiences brought you to those ethics, and how you'll continue to keep them at the center of your decisions going forward. This step is important to making sure your audience walks away with a clear understanding of what ethical standards are important to you and why. 

What Should I Include in a Personal Ethics Statement?
Your personal ethics statement should consist of an introduction, a body, and a conclusion.  
Start your personal ethics statement with a one- to two-paragraph introduction. Use the introduction to talk about the life experiences that helped form your ethical background. Maybe you had a major injury in your childhood that resulted in lifelong ability differences, and this made you an advocate for accessibility. Find a personal story that will engage your reader and provide a foundation for your statement.
In the body of your personal ethics statement—about two or three paragraphs—you should list each of the ethical principles that are central in your life. This is your opportunity to make sure the reader knows your core beliefs. If you have a personal mantra, include it here. In this section, true life examples are your friend.
What Should I Not Include in a Personal Ethics Statement?
Since a personal ethics statement is a deeply personal piece of writing, it's important to be honest and authentic. The last thing you want to do is include fake life experiences just to make a point. This also isn't an opportunity to profess all your life's mistakes. You are human and your personal ethics statement should reflect that, but in a positive and inspiring light.  
Every personal ethics statement should have a strong conclusion. Sum it all up in a final paragraph where you explain how your core values make you a great person to have in a professional organization or an excellent candidate for an academic program.