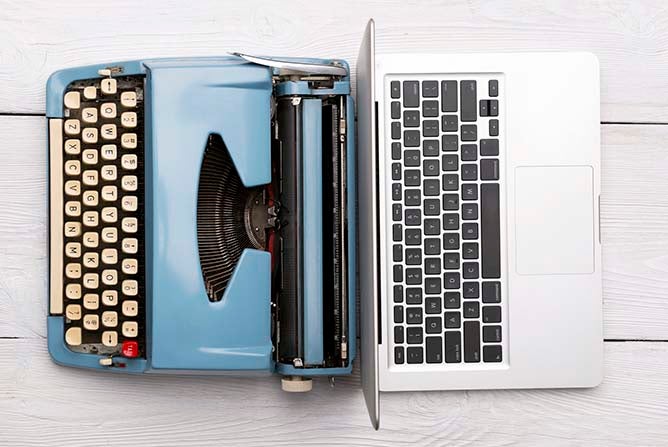 Because technology is continuously evolving, many IT professionals worry that their IT degree will quickly lose its value and hurt their marketability in the IT job industry. Every couple of years, after all, it seems as though a technological innovation upends the job market. When the dust settles, there's new demand for IT professionals with new skills and knowledge. Automation engineer, internet of things developer, cybersecurity analyst, cloud computer administrator—these are just a few of the IT jobs that barely existed a decade or more ago. Who's to say what kinds of jobs will exist a few years down the line?
The changing IT landscape.
The good news is that these innovations have led to an incredible demand for IT professionals in huge economic sectors such as retail, healthcare, and consumer goods. In every industry, there's a massive need for IT professionals, and demand exceeds the supply of qualified candidates. Quartz reports that, according to the National Center for Education Statistics, there are about 10 times more open computing jobs in the U.S. than there were students who graduated with computer science degrees in 2015. That disparity won't resolve itself any time soon: IT employment is projected to grow 13 percent by 2026, faster than the average for all occupations, according to the Bureau of Labor Statistics.
Though it's hard to predict the kinds of jobs that will emerge in the next decade, the fundamental skills, competencies, and background gained through IT degree programs will nonetheless help the next generation of IT professionals keep up with a quickly changing industry and solve the world's stickiest problems.
The foundational knowledge of an IT degree.
Steve Jobs used to say that computer science is a liberal art.
"It's something everyone should know how to use, at least, and harness in their life," he told NPR's Terri Gross in 1996. "It's something that everybody should be exposed to and everyone should have mastery of to some extent."
Jobs understood that learning computer science is not just about honing technical prowess; it's about being able to adapt and solve problems under pressure. Essentially, he explained that the fundamentals of computer science are a set of skills that anyone can apply to the world around them in any number of ways.
In the two decades since Jobs gave that interview, those skills have become more attractive to educators, professionals, and employers. Everyone needs critical-thinking and problem-solving skills to succeed in today's job market, but they are also foundational to earning an IT degree.
Learning to adapt.
A bachelor's degree in IT represents a comprehensive body of knowledge and skill set that goes beyond proficiency in the industry's latest programming language or platform. 
However, to be relevant in the IT field, you are expected to upskill your certifications to keep up with technological changes.  Maintaining your certifications will also help keep your bachelor's degree relevant, as well.
Completing an IT degree program does more than instill technical skills—it demonstrates to employers that you have the applicable knowledge that they expect from prospective employees.
A comprehensive IT degree should cover the business of IT, technical and professional written communication, and principles of organizational leadership and management, among other topics. IT degree students should learn how to think logically, approach challenges with a growth mindset, and adapt to changes in their subject matter or workplace.
A good IT program will incorporate the latest technologies. Teams comprising industry experts and academics regularly review and revise course offerings and program details to make sure that students are getting the foundational knowledge they need to stay ahead.
Changing with an evolving field.
You should never get too comfortable in your IT career. You should always be searching for new tools that can help you develop skills, obtain new credentials, and continue your education. But beyond that, you should embrace the spirit of change that drives disruption in the IT job industry. To do so, you need to be open to growing and to learning about current and future challenges. This will not only help you in your professional growth and development, but it will also help you solve tomorrow's technological problems.
Above all else, you should understand that the job-ready skills you need to succeed in the future match up with the foundational skills you'll gain when you earn a degree in IT.