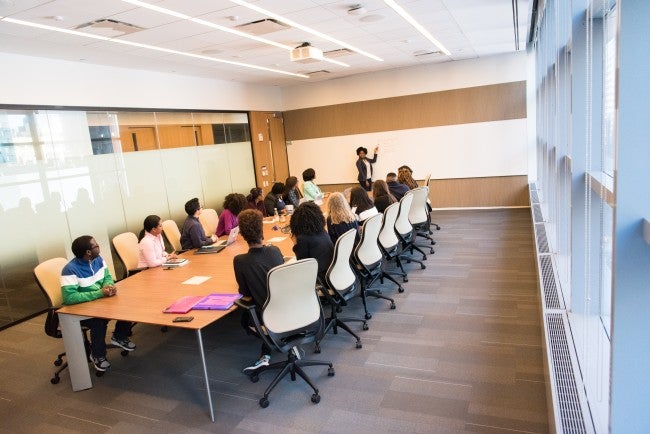 Are you a people person? Do you enjoy meeting new people and making connections? Do you like leading events and giving presentations? If you said yes to any of these questions, a job in human resources could be ideal for you. The demand is growing for HR officers, and the field is expected to grow 7% in the next several years. HR officers also report high job satisfaction rates, with average stress levels. This kind of job is steady, has positive upward mobility, and could be a great option for someone searching for their perfect job fit for their needs.
HR officers have many responsibilities involving personnel functions for an organization. They do recruitment, office administration, interviews, hiring, firing, benefits, compliance regulation, compensation talks, organizational trainings, team building, employee relations, and more. Human resource management is an umbrella term for describing management of organizational development of personnel in the workplace. Human resources is also often called HR, employee management, benefit management, among other terms. 
What does a human resource officer do?
The job description of a human resource officer may vary based on the industry they work in and the organization they work for. Some organizations have one single HR representative, while others have entire teams of HR staff responsible for large departments. Your daily responsibilities in HR will largely depend on the size of your organization, as well as what upper management is looking for from their HR department. Some organizations want extensive team-building and recruitment opportunities, while others just want benefit and compensation experts. Some responsibilities of HR officers may include:
Providing guidance and resources on every aspect company policies and procedures

Employee recruitment and interviews

Working on job listings to recruit new employees

Establishing pay scales for the organization

Compensation questions and updates

Hiring new recruits

Firing employees when needed

Resolving disputes between employees in the workplace

Creating team building activities

Planning team events and holiday functions

Explaining benefit packages and resources

Maintaining compliance in the workplace with benefit providers

Implementing HR initiatives including health, volunteer, and charity initiatives and providing resources

Managing employee development and training

All aspects of organizational flow and employee morale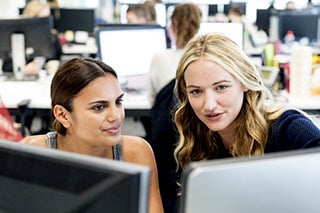 Human resource officer salary.
Entry-level human resource officers can expect to make an average annual salary of $66,870. The overall average salary for human resource managers is $113,000, and the highest 10% of the profession earn a salary more than $200,000 each year. HR officers can also expect to get bonus pay as part of their compensation. As you can see, the salary levels for this profession are extremely high, much higher than the national average salary. Human resources is a great profession for those looking to make steady pay. Additionally, the more education you have, the higher you can expect your salary to be. A bachelor's degree in human resources or a business master's degree can help you increase your pay. Similarly, more work experience can help you increase your salary potential. The more experience you have working in HR situations, the more valuable you are to your employer, and the higher you can expect your compensation to be. 
How to get into human resources.
There are a variety of specific skills needed to get a job in human resources. There are often degree requirements, work experience you need to have, and possibly certifications that show you're qualified to work in HR. There are for common HR certifications: SHRM-CP, SHRM-SCP, PHR, and SPHR. SHRM-CP stands for the Society of Human Resource Management Certified Professional, SHRM-SCP stands for SHRM Senior Certified Professional, PHR stands for Professional in Human Resources, and SPHR stands for Senior Professional in Human Resources. These certifications can help you qualify for job positions, help you increase your pay, and more.
Educational requirements.
Qualifications and skills.
There are many qualities that are vital to being a good human resource manager. These skills can help you land a position, find success in your work, and help you earn promotions and raises. Many of these skills relate to your ability to work with people in your organization, but others will be technical. You'll need to be able to do digital job postings and work with benefit software. There are a wide variety of HR responsibilities, and having the right skills can help ensure that you're ready to take on this exciting career. Some of these skills include:
Good communication skills

Strong leadership

Great organization

Public speaking and presentation

Problem solving

Morale boosting

Technical skills
If you think that a career in human resources could be a good fit for you, get started on your degree today so you can get on the path! WGU offers many business degrees that can help you land a human resource job, with degree programs starting as soon as next month. Don't wait, get started today!