2020 has been a year for the books, but especially for students pursuing a degree. 97% of students who were already enrolled in college before March 1 of this year have switched to online instruction, so it's crucial that universities continue to evolve and adapt to students' needs. Looking toward 2021, here are a few of WGU Indiana's IT predictions for higher education.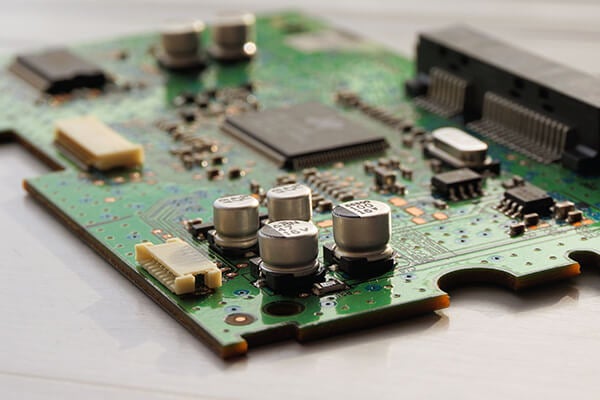 Spike in IT jobs and IT education needs.
There has been a nearly 20% surge in demand for cybersecurity jobs and students are seeing the potential of job security for those skilled in information technology. Professionals in nearly every industry are finding that many positions can be done remotely—but that can also open the door for unintended data breaching. Because many remote workers don't have skilled training in cybersecurity, the need for this kind of expertise has increased. This trend will continue throughout 2021 and years to follow as remote working is now a way of life for many. It's projected that the IT profession will increase by 11% between 2019 to 2029, so there's no doubt that there will also be a higher demand for accessible IT courses.
Increasing benefits of online courses, including safety.

In the midst of the global pandemic, one of the safest ways for continuing education is online. For many  students that are enrolled at WGU, many of whom also work full-time, the online environment allows them to pursue both their educational and family goals simultaneously. This year in particular, many adult learners have enrolled in WGU's IT programs who were laid off or furloughed this year due to the pandemic. Students are seeking online courses for degrees that will provide security and long-term employment. 
Growing impact of the Digital Divide.

666,000 people in Indiana live without access to high-speed internet, leaving them at an unfair disadvantage to pursue education online, especially during a year where colleges across the nation are transitioning to online classes. It's imperative that we continue communicating with local and state representatives who are taking action toward shrinking the digital divide. WGU Indiana supports bills like Governor Holcomb's Next Level Connections program that address this crisis and vow to increase high-speed internet access and provide support to those without a connection.
WGU has recently launched the Online Access Scholarship that grants high-speed internet access and a refurbished laptop with a webcam to qualifying students. We know that these tools are key in helping students have access to education, and thus access to opportunity.

Evolving tech trends informing online IT degree predictions.

IT skills are at the core of our future and with every advancement in technology comes a requirement for universities to adapt and be prepared. WGU's online IT degrees, which includes certifications, are tailored to today's IT industry requirements, with the understanding that every year we'll need to keep a pulse on the environment to determine what skills are relevant for IT professionals. It's crucial for an online university to have IT instructors skilled in online teaching who are also attuned to the digital evolution year after year. 
And due to the pandemic, it's essential to adapt to tech trends as more and more companies are deciding to have a permanent remote workforce. AI is one of the biggest tech trends to look out for—the amount of information being gathered for the healthcare industry has resulted in computer algorithms becoming increasingly sophisticated. Additionally, more business transactions will take place online, ultimately changing how we interact and work with one another. 

WGU has always put the needs of our students first and we are dedicated to the ongoing growth in virtual instruction and no doubt, due the pandemic, this need for growth will continue for years to come.