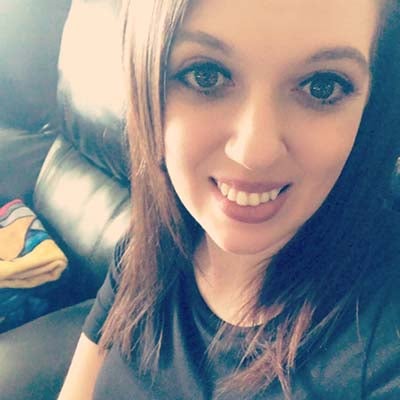 Capitalizing on the flexibility offered by virtual learning, WGU Indiana master's candidate Marah Jordan isn't setting herself any limits. Having completed her bachelor's in Elementary Education from WGU, she has transitioned the momentum from her undergraduate program to pursue a master's degree in English Language Learning (ELL). For Marah, a career in education helped her channel her desire to help others while staying close to her son. Marah homeschooled her final two years of high school as she continued to work, so the online programs at WGU Indiana were a perfect fit. 
Pursuing her undergraduate degree, and now her master's, virtually, means she is striving to boost her career all while teaching third grade at Delphi Elementary in Indiana.
Marah's story comes as Indiana finds itself in need of more Hoosiers to consider going into the teaching profession. To help address this ongoing shortage, WGU Indiana is offering the Become a Teacher Scholarship and the WGU Loves Teachers Scholarship as part of its America Needs Educators campaign. Marah shares her journey below along with why more people should consider this rewarding career path.

What led you to pursue your bachelor's in Elementary Education with WGU Indiana? And what prompted you to re-enroll at WGU to pursue your master's degree in English Language Learning?

Getting married young and staying home as a mom, I was exploring ways to support my son. Holding positions that only paid hourly, I wanted to stay close to my son and still work. So, identifying my passion and what I excel at and pursuing a degree in Education made perfect sense for me—it also granted me a platform to be able to help others.

I have always loved online learning and I had a rewarding experience during my undergraduate program at WGU Indiana. I was keen to continue with the momentum and Delphi Elementary, where I was student teaching, offered me a position. With this opportunity to apply my passion and support my son, I decided to apply my enthusiasm and drive to catapult my career.

What new challenges did you face when the pandemic hit? How has the last year and a half affected your outlook on the education field and careers in teaching?

Since we were already learning virtually, the pandemic wasn't as hard-hitting as it was for students at other colleges. The universities around us closed but I was able to complete my coursework and keep moving. I managed to knock out a lot of coursework to ultimately move into student teaching as soon as K-12 students went back to in-person learning last fall. My goal was to obtain experience working under a teacher so I could accustom myself to the new protocols in place at schools.

Even with the challenges that teachers face, why would you encourage someone to pursue this path?

I will admit teaching is not the easiest profession. I must note that in some situations teachers have to make more decisions in a minute than a brain surgeon. You can be emotionally and mentally drained by the end of each day, but it is still one of the most rewarding experiences ever. Making a difference in children's lives is the most gratifying thing I've ever done—after all, we're shaping the future of our country!

Sharing my teaching experience, I have a lot of students who hail from various backgrounds. I try to incorporate fun activities that reach all of them, incorporating pop-its and other creative tools to make learning fun. If we can play a game or sing a song, it's a blast for the students.

What drives me is the feeling I receive when I see the little children's faces light up or when I'm able to help a student with something they are struggling with.

What are your short and long-term goals for your teaching career?

In the short term, I'm keen on obtaining my master's degree so I can better understand my ELL students.

I am still determining my long-term goals. I believe I would like to stay in third grade—it's just such a fun age. They are very much still kids but they have that little bit of independence.

How has your education through WGU Indiana better prepared you for your career in education?

I was in an online program even before the world went virtual. We're in a time where we need to be creative about how we reach students and educate them, so my bachelor's and master's experience helps. With all the training I received and the concepts I learned, I like to integrate that level of tech in the classroom even though we are back in person to make it a meaningful and engaging learning experience.