According to a study by the Access Group, master's degree holders between the ages of 35 and 44 earn incomes 23 percent higher than those with bachelor's degrees. But that's not what motivated WGU Indiana graduates Matthew Smith and Jody Sloan to earn their master's degree in business administration (MBA). Both turned to the business degree program for career advancement.

Smith wanted to make a career change. He started his career at Blockbuster and earned a bachelor's degree in business entertainment, in hopes of getting on a managerial track. But when Dish Network acquired the company in 2011, he was laid off. He found a job at Eli Lilly and Company in the production department, ordering and dispensing materials. That's when he found a passion for safety procedures and processes. He wanted to pursue a career in that field, but his undergraduate degree wasn't getting him many interviews. "I needed some other kind of degree that would help me get out of the realm of someone looking at my résumé and saying, 'Entertainment business, what is he going to do for us?'" Smith said.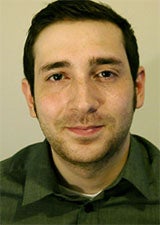 Sloan was working as operations manager at Navient, his employer since 1994. His undergraduate degree was in business administration, but he believed an MBA would help him advance more quickly at the company.
After doing research, both decided to pursue their MBA at WGU Indiana because of its flexible, online approach and competency-based education model, which allowed them to accelerate through the program.
Sloan took thirteen months to earn his degree in 2011, while working up to fifty hours a week at Navient. He completed many of his studies during holiday and vacation times. "The only thing I would have done differently in pursuing my MBA is that I would have done it sooner," he said.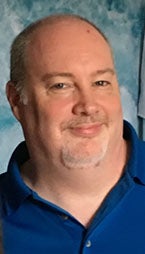 Smith earned his MBA in management strategy in fifteen months, in 2015, and said he appreciated setting his own pace. "When I got motivated to complete a class quickly, I could sometimes complete it in a number of days," he said. "With my undergraduate degree, it was completely online, but it required that you complete one class over a month-long period."
Both now have jobs they find challenging and satisfying. Sloan is senior director of Vendor Management and Compliance at Navient. Smith is environmental health and safety supervisor at US Ecology, a waste management services company in Indianapolis. "I don't think they would have taken a second look at me without my graduate degree," Smith said.
Learn more about WGU Indiana's MBA and other graduate degree programs.